Enjoy our guide to hosting your very own Flower design whether it's as a class, workshop or an event. The DIY floral design workshop is great fun for everyone and your guests take their flower design creations back home!
I recently had the opportunity to go out into the "field" so to speak, and share a few of my favorite things – flowers and fun – with great friends, old and new!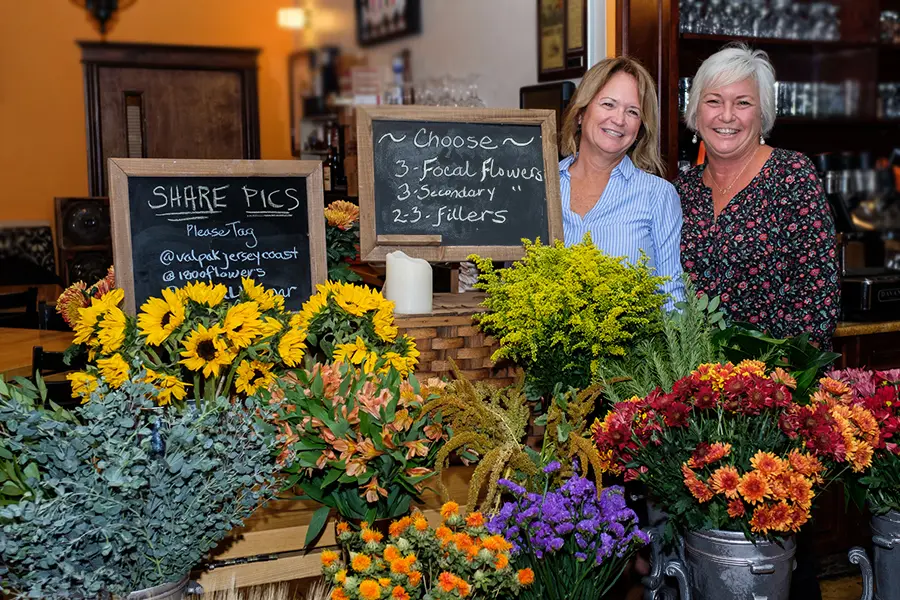 The first event was of a corporate nature. My sister Peggy, asked if I would do a floral centerpiece workshop at her annual Customer Appreciation Night. She likes to have a little something extra and interactive for this event and the "Centerpiece Bar" worked out even better than we expected.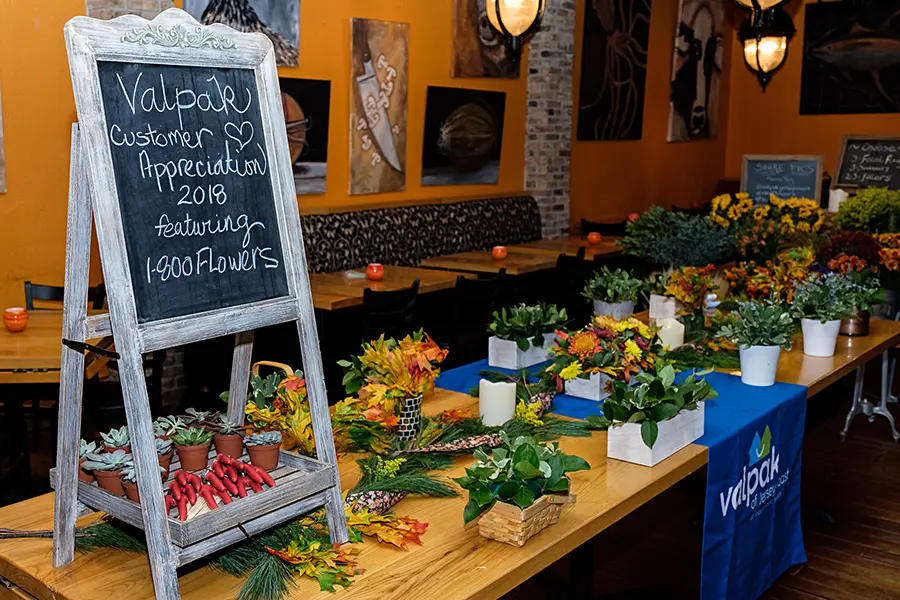 The venue was local Jersey shore restaurant Brandl and its warm ambiance set the perfect vibe for an evening of small bites, cocktails, and creativity. Flowers are a natural way of making people feel good anyway so it wasn't long before guests were rolling up their sleeves and opening themselves up to the possibilities!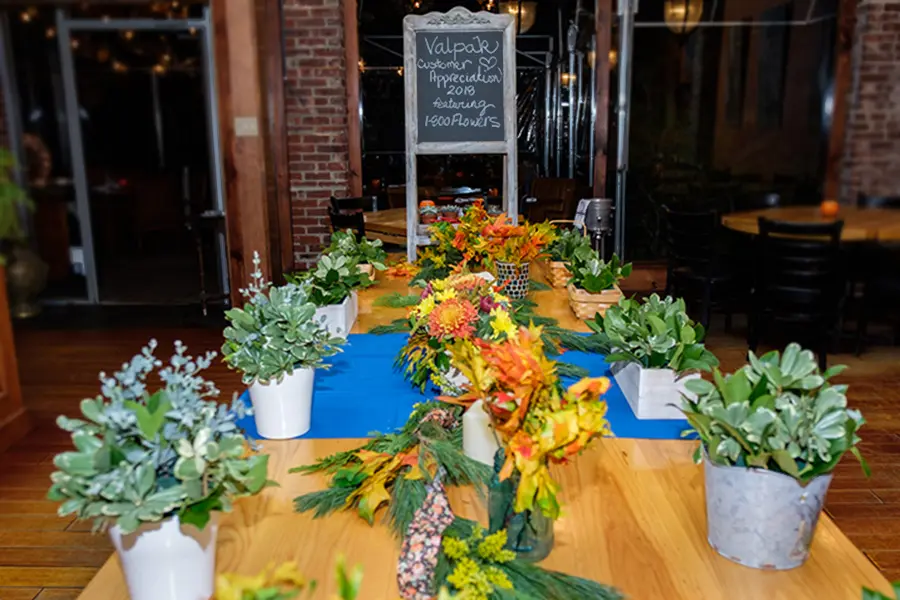 If you are going to host a floral design DIY party, I suggest prepping and pre-greening containers. That's the messy work anyway so best to get it out of the way and let's your guests get right to the good part!
K.I.S.S – Keep it simple silly. The floral selection is seasonal, and in the fall, that means lots of chrysanthemums. Be sure to had in lots of different textural options as well with the fillers and novelty foliage.
This type of event is all about enjoying the experience so keep it simple with a guide to follow but allow everyone to pick their own varieties and colors.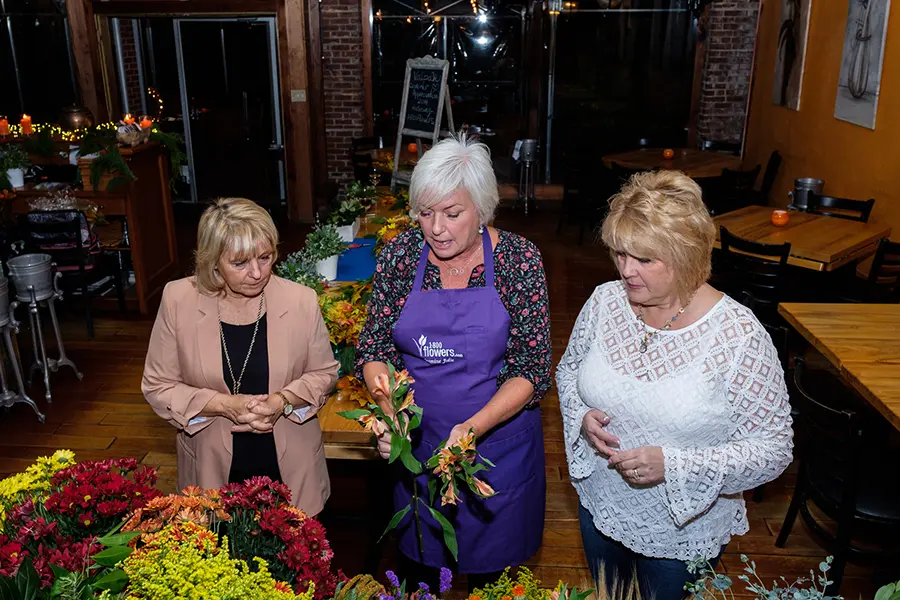 My role as the floral instructor was to guide, inspire, and ultimately make everyone comfortable enough to trust their instincts and have fun while creating their very own autumn floral centerpiece.
The evening quickly became a flurry of activity with co-workers and clients getting to know each other a little better, sharing laughs and new experiences.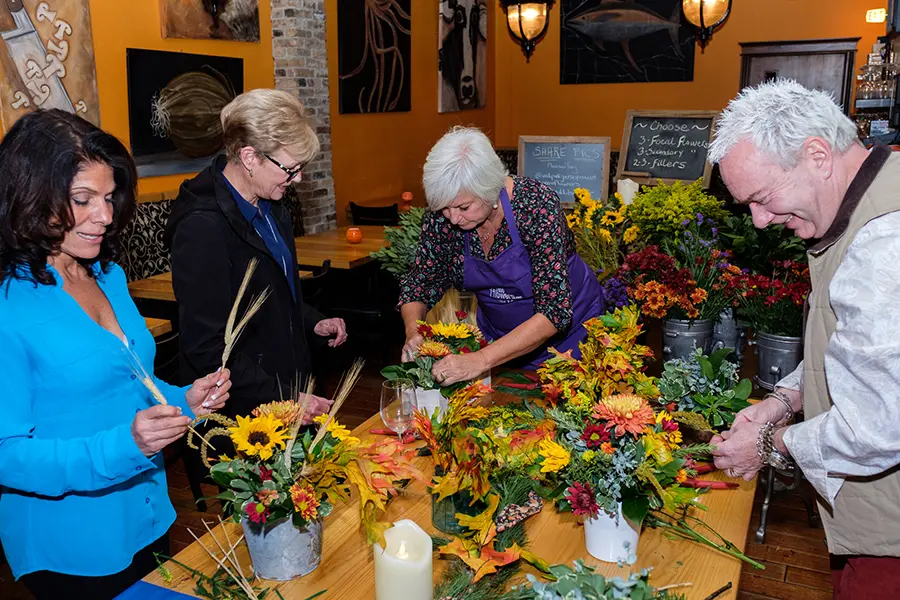 And as if the evening's festivities weren't enough everyone got to take home their beautiful creations to enjoy all week long or perhaps to give it to someone they love!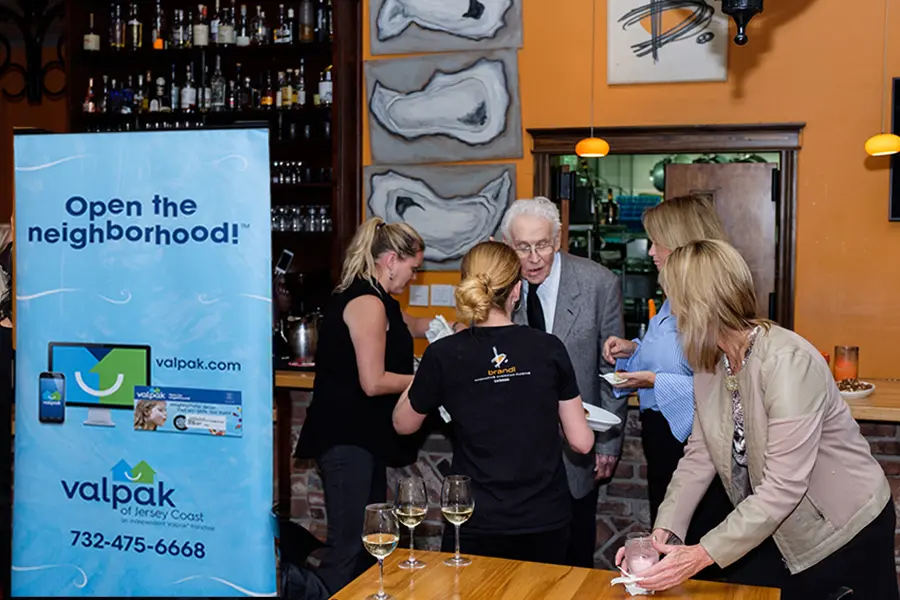 If you're looking for a great way to connect with clients or say thank you to your valued employees I highly recommend talking to your local florist about partnering with you on an event like this! Hosting it at a restaurant in town is another way of supporting local business and keeping them top of mind in the community!
Another "win-win" idea is to host a DIY party that raises money for a good cause. Or what I like to call a DIY FUNdraiser! My next post highlights a Holiday Flower Tree DIY FUNdraiser with lots of ideas for making your own miniature holiday tree!