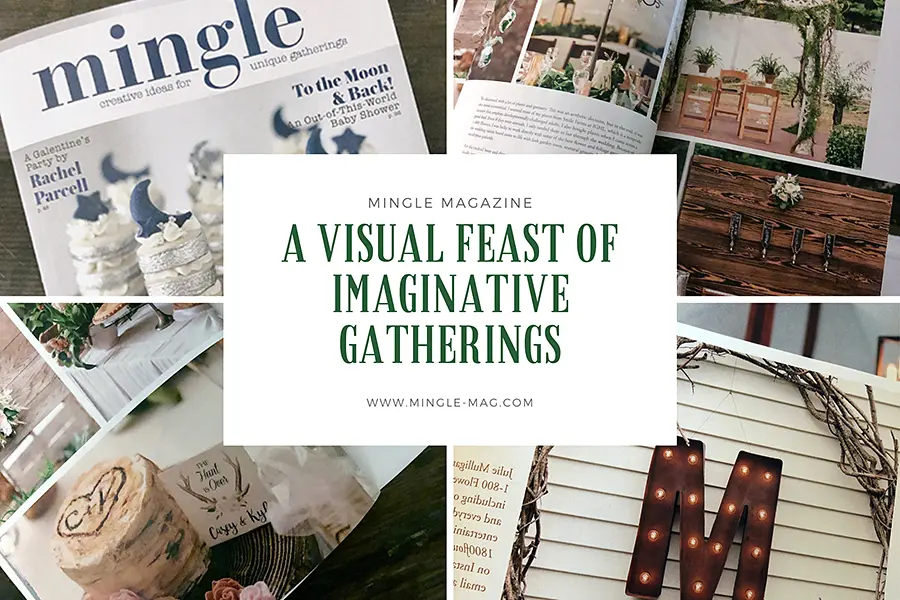 I have been a loyal reader of Mingle Magazine for a long time.  Being a floral lifestyle blogger for 1-800 Flowers.com and a passionate party planner, it's pages speak to my soul. I save all the past issues and look through them for inspiration. Each time I find something new that I hadn't noticed before or I'm seeing differently based on a project that I am working on or an event I am planning.
Mingle is a publication that features creative ideas for unique gatherings from selected reader submissions. Well, I submitted photos and ideas from my daughter Casey's wedding and guess what – my story was accepted! It's is in the 2020 winter issue, available now on the Mingle website and select retailers..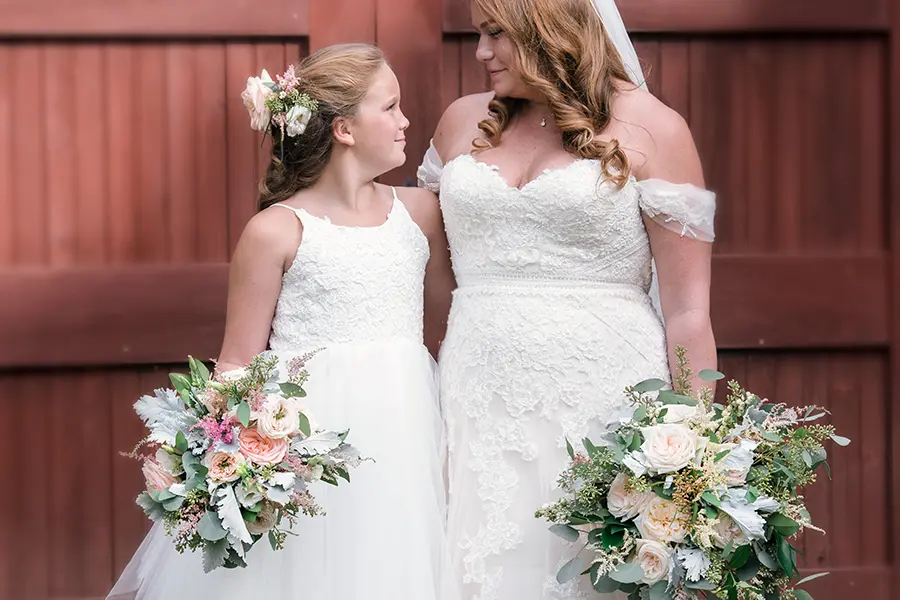 I did a post last Mother's Day about the wedding, particularly creating the bouquets for my daughter and granddaughter and all the emotions and feelings that go went along with that. In case you missed it or want to read it again just click on this link.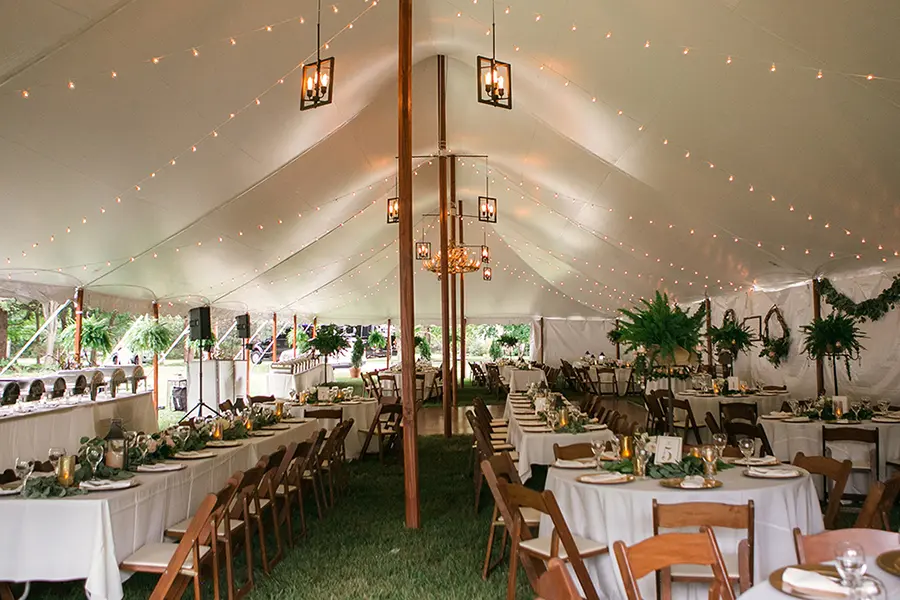 The Mingle article focuses on the décor and highlights some of the personal touches and ideas that we incorporated into this special day. I'm so grateful to have had this opportunity to publicly acknowledge and give credit to all the talented people and companies that helped make Casey & Kyle's dream wedding a reality. Andrew Carnegie said it perfectly – "Teamwork is the ability to work towards a common vision. The ability to connect individual accomplishments towards organizational objectives. It is the fuel that allows common people to obtain uncommon results."
To see the results and read the article go to www.mingle-mag.com.and order your copy today. In the meantime, here are some fun shots and ideas that didn't make it into the article. All photography by EXO Photography.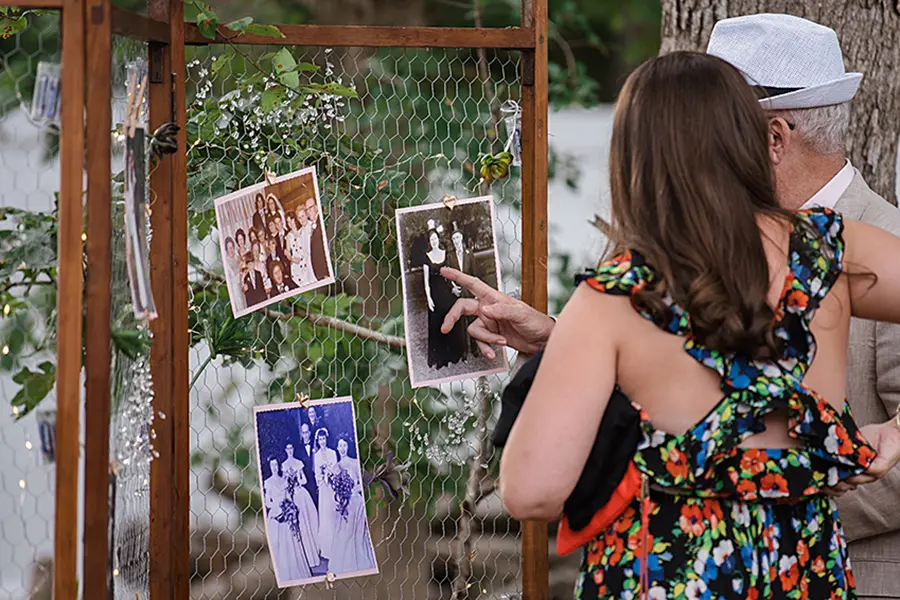 Chicken wire attached to vintage wood room dividers not only helped us define a space but was a perfect place to display family wedding photos of Casey and Kyle's parents and grandparents.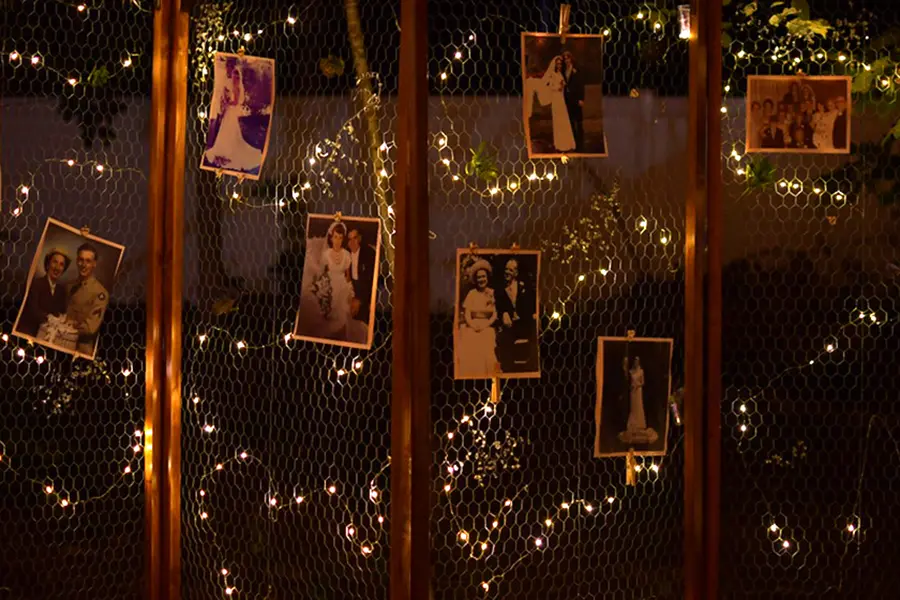 Adding twinkling lights just made it that much better!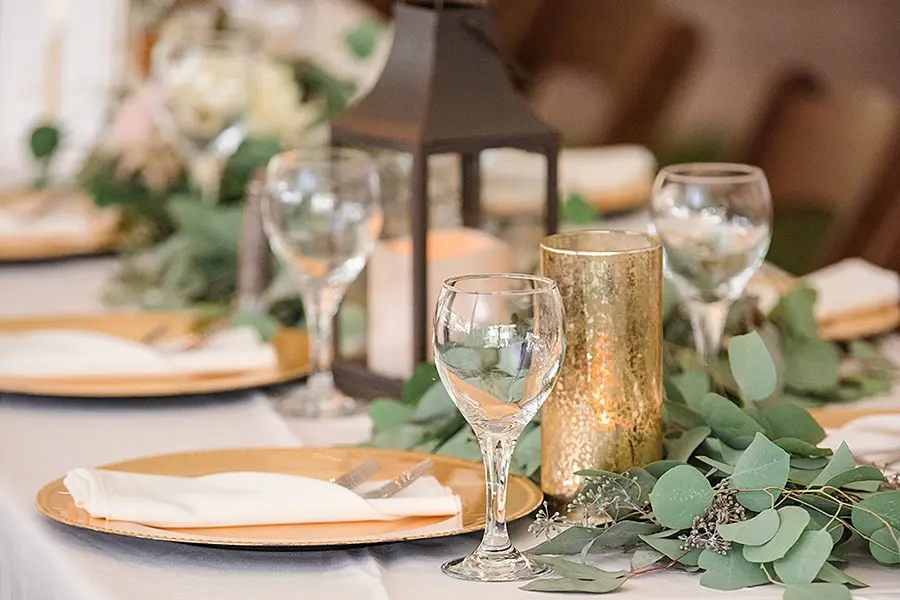 Fresh garlands and cut foliage were shipped directly from Sutton Ferneries in Florida. Most plants came from Smile Farms at IGHL which is right down the road from Casey & Kyle's house, where the wedding took place! Smile Farms' mission is to provide developmentally disabled adults with meaningful work opportunities at farms, urban gardens, greenhouses and farm stands where they can grow and sell flowers, plants and produce in their local communities.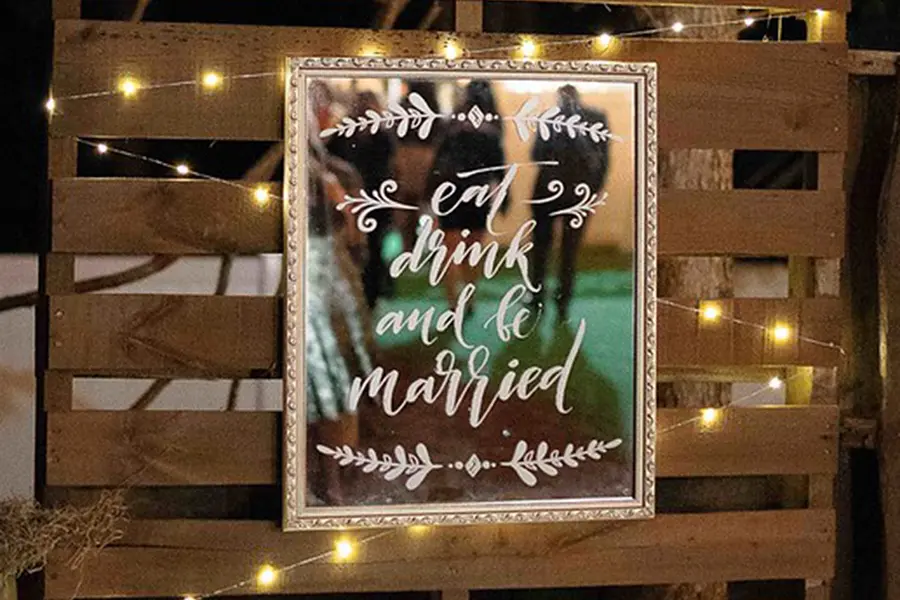 You can do so much with pallets, a string of lights, and a few accent pieces from Home Goods!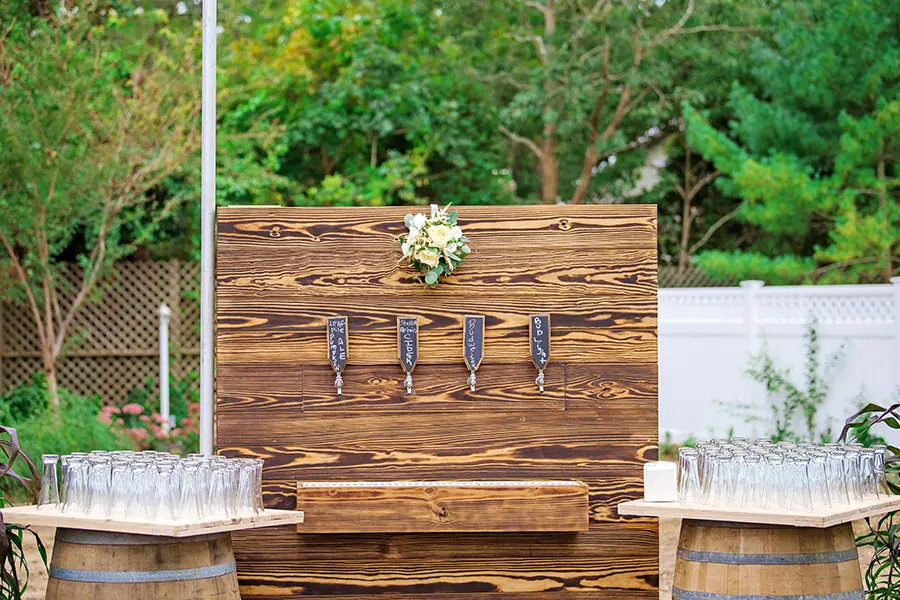 Remember what I said about the dream team? Joe, the owner of Camelot Party Rentals knew the bride and groom wanted a tap wall and couldn't find one – so he built one! From the bistro lights, wooden tent poles, lanterns, farm tables, and whiskey barrel tables, to the tent – everything was perfect.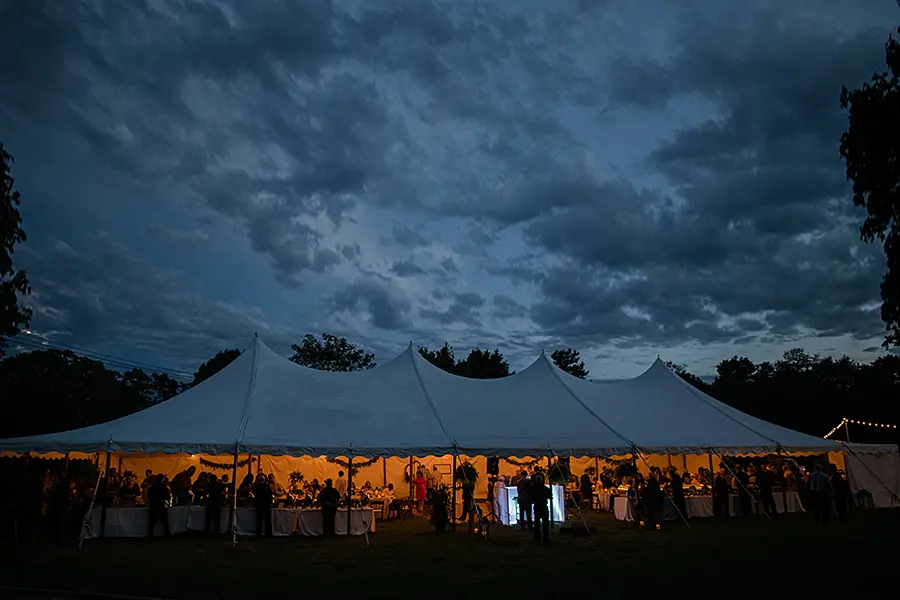 And a good time was had by all!!