Do all those images of the Royal Family's celebrations have you wishing you had a reason to wear a pretty straw hat and a flowing floral dress? Don't sit around waiting for an invitation to Kensington Palace — throw a Victorian-style tea party of your own! You don't need any reason other than getting a few girlfriends together to sip tea and eat cucumber sandwiches. But "tea party" is also a great theme for a shower, little girl's birthday party, or pre-wedding luncheon.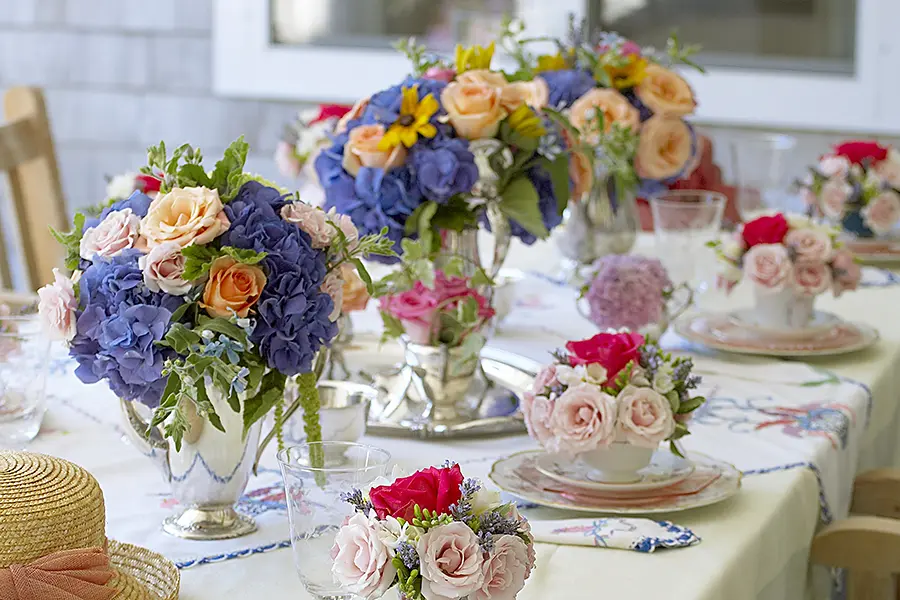 During the spring and summer months, an outdoor porch is the perfect spot for your tea party. If you don't have a protected porch and still want to entertain outside, just make sure that your table is protected from direct sun by an umbrella or open tent.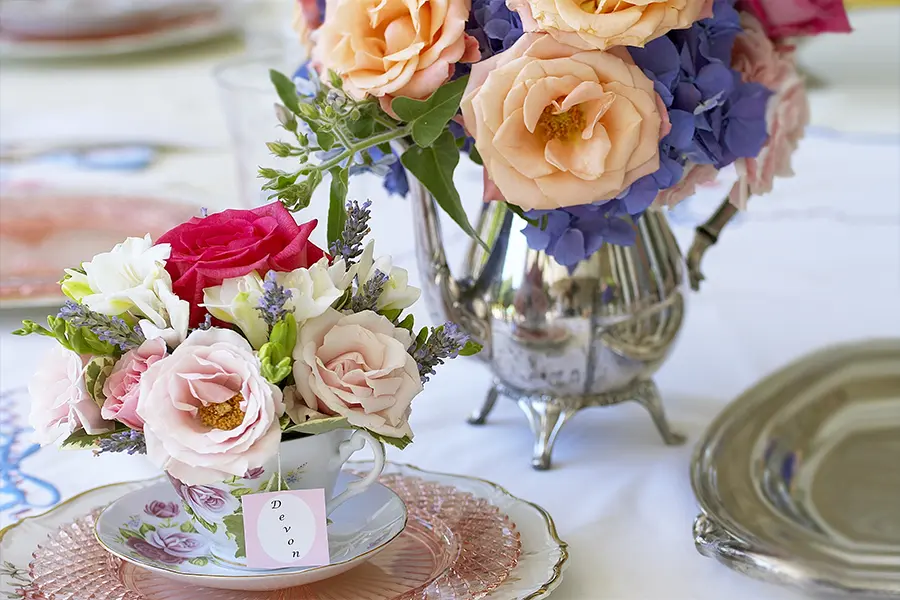 Elegant tea party decorations, from china to linens
For the perfect look in your décor, think pretty and girly, and mix and match any of the following items:
Silver vessels in all shapes and sizes, especially pitchers
Tea cups
Fine linens
Straw hats
English china
Perfect place card idea: Tea bag labels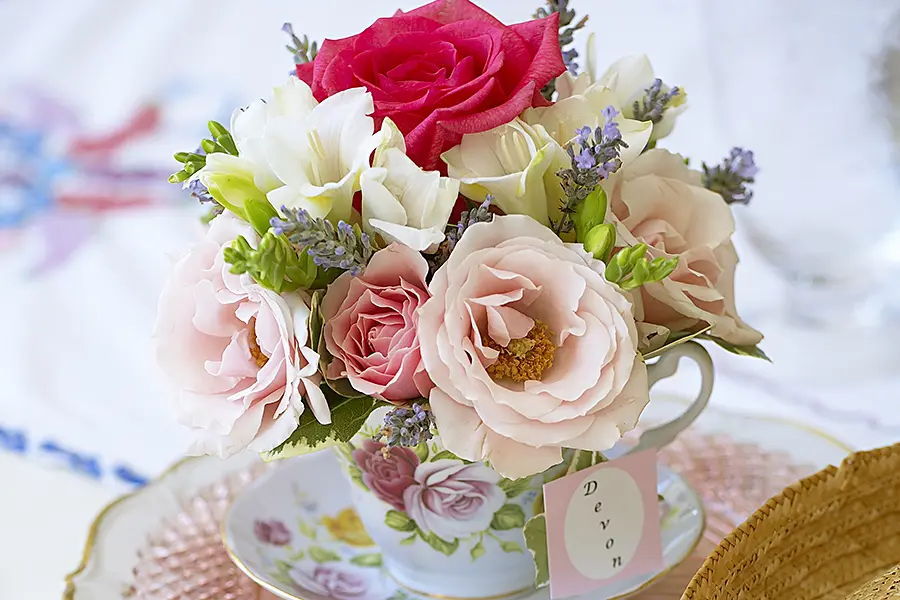 If you want to have assigned seating or personalized party favors, make your own "tea bag labels" with each guest's name and attach it to a sweet bouquet nestled in a pretty tea cup.
Floral tea party centerpieces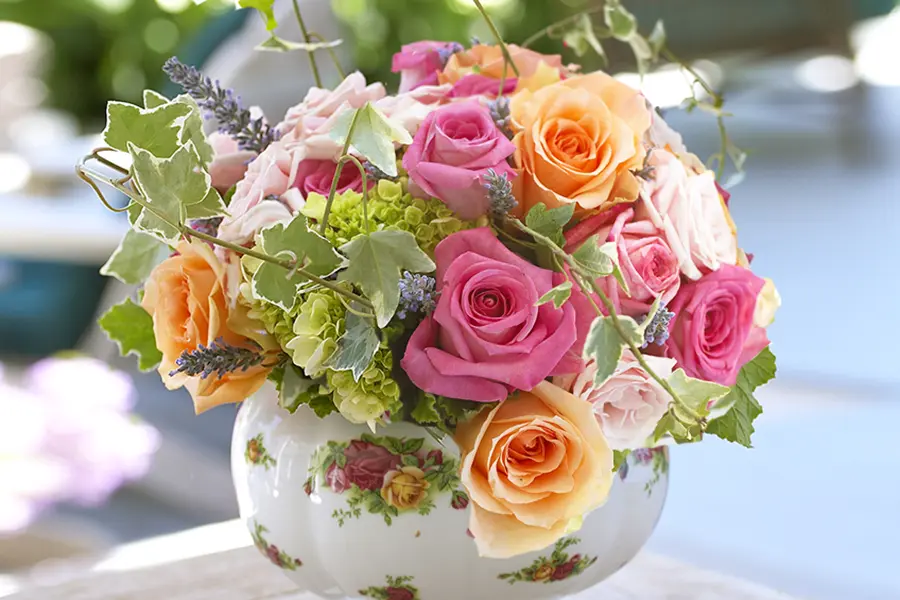 Summer roses and ivy spilling from this bowl from the Royal Albert Old Country Roses Collection make the perfect centerpiece.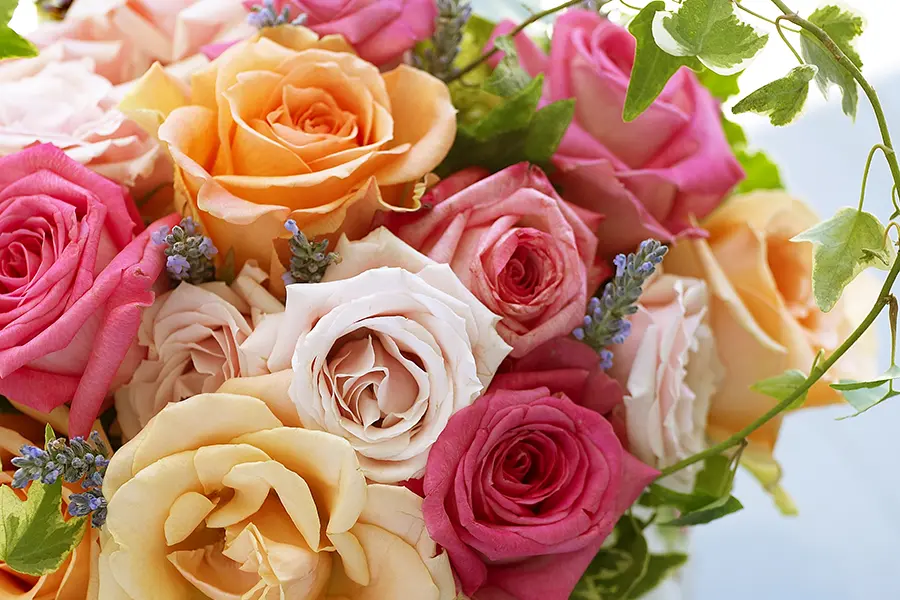 Choosing the right flowers for your summer tea party
For your flowers and centerpieces, think "English Garden," and you can't go wrong. (I suspect the only thing the English love as much as their tea is their gardens!) Roses, hydrangea, ivy, lavender, rubbeckia, geraniums…whatever you're growing or your local florist is offering will work. Gather flowers that are full blown and lush with saturated color, cut them to the right length so they look like they are just spilling from the top of your containers, and then sit back, sip your tea, and enjoy!