Creating a decorative detail on each dinner plate is an easy and inexpensive way to add a personal touch to your Thanksgiving table. While you don't necessarily need to add a place card, it is a nice touch to create a more formal sit down meal for you and your guests.
Here are a few ideas to get your creative juices flowing.
Savory succulent table setting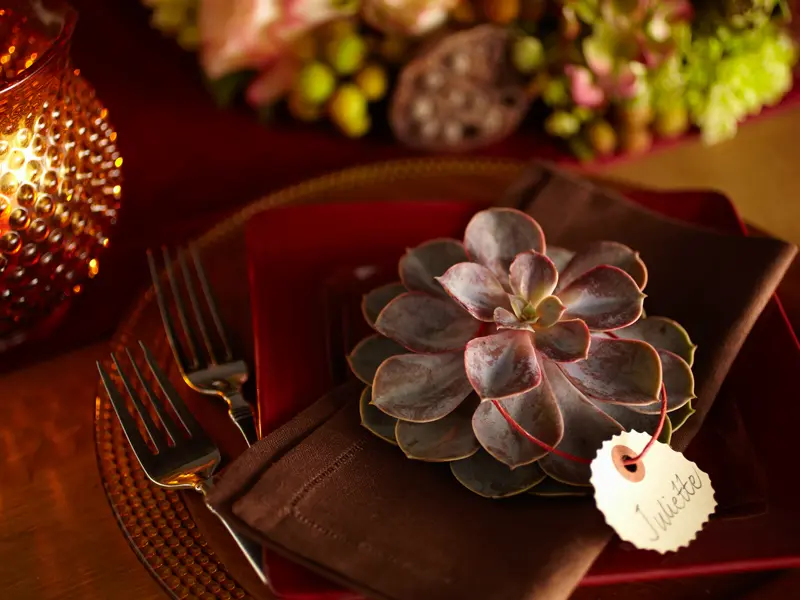 Succulents are on trend right now in gardens and home décor, and even for weddings. You can enjoy these luscious plants either potted or as fresh cuts. The plant is so easy to care for, and the cut version lasts for weeks!
'Krazy for Kale' table setting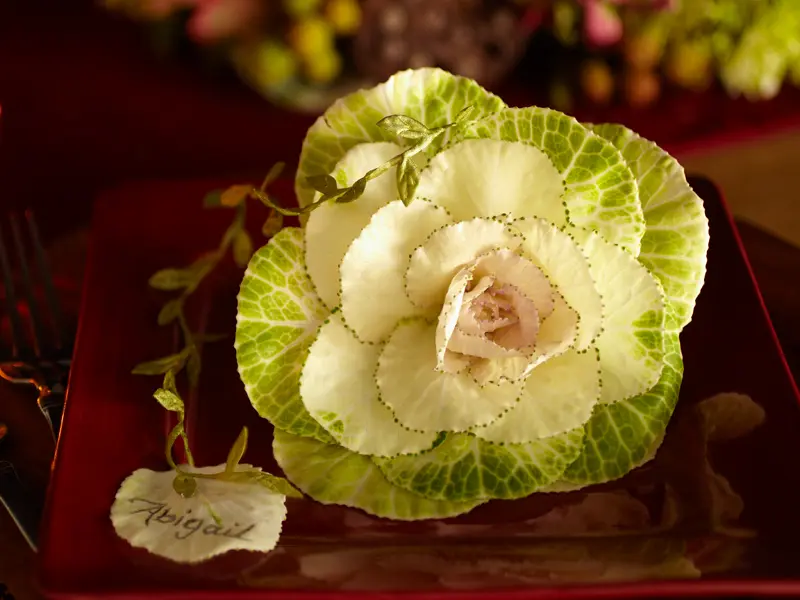 From farm stand to table! This kale is grown to be enjoyed as a cut flower and really makes a statement when placed on a dinner plate as part of a Thanksgiving table setting. You can also use one of the leaves as a place card.
The colors of the season: Fall leaves place setting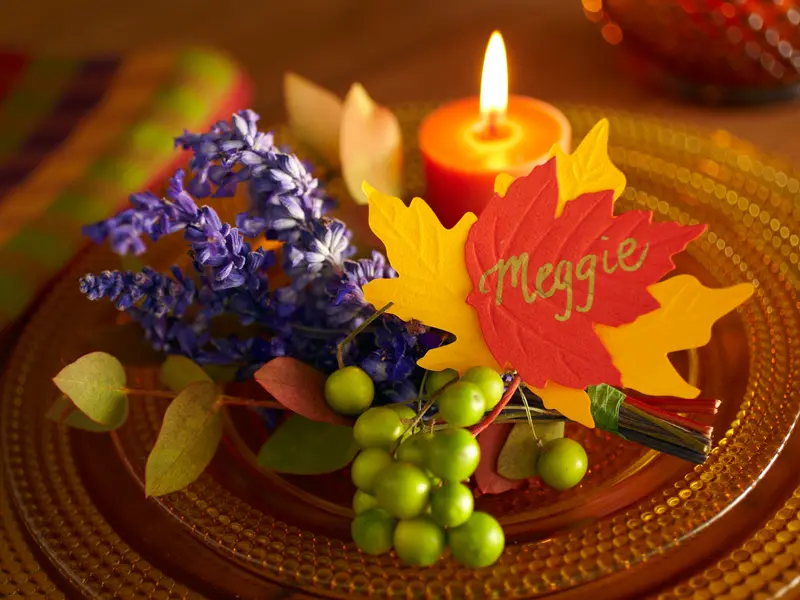 Wrap a few sprigs of colorful fall flowers and plants to bring the vibrant colors of the season onto your table. A few leaf-shaped cards from a craft store (or that you can cut out yourself) are the perfect finishing touch.
Zen table setting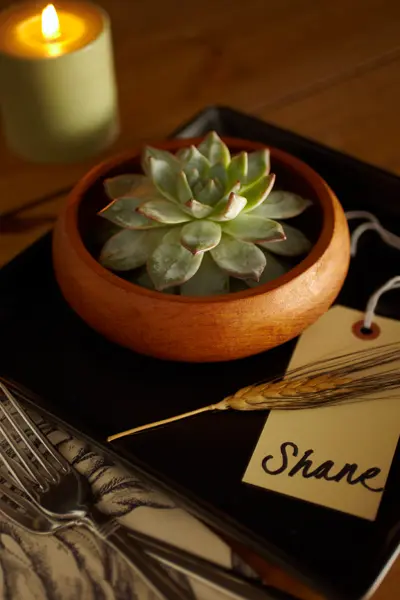 Create a sense of peace and calm this Thanksgiving with a zen-inspired holiday table. Keep the look clean and simple with minimal elements. Now, let's mediate on all we have to be thankful for!
Thanksgiving at the shore: Beach table setting for fall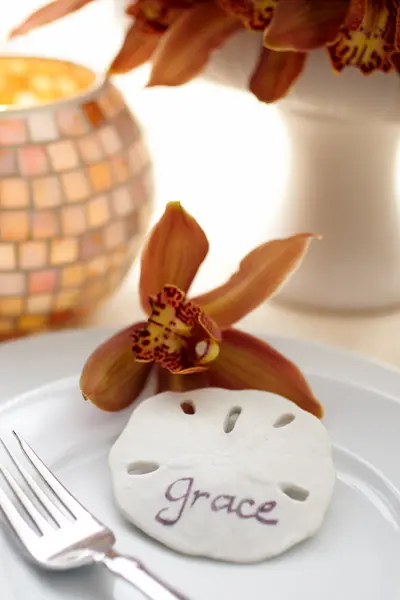 Wish you could bring a bit of the beach to your Thanksgiving feast? You "shore" can with these sand dollar place cards. Tuck a single orchid into each one for a look that's simple and elegant.
Picture perfect place settings for fall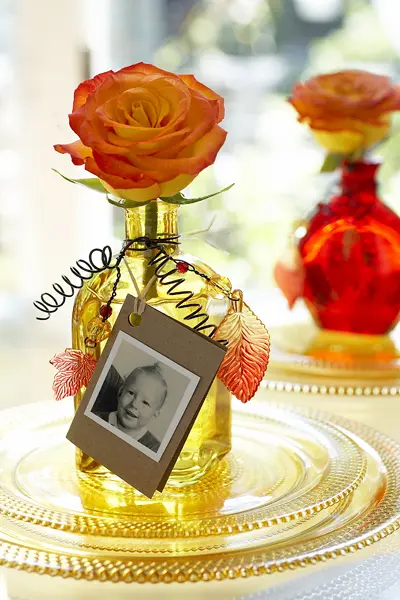 Give each guest at your table their own floral arrangement with petite colored bottles holding a single flower. For a truly personal touch, attach a special note to each one letting that person know what you're thankful for about them. To make it more personal, instead of just writing their name, add a photo of them on the front of the note. I particularly like the look of photos from the past. They add a sweet, nostalgic feeling that is perfect for Thanksgiving!