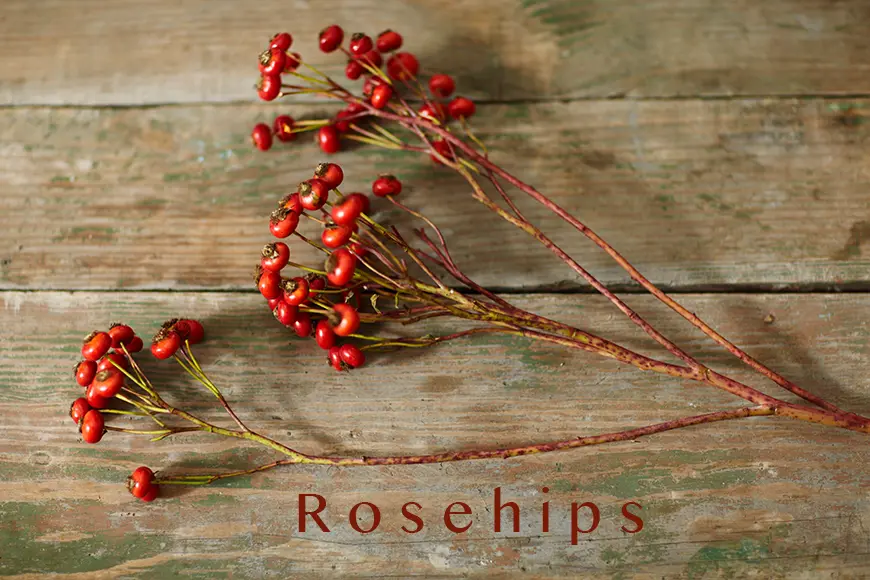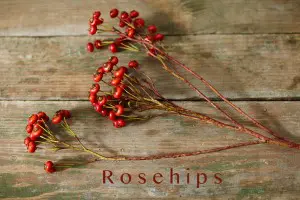 I don't think that there is a flower or plant that I don't like. I am lucky to be in the flower business. I get to enjoy and experience unusual varieties that most people don't have the opportunity to be exposed to. Each season produces its own unique little gems. While spring time is flush with bulbs and flowering branches, the fall has lots of berried branches, vibrant foliage, and fluid grasses.
Everyone is familiar with roses, but have you ever thought about using rose hips as a cut flower? Our grower friends at Sun Valley have bunches of cut rose hips available for a few weeks each year. They are grown on their farm in Willow Creek, which is all the way up at the northern tip of California. I had the pleasure of visiting with them last fall just when the rose hips were starting to be harvested. Lane DeVries, the owner of Sun Valley, has even started growing grapes and making wine at this location. Flowers and wine – two of my favorite things!
Rose hips look fantastic by themselves cut to fit into a favorite container.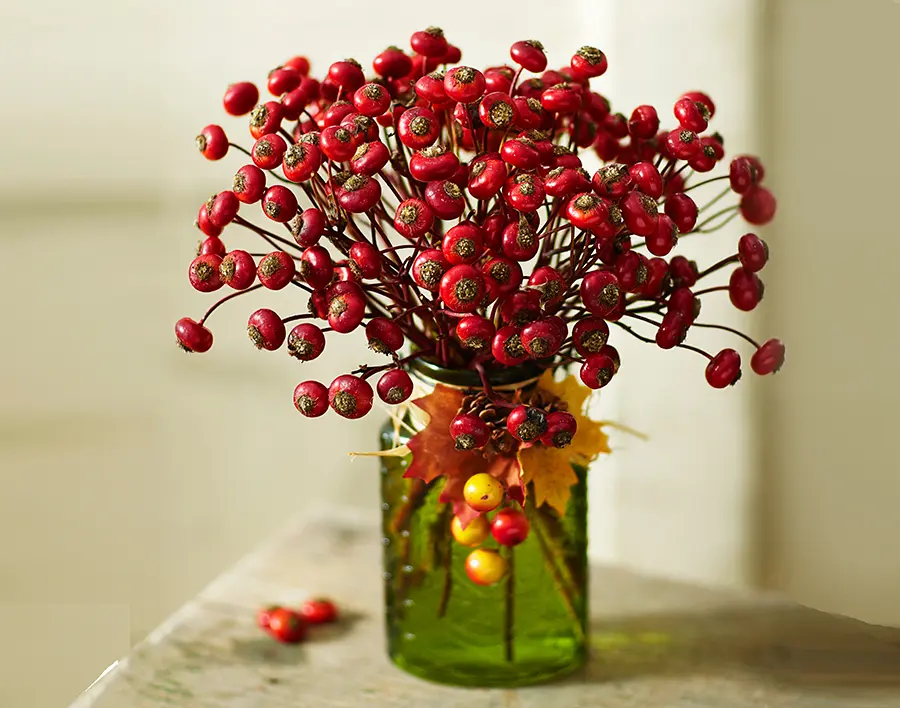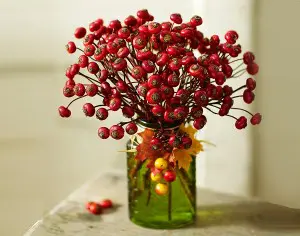 Or mixed with other varieties as they are here. A simple mason jar holds a garden bouquet of rose hips, roses and spray roses.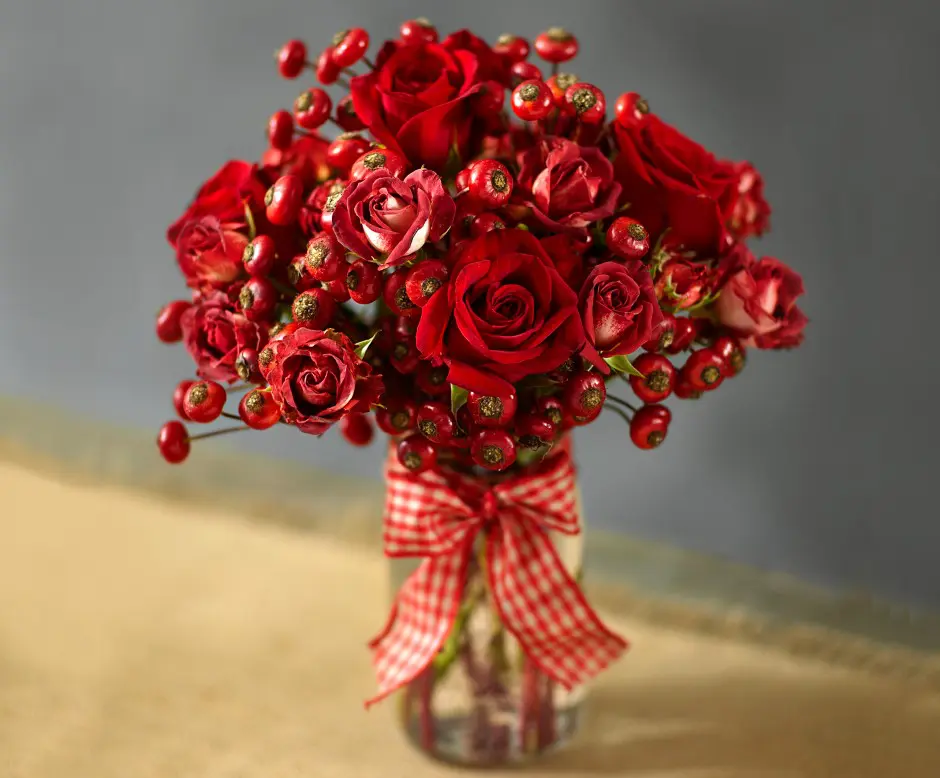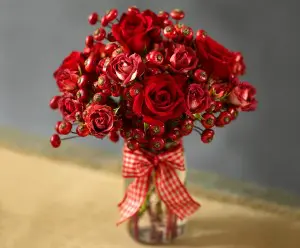 I've included some of my photos from my visit to Sun Valley's farms in Willow Creek, California below.
I thought Sun Valley Farm's Bill Prescott put it well…