Our country is rich in many different cultural traditions, with celebrations focusing on specific groups of people growing and becoming more popular every year. And, if you're anything like me, you're always looking for another reason to party!
Cinco de Mayo is one of my favorite holidays. The food and the colors of Mexico — so bright, spicy, and flavorful! — are made for celebrating. Here are a few Cinco de Mayo decorations and party ideas to try for your fiesta.
Mexicali rose
Create a unique floral arrangement using a doll and floral foam. This Mexicali rose features pom-poms, mini carnations, statice, and button poms. Her top is made with lace ribbon, and her headdress and necklace were crafted by stringing hypericum berries on strands of skinny ribbon.
An easy way to make a doll floral arrangement is to use a cake decoration doll pick and cone-shaped floral foam. Soak the foam first, place it on a small dish that is slightly larger than the foam base, cut off the top third of the foam, and insert the doll pick into the top of the foam.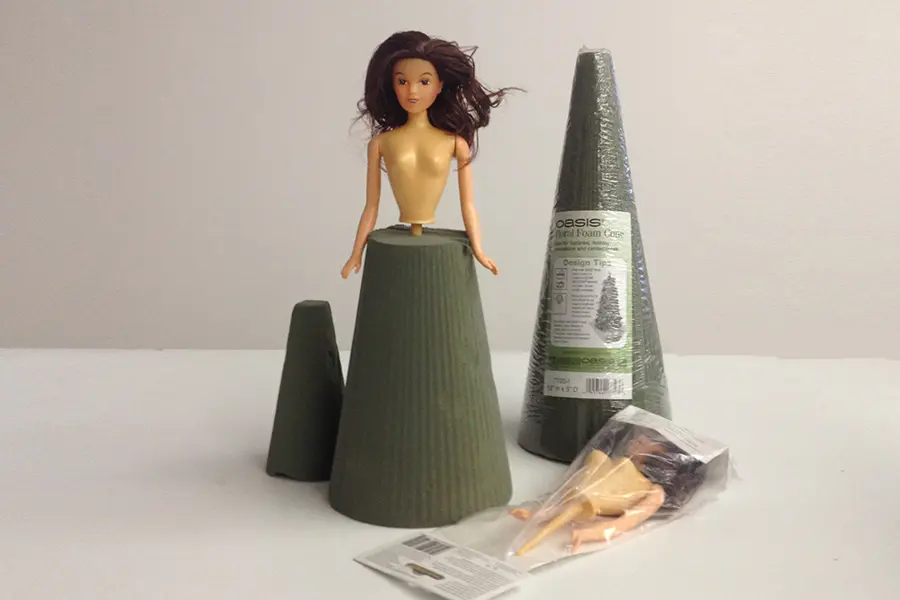 You can make a simple top for the doll using a piece of ribbon. For the flower skirt, cut the flower stem short, about 1 inch, and insert it into the foam starting at the bottom and going all the way around. Keep adding a layer at a time using slightly smaller flowers as you get to the top of the skirt. Inserting the stems at more of an upward angle will also help bring in the width as you go.
Colors of Mexico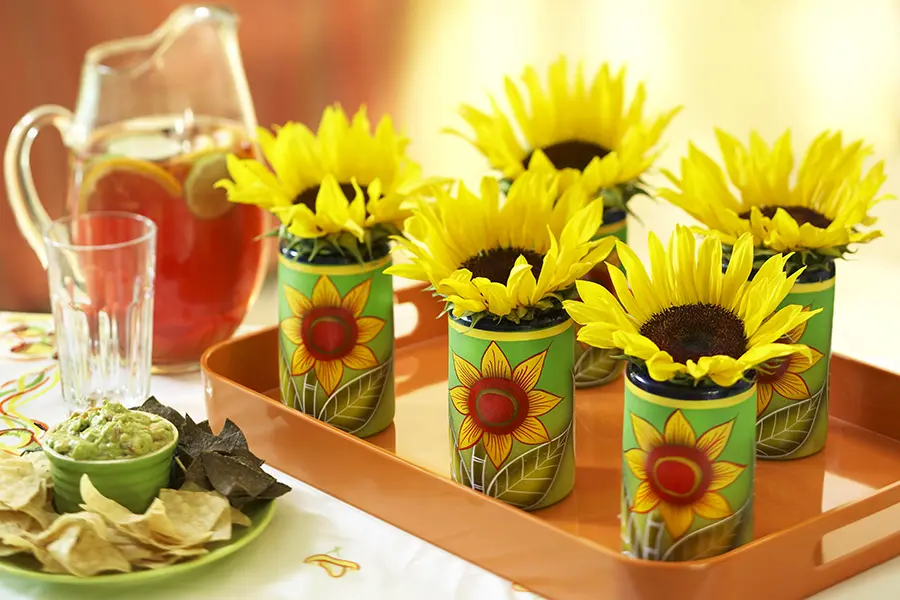 A friend brought these beautiful hand-blown glasses back from their Mexican vacation as a thank-you gift for me. I converted them into vases by placing a single sunflower in each. Aren't they adorbs?
Food and drinks
Guacamole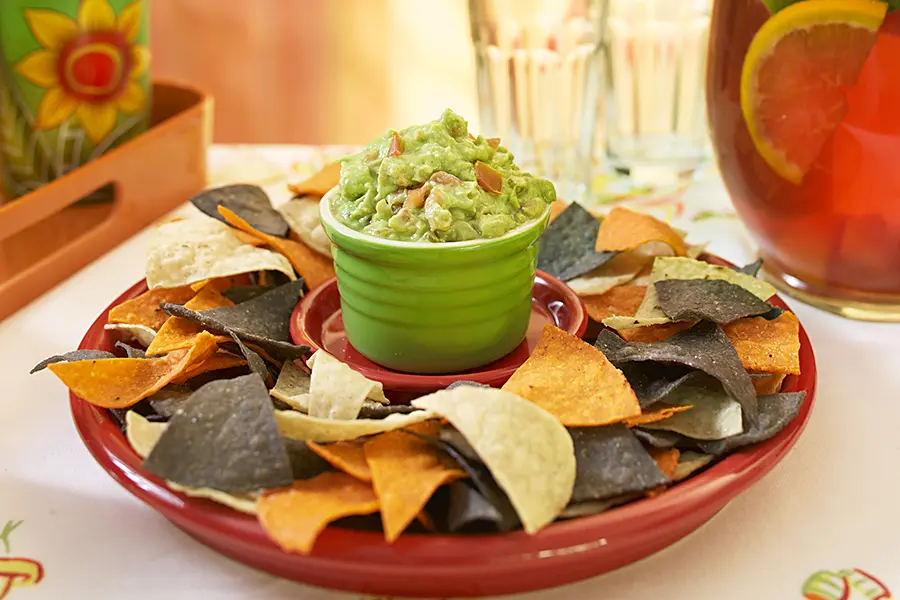 What's a Mexican-themed party without guacamole and chips? Guacamole is one of the easiest dips to make. You can keep it super simple and just add some Kosher salt to mashed avocados. For a quick upgrade, add some prepared salsa.
Even taking it all the way up is still easy. Here's a recipe that's almost foolproof.
Ingredients
2 ripe avocados
½ teaspoon Kosher salt
1 tablespoon fresh lime juice
2 tablespoons minced red onion
2 tablespoons fresh chopped cilantro
Dash of pepper
½ ripe tomato chopped, seeds and pulp removed
Instructions
Cut the avocado in half. Remove the pit, scoop out the avocado, and put it in a mixing bowl.
Mash up the avocado with a fork, leaving it a little chunky.
Sprinkle with lime juice and salt.
Add the chopped onion, cilantro, and black pepper, and mix well.
If you are not serving it immediately, cover tightly and refrigerate until ready.

Chop the tomatoes and add right before serving.
Sangria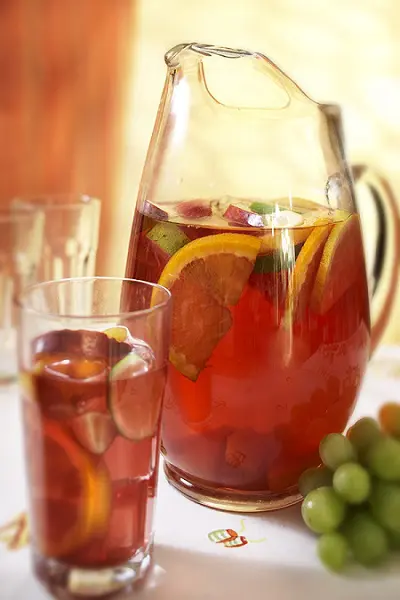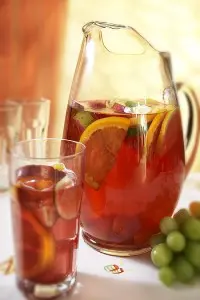 Like guacamole, sangria is a no-brainer for Mexican celebrations. It is easy to make, or you can buy it pre-made (in red or white varieties!). Try this basic red wine sangria recipe.
Ingredients
1 bottle of red wine
½ cup brandy
¼ cup orange liquor
2-3 cups sparkling water
Fresh fruit (apples, oranges, grapes, etc.)
Instructions
Cut the fruit into slices or wedges.
Put all ingredients in a container, cover, and refrigerate for at least four hours (overnight is even better).
Serve in a large pitcher with ice and top with sparkling water.