Creating a decorative detail on each dinner plate is an easy and inexpensive way to add a personal touch to your Thanksgiving table. You don't necessarily need to add a place card, especially if your family is a "first at the table gets their choice of seat" type of family! It is a nice touch though. Here are a few ideas to help you create festive floral place settings for your next holiday gathering.
Savory Succulent
This cut succulent looks good enough to eat. Luckily with all of the food you'll be serving at dinner no one will be tempted to eat it.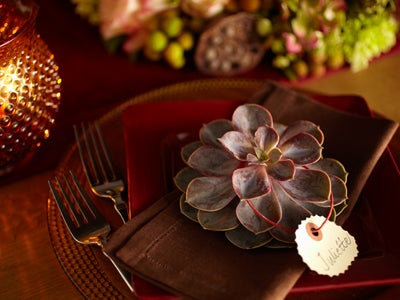 Krazy for Kale
This kale is grown to be enjoyed as a cut flower and really makes a statement when placed on a dinner plate. Use one of the leaves as a place card.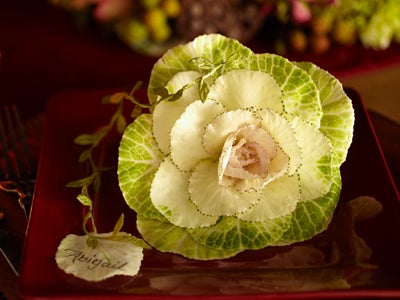 The Colors of the Season
Wrap a few sprigs of colorful fall flora and fauna to bring the vibrant colors of the season onto your table. A few leaf shaped cards from craft store (or you can cut them out yourself) are the finishing touch.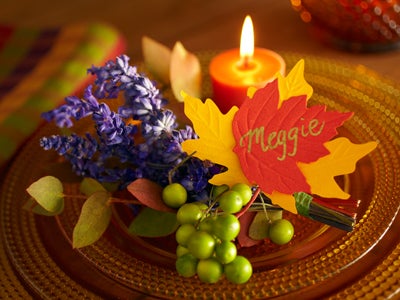 Zen Style
Create a sense of peace this Thanksgiving with a Zen inspired holiday table. Keep the look clean and simple with minimal elements. Now let's mediate on all we have to be thankful for!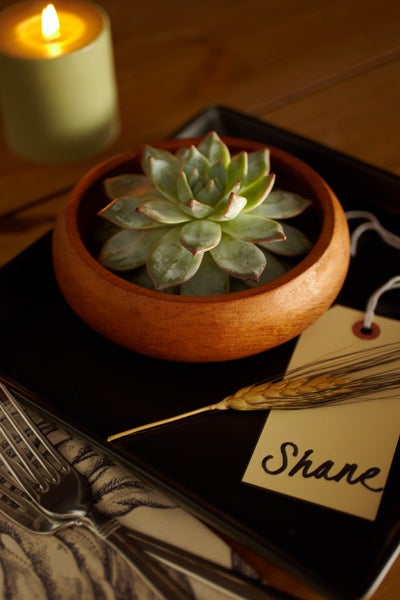 Thanksgiving at the Shore
Whether you're having Thanksgiving at your home on the beach or you just wish you were there, create the mood with sand dollar place cards with a single orchid tucked in for a look that's simple and elegant.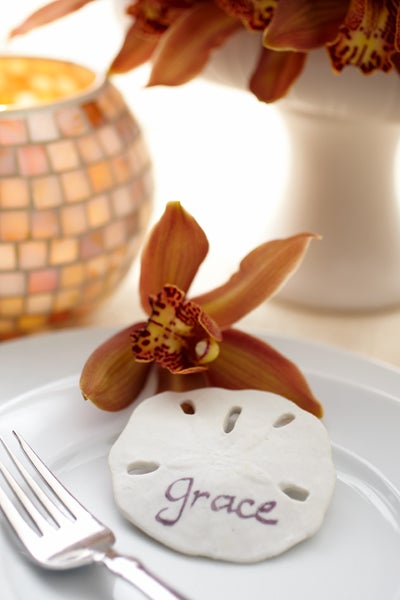 Picture Perfect Place Settings
Give each guest at your table their own floral arrangement with petite colored bottles holding a single flower. For a truly personal touch attach a special note to each bottle telling that person what you are thankful for about them. Add a copy of a photo of them on the front of the note instead of just writing their name. I particularly like the look of photos from the past. It adds a sweet nostalgic feeling that is perfect for Thanksgiving!