The History of Labor Day
While Labor Day signals the end of summer for many—and the weekend is often filled with beach parties, barbecues and picnics—I'm guessing that most people don't think about the historical and lasting significance of Labor Day.
Celebrated since 1882, Labor Day became a national holiday in 1894 to honor the contributions of the working men and women who built this country. Indeed, laborers are the backbone of this nation, and Labor Day is a time to recognize the dignity of work and the belief that honest, fairly-compensated labor gives meaning and structure to our lives. This is, and always will be, a core American value.
Celebrating the American Worker
This Labor Day, I want to honor Mary Doyle Keefe. As the model for Norman Rockwell's "Rosie the Riveter," Mary Doyle Keefe became the symbol of American women working on the home front during World War II. Ms. Keefe died recently at her home in Simsbury, Connecticut at age 92.
There was another image, similar to that of Rosie, at the same time that was part of a nationwide campaign to sell war bonds. While not the same character, the message was the same: "We Can Do It."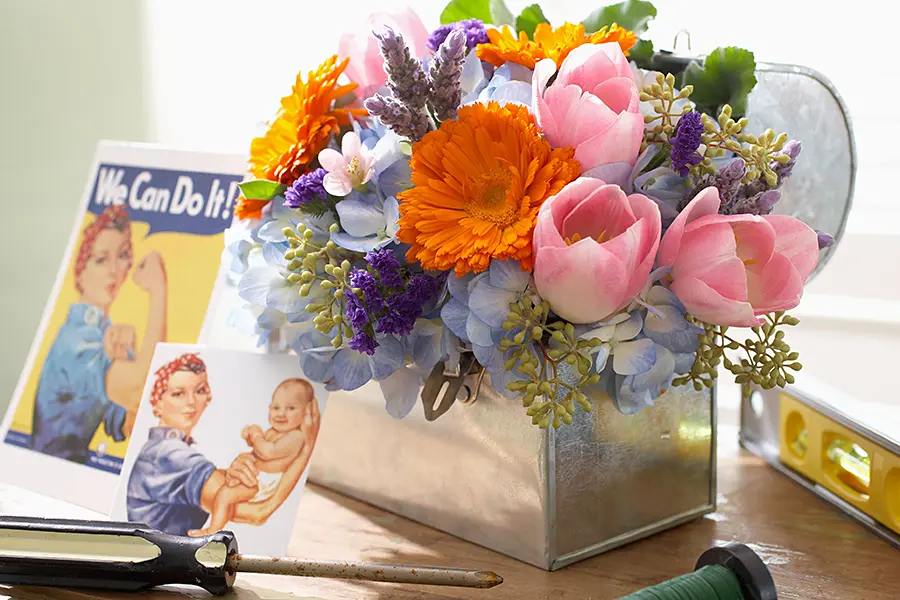 I created this beautiful bouquet for Mother's Day one year using an old galvanized toolbox as the container and filled it with a variety of garden flowers. There are many versions of the original "We Can Do It" image. I loved this version with the baby being held in the strong arm of the working woman. To me, it says so much about the many roles a woman plays.
Labor Day Gift Ideas
Isn't there someone in your life whom you should honor this Labor Day? These are the kind of gifts that are so meaningful—the unexpected gestures that truly speak from the heart.
For instance, you might let your grandmother know—in a fun way—that all of those big Sunday dinners with the whole family are some of your best childhood memories! And that you now realize how much work went into them. She just made it seem effortless!
Here are a few more ideas to inspire your creativity: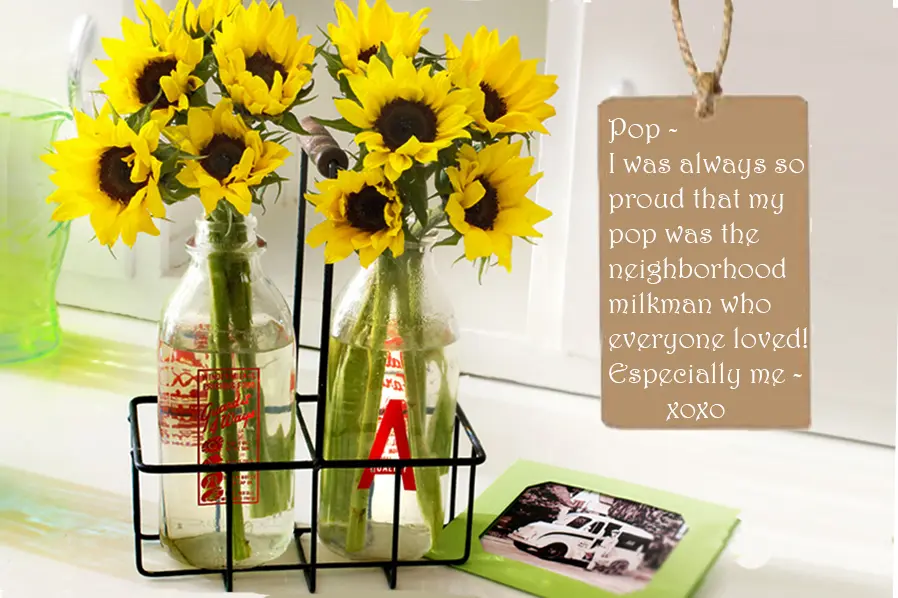 If you can't make up a one of a kind gift for someone that you would like to honor this Labor Day, it's easy to reach out with a digital card, like the one above, from Celebrations.com.
Flowers: Born in the USA
Another way to honor the American worker—and to do your part in supporting companies who grow, produce and manufacture products right here in the USA—is to choose a bouquet from our Fresh Cuts Collection. All of the flowers in this collection are proudly grown on farms in California, picked when your order is placed and shipped directly to your recipient. Not only will you be sending smiles, but you will also be doing your part to keep our nation strong! Here are a few of the beautiful California grown bouquets.