The series "Get Crafty" features handy how-to guides that will help you tap into your passion for crafting and show you how to make all kinds of stunning seasonal creations. In this article, crafting expert Julie Mulligan shows you how to create simple Thanksgiving centerpieces that look like the work of a professional florist.
Not all of us have the time or materials on hand to make elaborate centerpieces or place settings around the holidays. Never fear: I'm sharing with you some of my favorite ideas for decorating and entertaining this fall. Whether you are hosting the big event on Thanksgiving Day or just having a few friends over during the long holiday weekend, these ideas are really easy and add that extra touch that your get-togethers always have!
I have a few season-specific decorative pieces that I reuse every year, such as this gorgeous ceramic pumpkin. You can get one from 1-800 Flowers.com with a beautiful Thanksgiving flower arrangement for you or a friend. I filled my pumpkin with a farm-fresh palette of flowers, grasses, peppers, and succulents.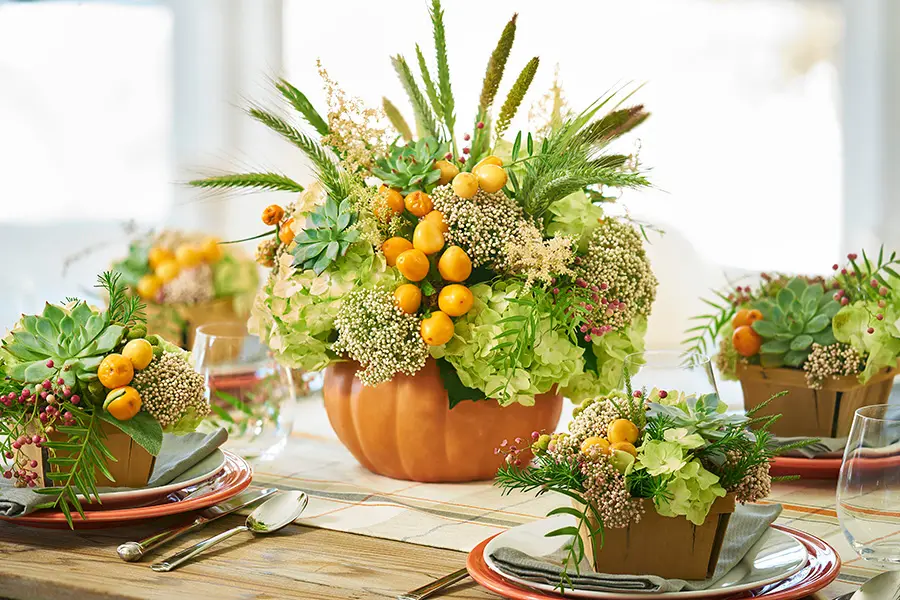 Staying with the farm-fresh theme, a great way to create a stunning tablescape is to set vintage berry baskets filled with similar floral on each plate. These arrangements look almost good enough to eat! Add a bit of personalization simply by slipping a place card in among the flora and fauna.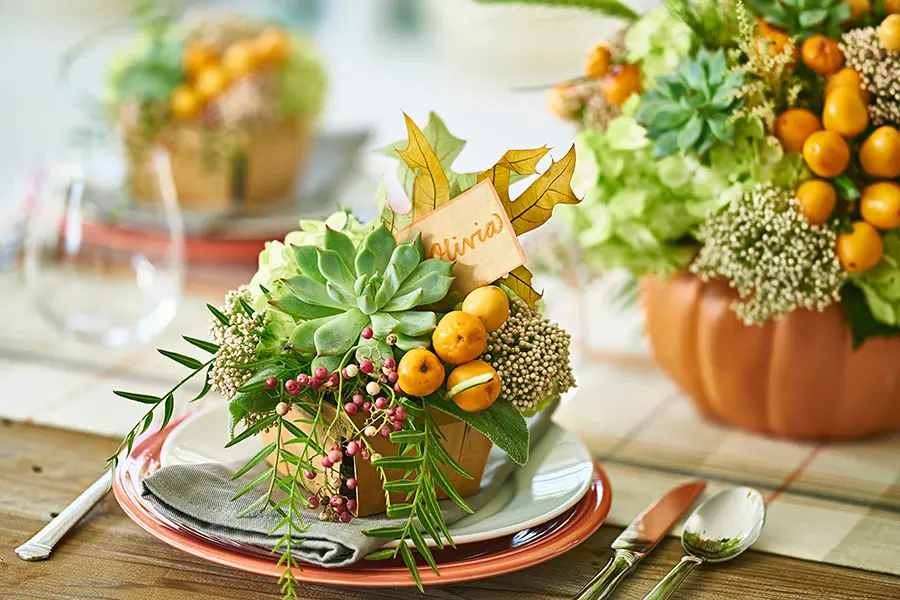 I find these little berry baskets to be the perfect size to use as multiples as I did on the dining table or to add just the right festive touch on the dessert or buffet table.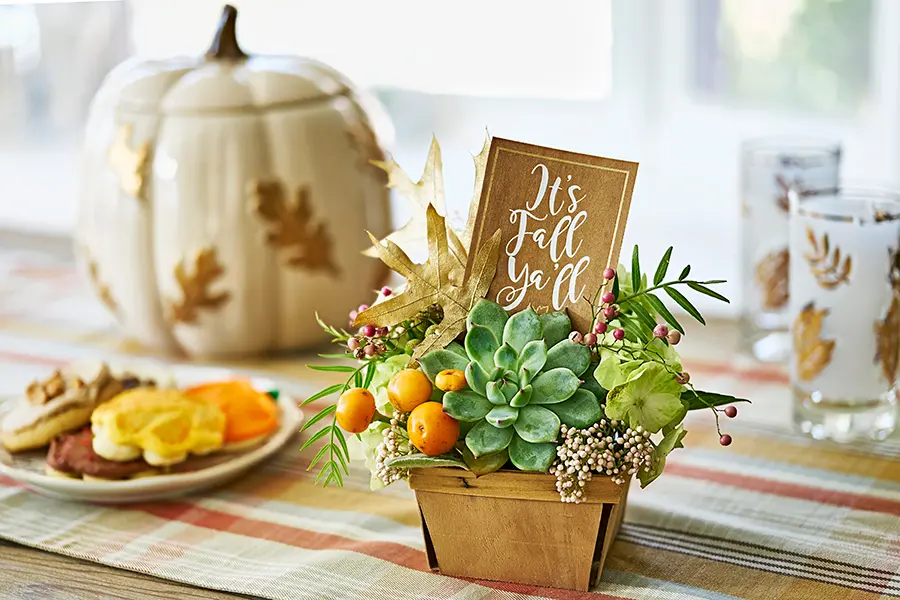 Just line the basket with a small dish, bowl, or can. Cut a piece of floral foam to size and thoroughly soak the foam before placing it in the dish. The foam will make it easy to create your piece, as it holds each insertion in place and provides hydration to keep your flowers fresh.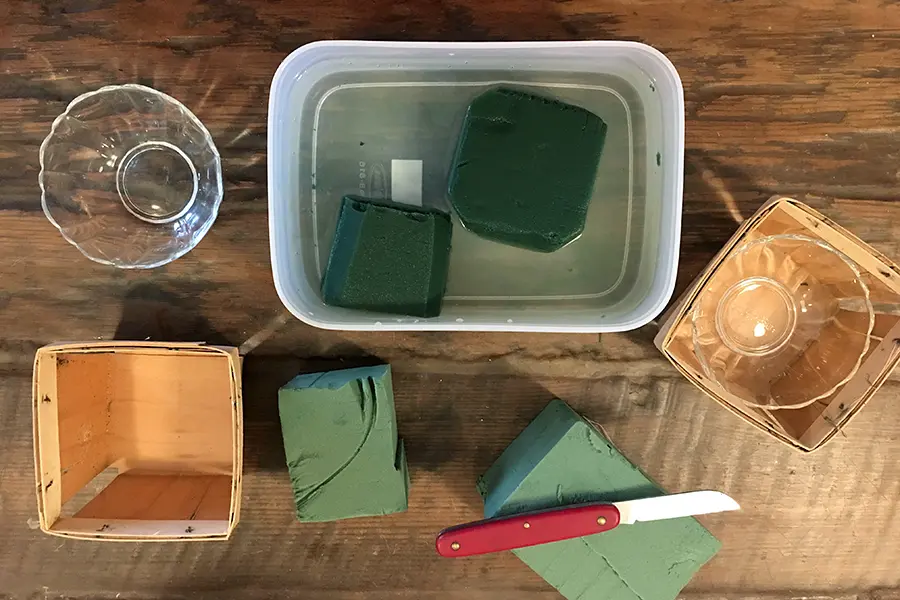 Guests will be so enamored of these handmade Thanksgiving floral arrangements, give them as gifts once the meal is over. It will add to their list of what to be thankful for.