Creating an Irish tricolour (as the flag of Ireland is frequently referred to) centerpiece is very easy and will last for a few weeks! This works out great for anyone (like me) who likes to celebrate St. Patrick's Day for the entire month of March!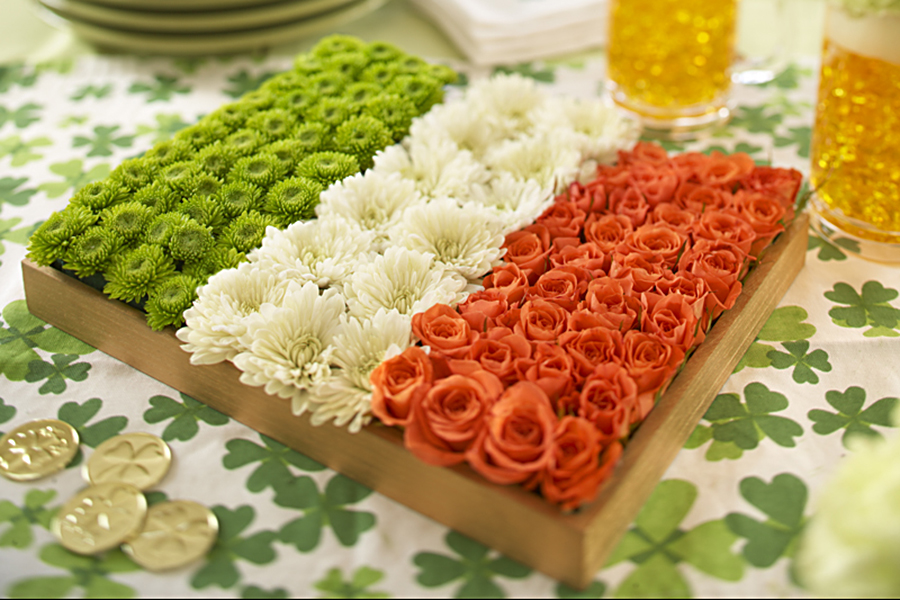 The simplicity of the flag's design of three colors in three equal parts makes it easy to recreate in flowers. The meaning behind it, however, is deep and captures the desire for peace during conflict. Here is what each of the colors in the flag represents:
Green
Green is a color long associated with Ireland and Irish republicanism. Back in the 1700s, the Society of United Irishmen, who were predominantly Catholic, launched a rebellion to end British rule, resulting in the creation of an independent Irish Republic.
Orange
Protestant King William III led an army that defeated the Catholics, led by King James, in the Battle of the Boyne in 1690. King William was known as William of Orange because he came from the Principality of Orange. Over 100 years later, the Northern Ireland-based Orange Order was formed. They were a Protestant supremacy group, and with time orange came to represent Protestant British unionists.
White
Between the two opposing colors of green and orange is white, representing peace and the hope of a lasting truce between the two sides.
The flag represents the ideal that every Irish person has a place in Ireland regardless of their political association or ethnicity.
MAKING THE FLAG CENTERPEICE
Flowers you'll need:
Green button pomps
White cushion poms
Orange spray roses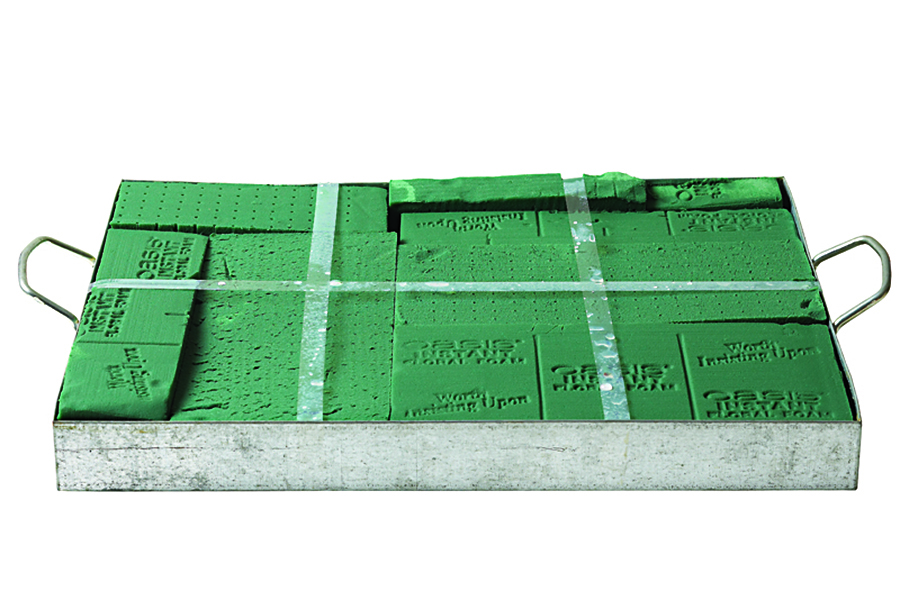 How to make it:
Choose a shallow rectangular container that is either waterproof or can be lined with plastic.
Soak a few bricks of floral foam in a sink or bowl of water.
Cut the foam to fill the entire container, having the foam sitting just at the height of the container.
If you're going to be transporting your centerpiece to another location, you might want to use waterproof tape to secure it into the container, otherwise I don't think it's necessary.
Cut each individual flower from the main stem, leaving only about an 1-1½" of stem to insert into the foam.
Measure and mark the foam into 3 equal parts.
Start at one side and insert each flower in that colorway one at a time directly into the foam.
Continue until you have finished the 3 color sections of the flag.
Spritz your flag with water and add water to the tray/container every few days to help keep it fresh.
TIP: An easy way to add water to the container is to just slip a few ice cubes between several of the flowers. They'll melt and keep the foam moist!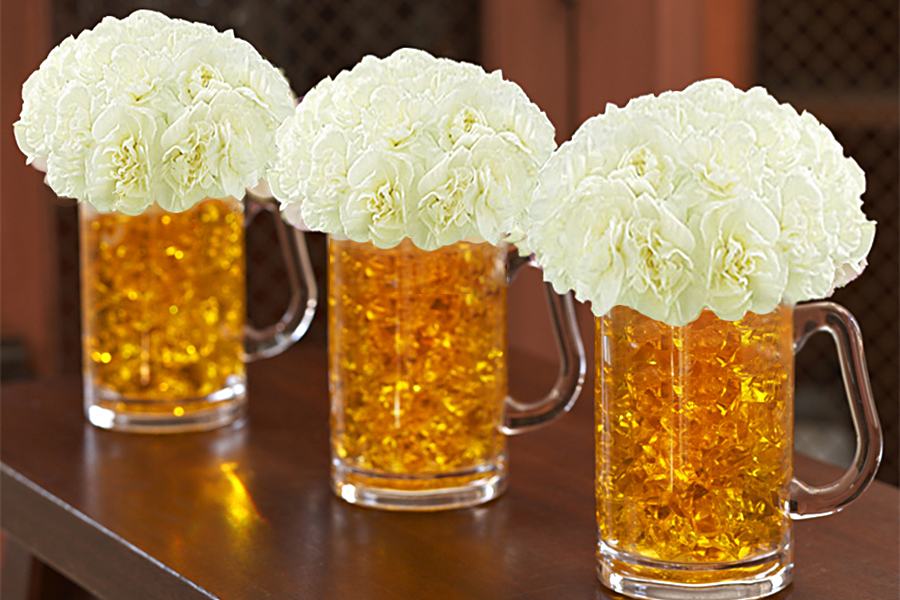 Looking for another fun craft to make for March 17th? Nothing say St. Patrick's Day like a big old mug of beer!  Click here to see how to make these fun Beer Mug O'Blooms arrangements.