Not everything about Halloween needs to be spooky and scary. It can also just be fun and colorful and full of sweets and smiles. Here are a few simple DIY craft ideas celebrating a perennial Halloween favorite – candy corn!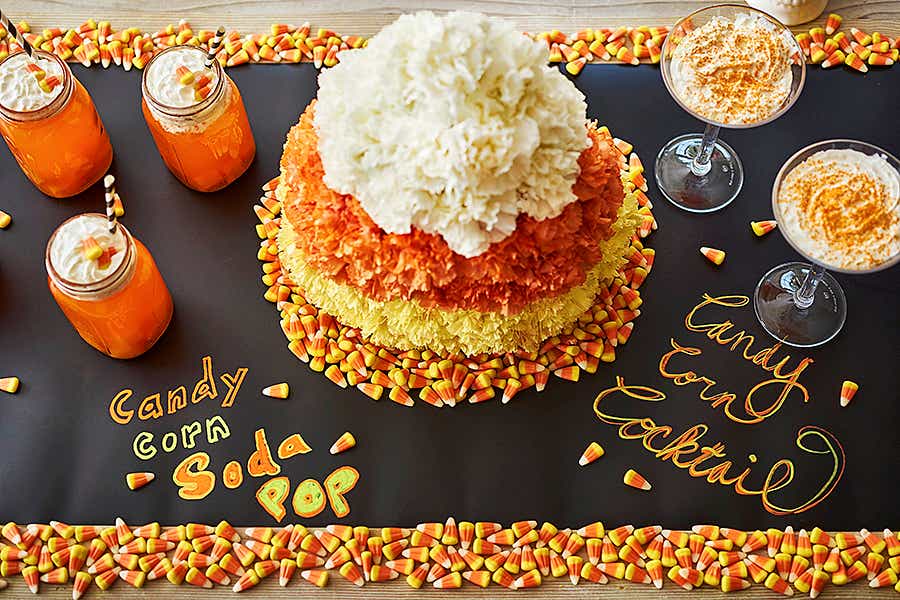 Each of these DIY's start off very basic perfect for your littlest trick or treaters and can be scaled up and personalized to entertain your tweens and beyond.
Using What You Already Have
I did a post this summer featuring a patriotic theme garland that I made using corrugated shipping boxes and everyone really loved it!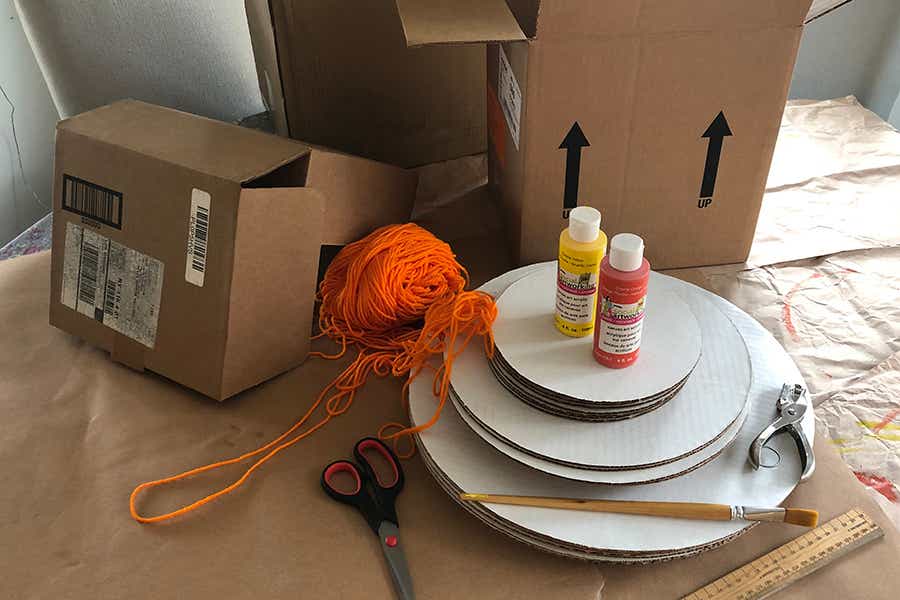 It's kind of a no-brainer because who doesn't have cardboard boxes coming right to their front door every day? It's like getting free craft supplies delivered on the regular! So, you're recycling, keeping the kids entertained, and making Halloween decorations for pennies that you can trash guilt free after Halloween and not have to pack it up and find somewhere to store all year.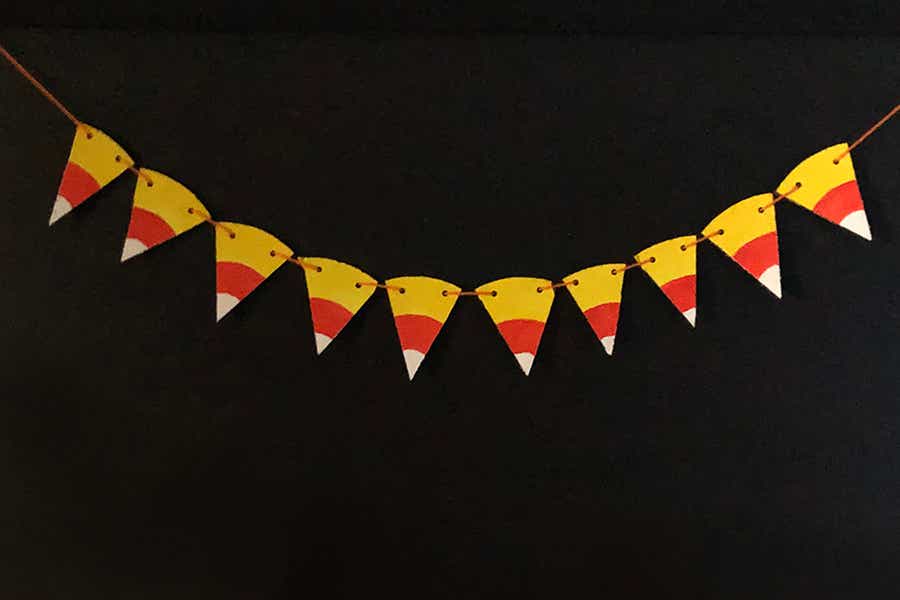 The steps to create the candy corn garland are the same as the patriotic garland, just painted differently.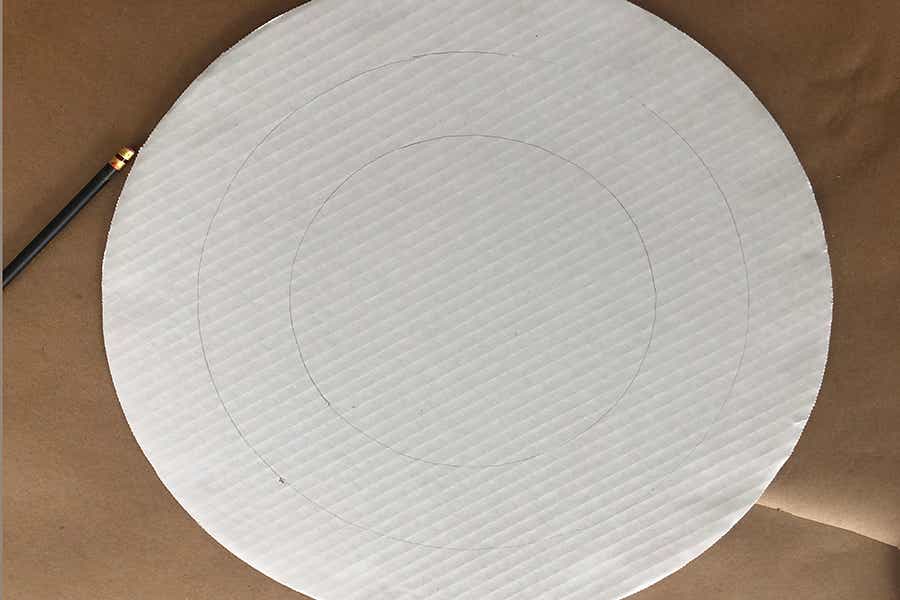 One of my daughters once operated a baking business out of my house and there are still corrugated cake boards in my attic that I keep finding new ways to use! Starting with a circle made it easy to create the candy corn for the garland.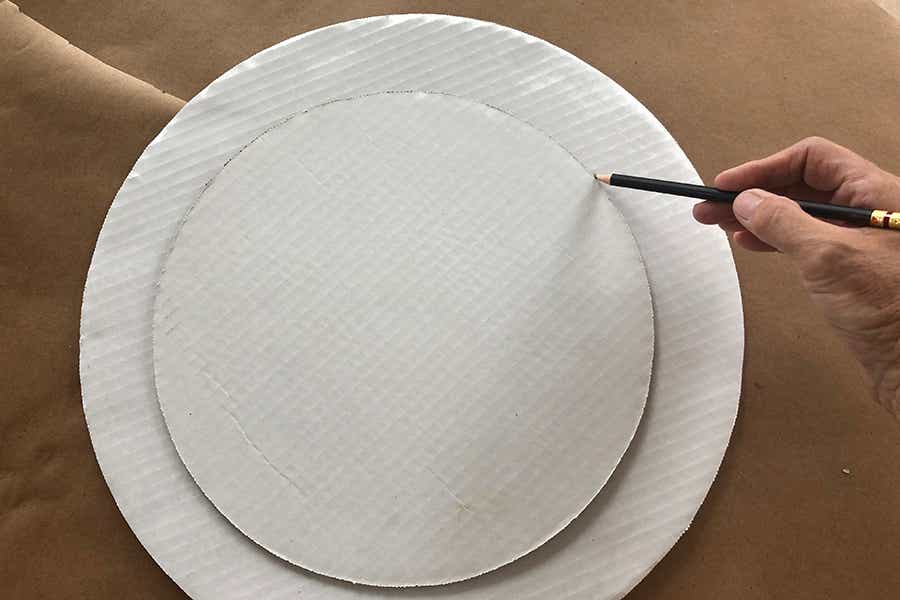 I have three different sizes, so I just used them to draw my lines for the 3 colors.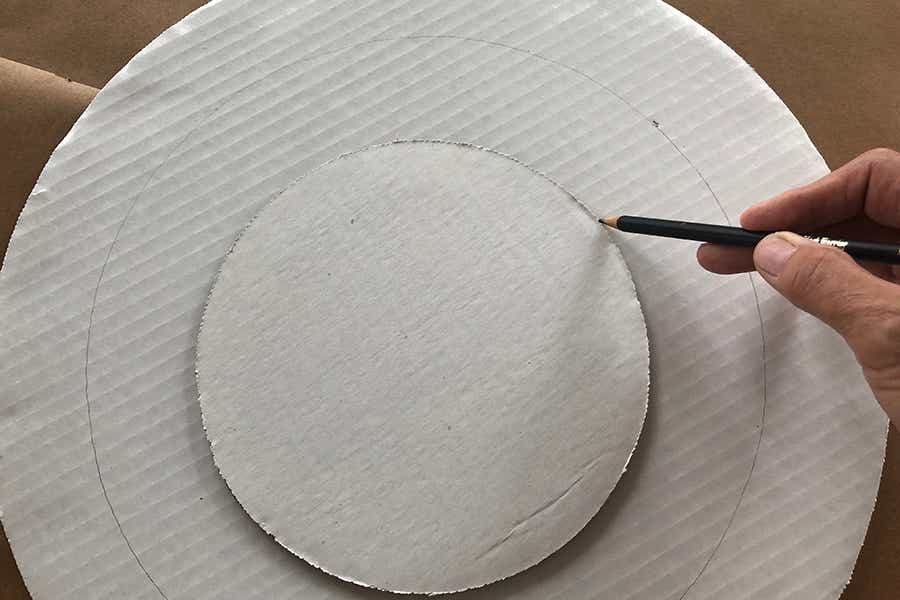 And the fact that these boards are white means I only had to paint the orange and yellow sections!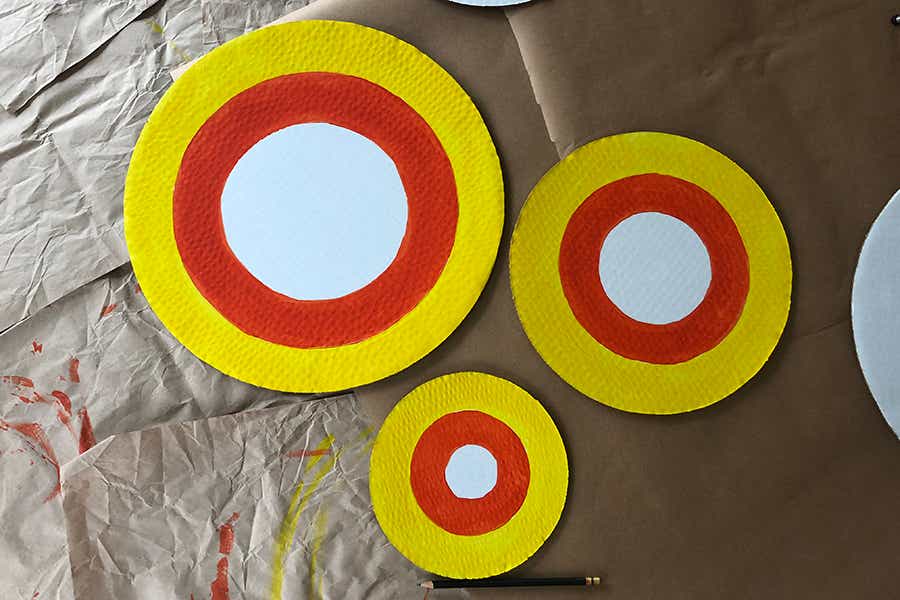 You can do all one size or mix it up.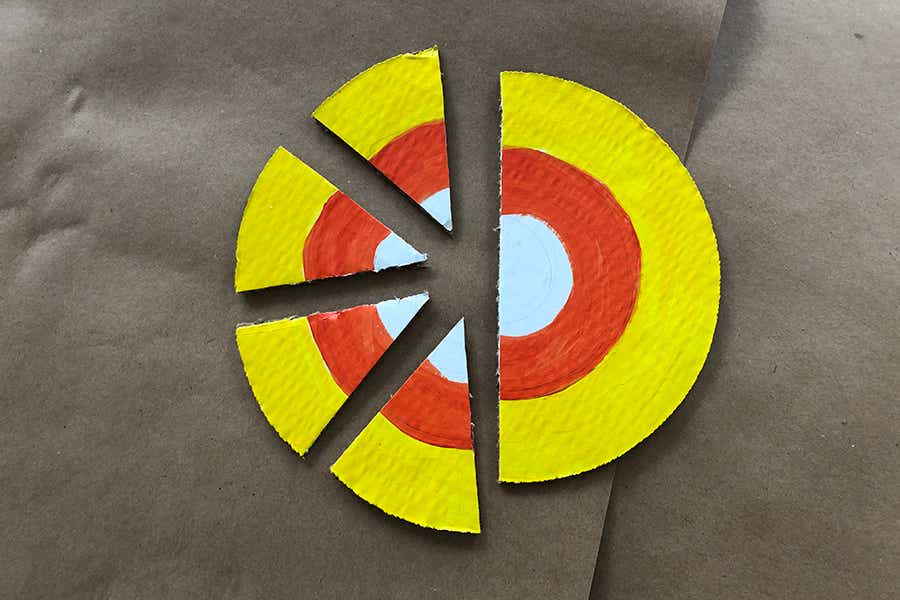 After the paint is dry cut the circle into triangle – just like a pizza!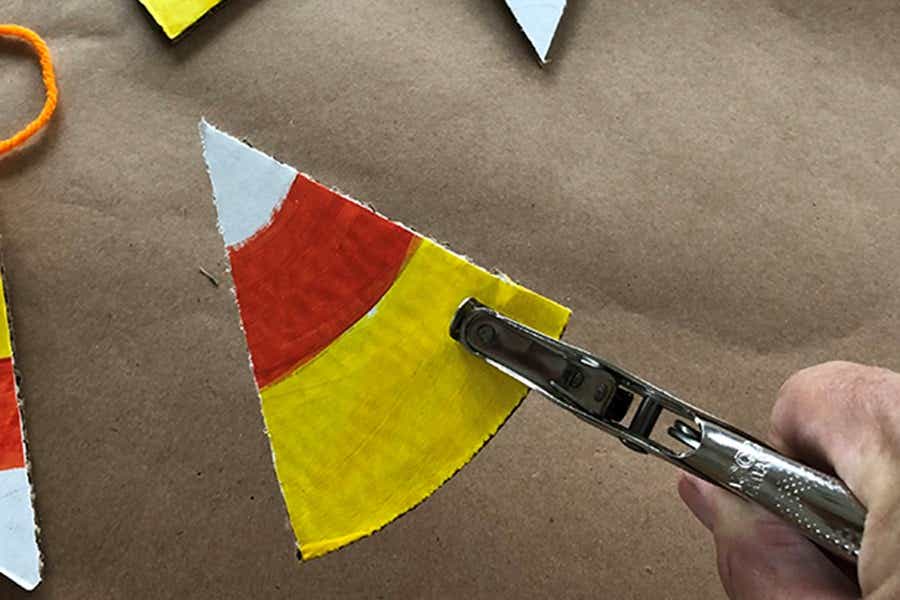 Use a hole puncher to put two holes at wider end of the triangle.
Lace yarn, twine, or ribbon lace through the holes on the candy corn pieces. That's all there is to it!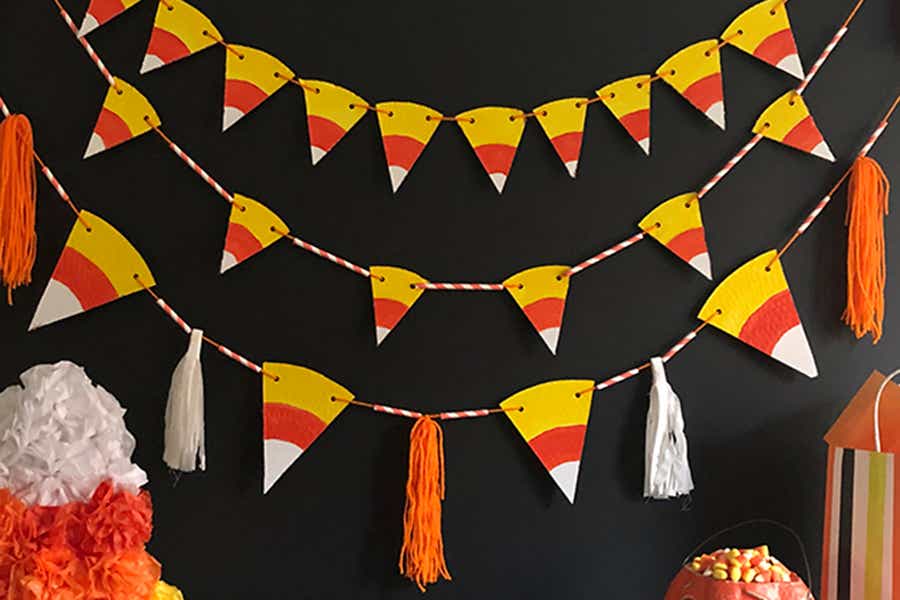 As I mentioned earlier, once you know the basic steps you can take it from there. Let the older kids design their own garlands adding tassels made from yarn or fabric. Or add paper straws cut to desired length in between the candy corn! The possibilities are only limited by your imagination!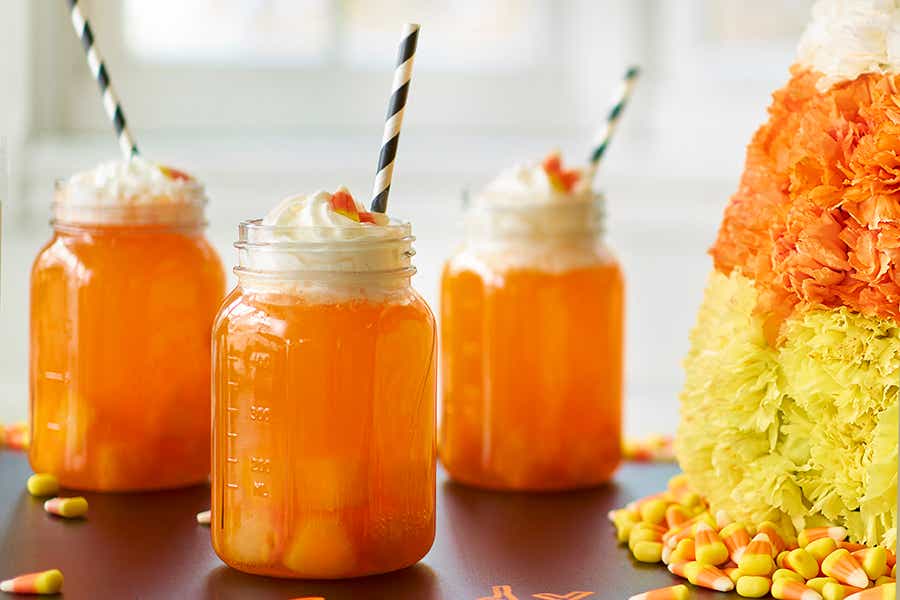 And when the decorating is done treat the little ones to a Candy Corn soda pop.
And yourself to a Candy Corn cocktail!
Click here for beverage recipes.
Next up – how to make oversized candy corn using tissue paper flowers!