Not everything about Halloween needs to be spooky and scary — it can also just be fun and colorful, and full of sweets and smiles.
Here is a simple DIY craft idea celebrating that perennial Halloween favorite, the candy corn.
This project starts off very basic so that even the littlest trick or treater can do it, and can be scaled up and personalized to entertain tweens and beyond.
Candy corn garland
Making this Halloween craft keeps the kids entertained and barely costs a thing. And, after Halloween is over, you can recycle the whole thing — no guilt about producing extra waste, and you don't have to pack it up and find somewhere to store it all year.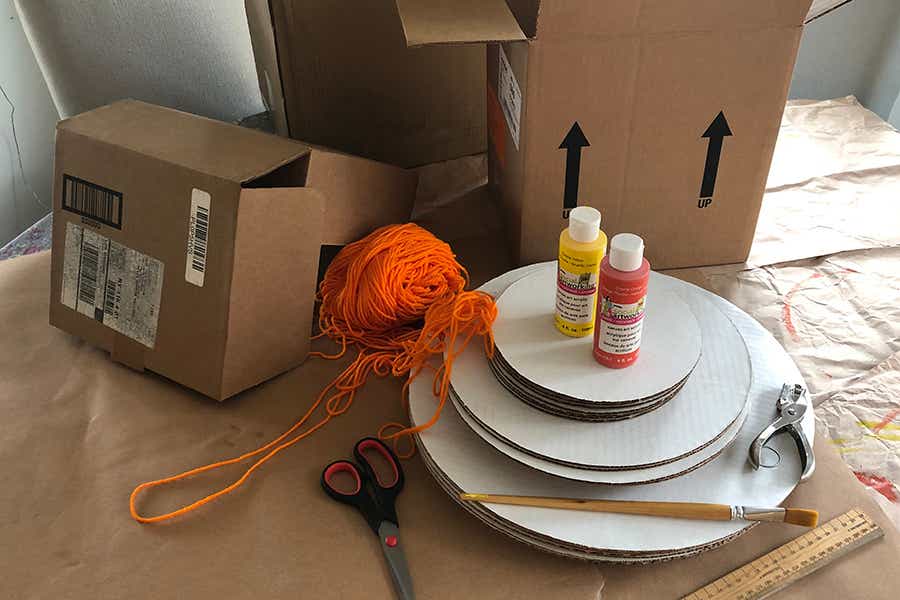 Materials needed for candy corn garland
Cardboard boxes
Paint or markers
String or ribbon
Hole puncher
Scissors or straight edge cutter
Instructions for making candy corn garland
The steps for this candy corn garland are the same as the ones I used for the patriotic-themed garland I made for Memorial Day. The only difference is it is painted differently.
Cut out a large circle from the cardboard box and, using a pencil, draw two smaller concentric circles inside it. (I was fortunate that one of my daughters operated a baking business out of my house and I had corrugated cake boards in my attic. And the fact that the boards were white meant I only had to paint the orange and yellow sections!)
Repeat the process making more circles. You can make them all the same size or mix it up with larger and smaller ones.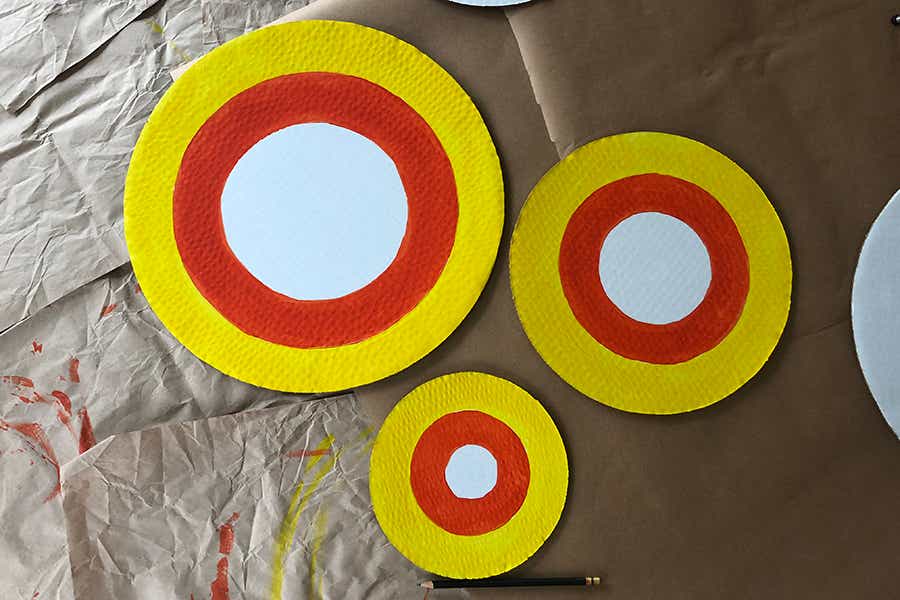 Paint or color the outermost ring yellow, the middle ring orange, and the innermost ring white (if necessary).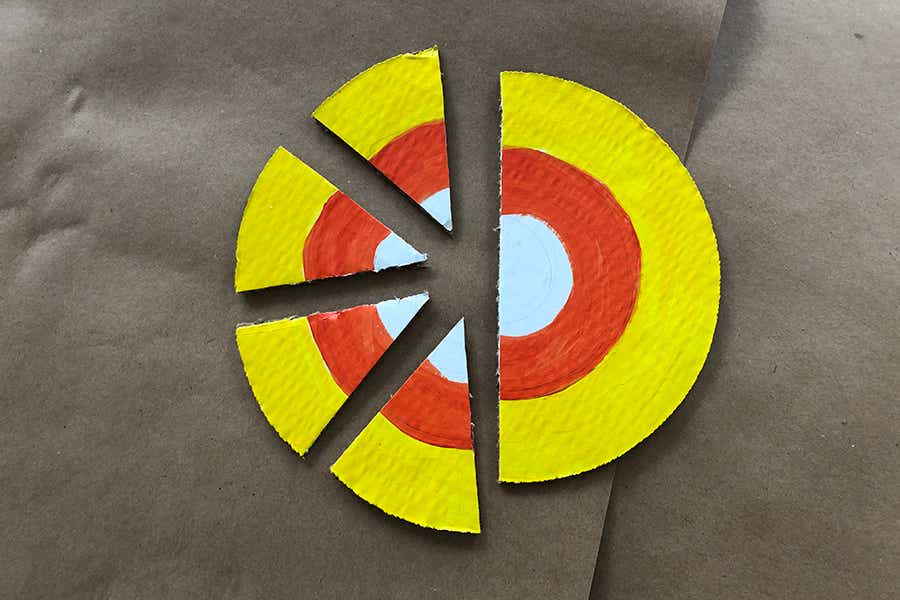 Once the paint dries, cut the circle into triangle — just like a pizza!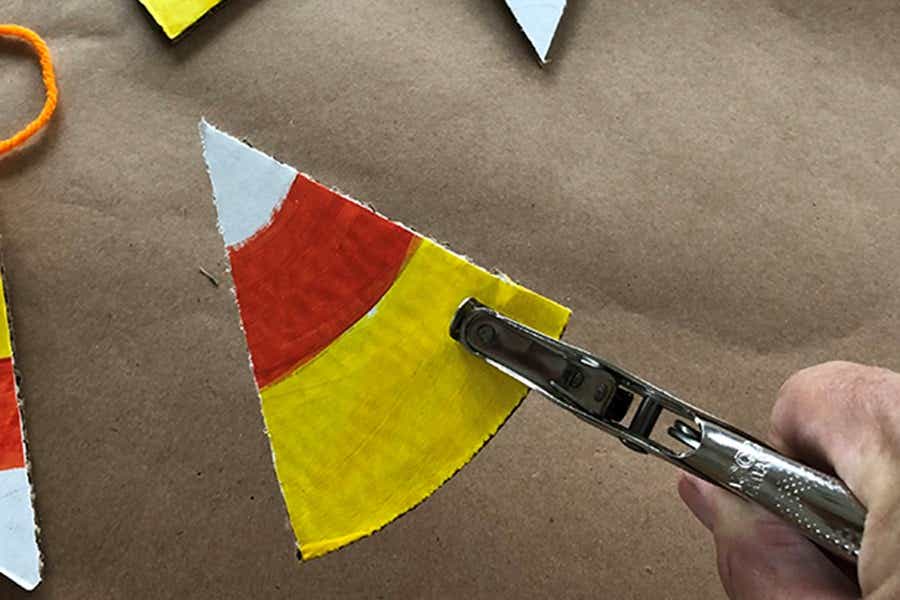 Use a hole puncher to punch two holes in the wider end of each triangle.
Lace yarn, twine, or ribbon through the holes on the triangular pieces.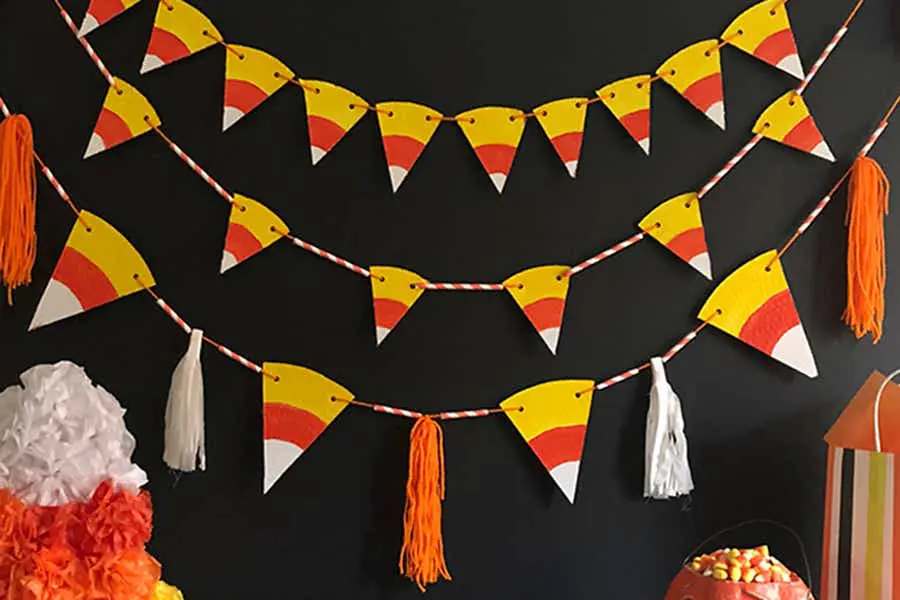 Once you have the basic steps down, you can improvise as you see fit. Let the older kids design their own garlands, adding tassels made from yarn or fabric, or add paper straws cut to the desired length in between the candy corn. The possibilities are only limited by your imagination!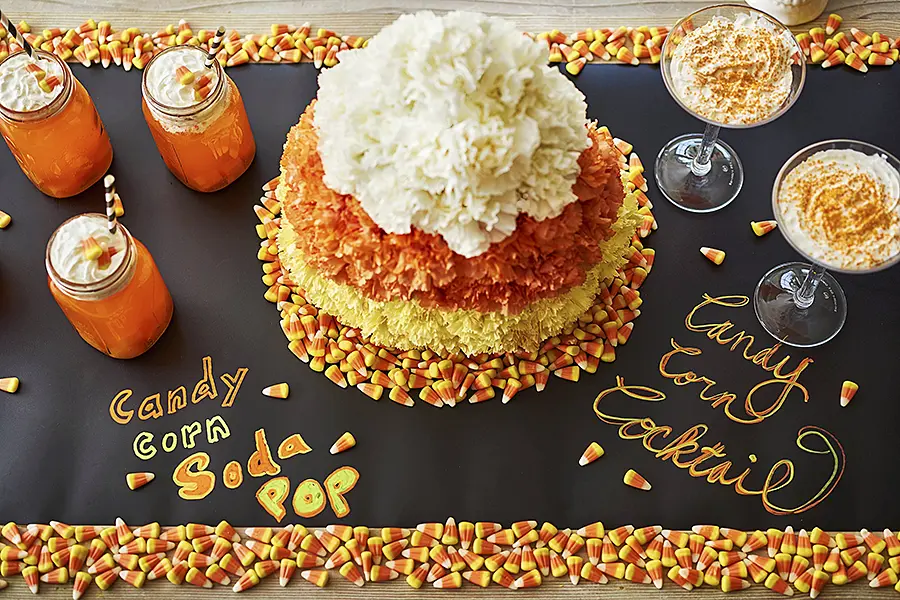 And when the decorating is done, treat the little ones to a candy corn soda pop and yourself to a candy corn cocktail!