Our series "Celebration Inspiration" is all about bringing you top-notch advice and creative ideas to make the most of life's special moments.
Here's an idea for a festive Memorial Day garland made from things that you already have around your house. For example, who doesn't have a ton of corrugated boxes from all the deliveries we've all been getting these days? There are so many crafty things that you can do with the cardboard.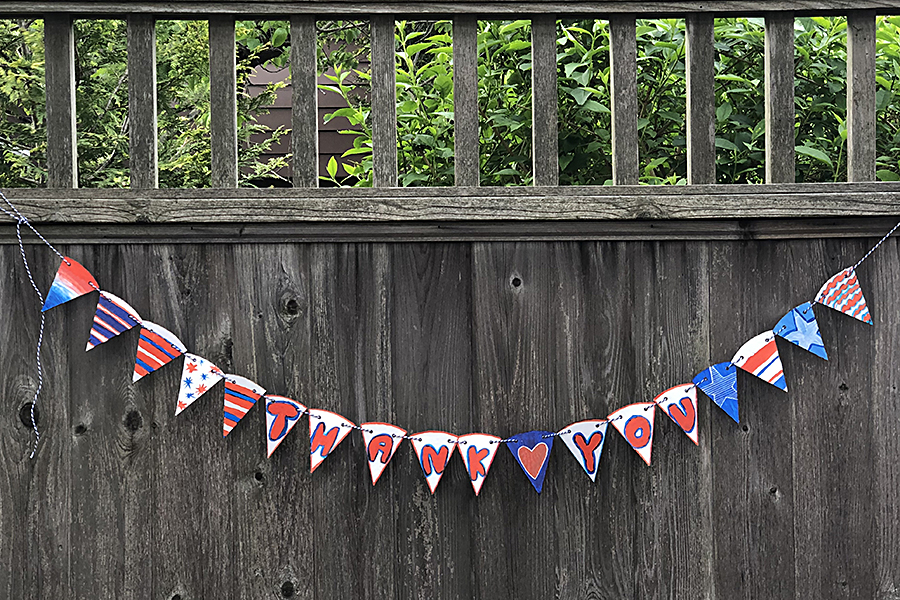 Like this garland for example!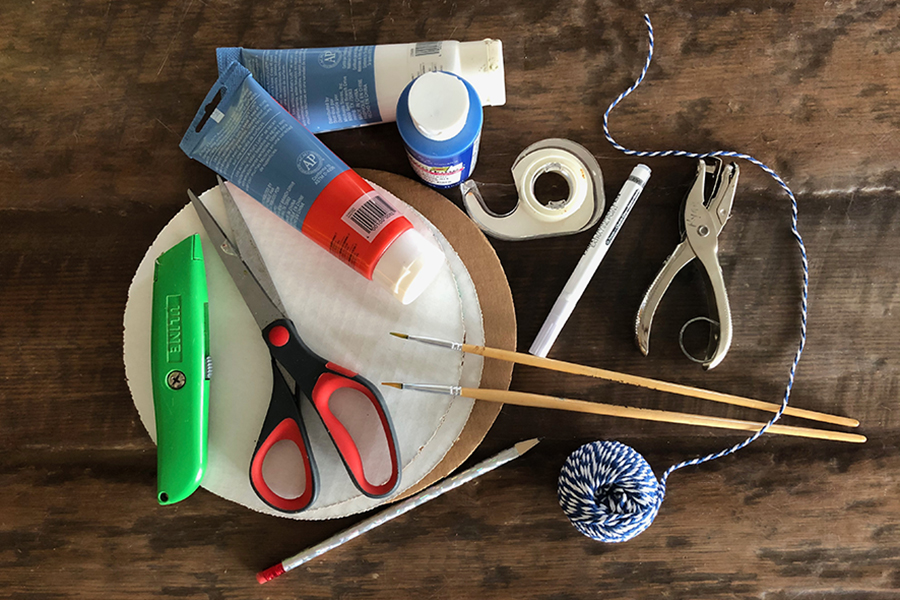 In addition to the cardboard, you'll need paint or markers, string or ribbon, a hole puncher, and scissors or straight edge cutter.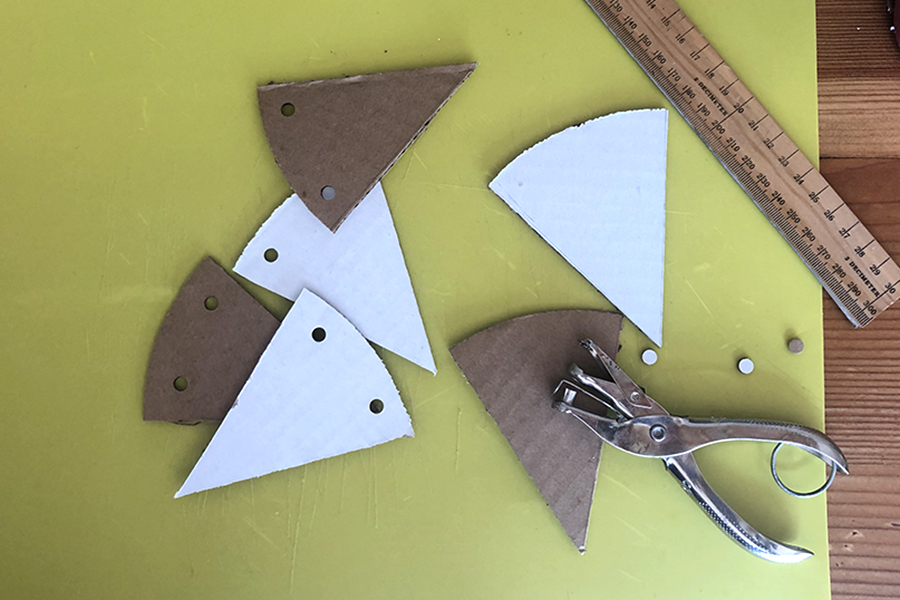 You can make the garland any size that you choose. I decided to do 4" triangles.
This garland is going to decorate my backyard this Memorial Day. Because Memorial Day commemorates the men and women who died while in the military service of their country, and the purpose of Memorial Day is to memorialize the veterans who made the ultimate sacrifice for their country, I thought a simple message of thanks would be the way to go.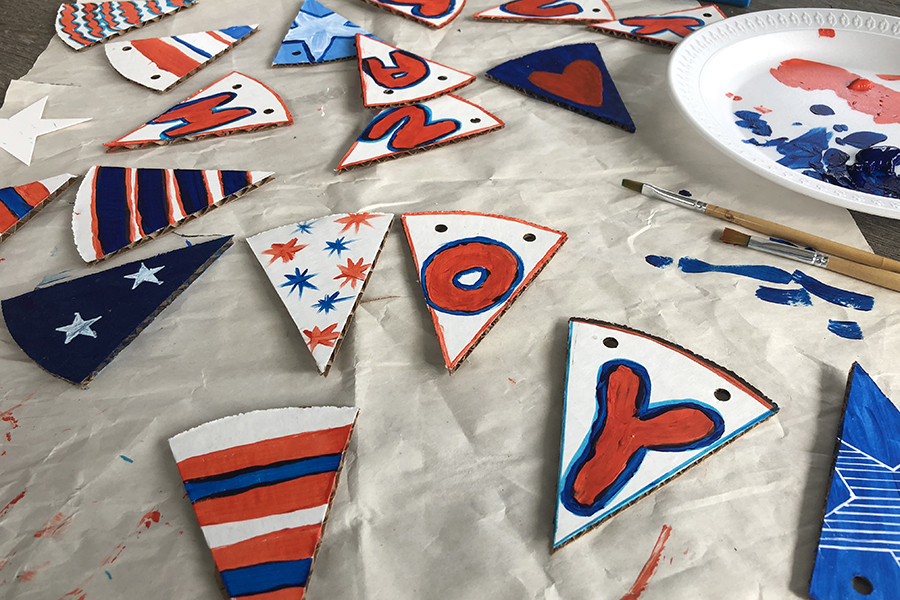 I cut out enough triangles to spell out Thank You and to add additional triangles decorated in patriotic colors to complete the garland.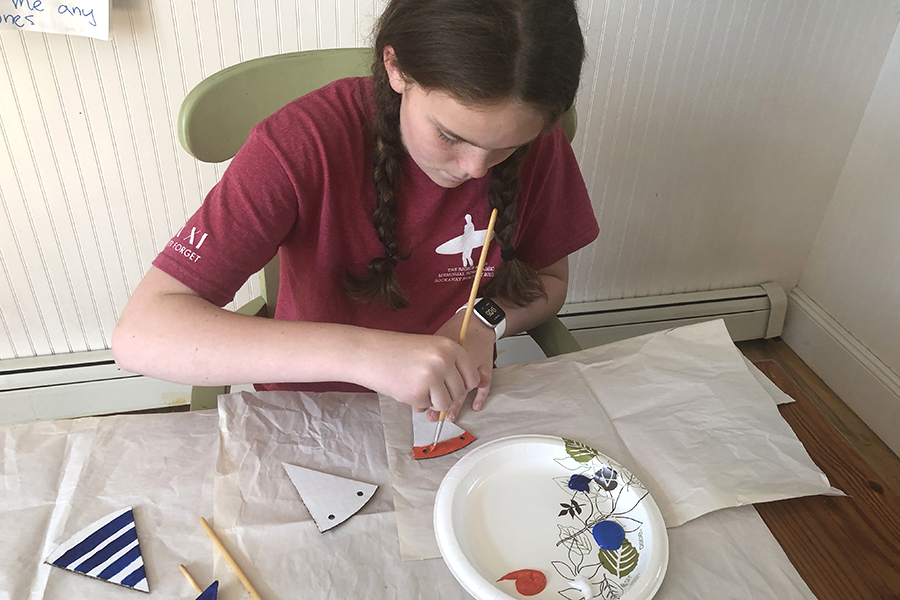 This is a great project for kids. Let them use their imagination to decorate the individual triangles. There is no right or wrong here.
It's also fun to do together. And I like that it can be worked on in stages. Whenever you have the time or feel like chilling out just sit down and paint a few designs!
Once you have all the triangles done and you have punched two holes at the top of each one, you simply lace a string (twine, ribbon, jute, etc.) through each one.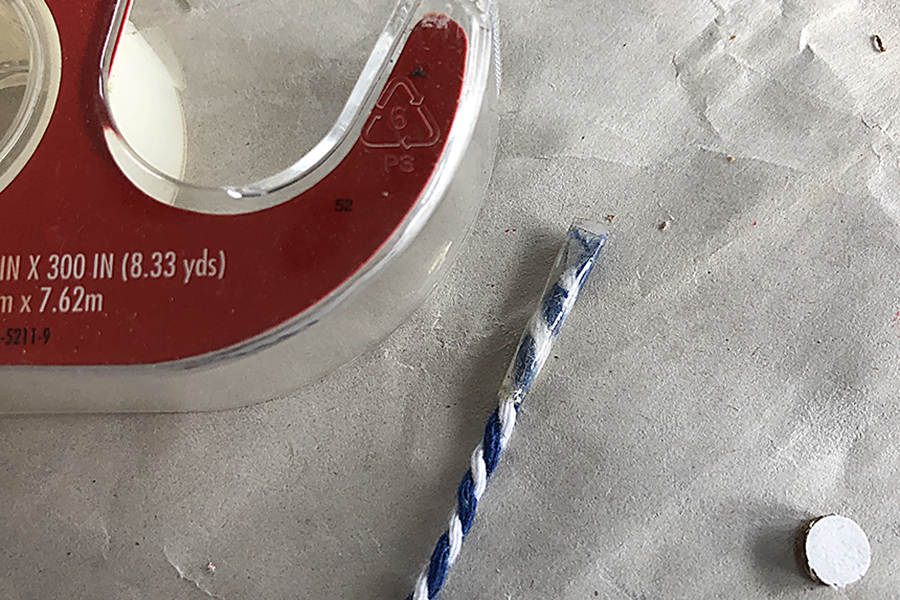 I found it helpful to wrap the end of my string with a piece of scotch tape. It made it easier to thread through the holes. I also laid out all the triangles, on the table, in the order that they should go in before starting to connect them to create the finished garland.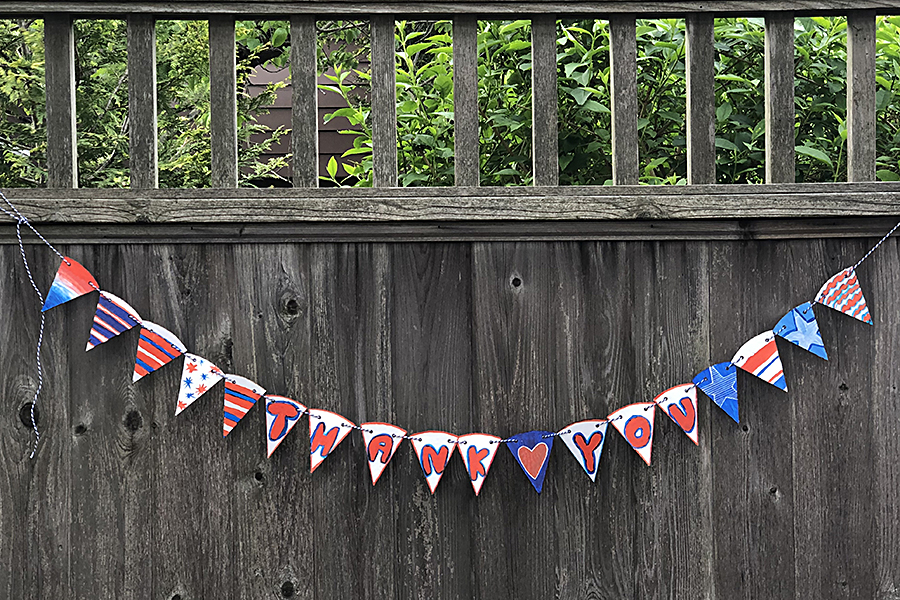 I am thrilled with the way it turned out and how easy it was to do!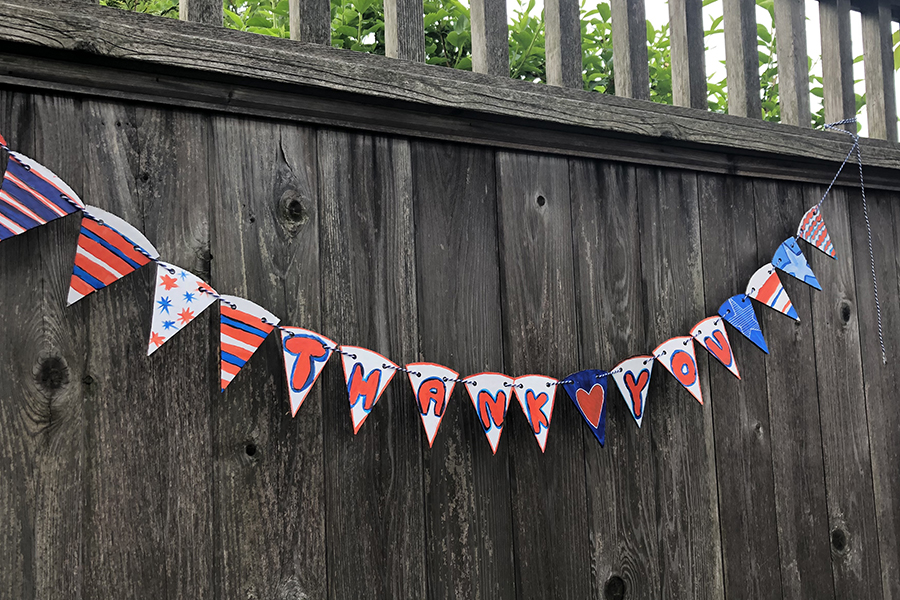 And the fact that it creates a second life for all this cardboard makes me very happy. I'll be doing these garlands for birthdays, 4th of July, anniversaries, etc.!!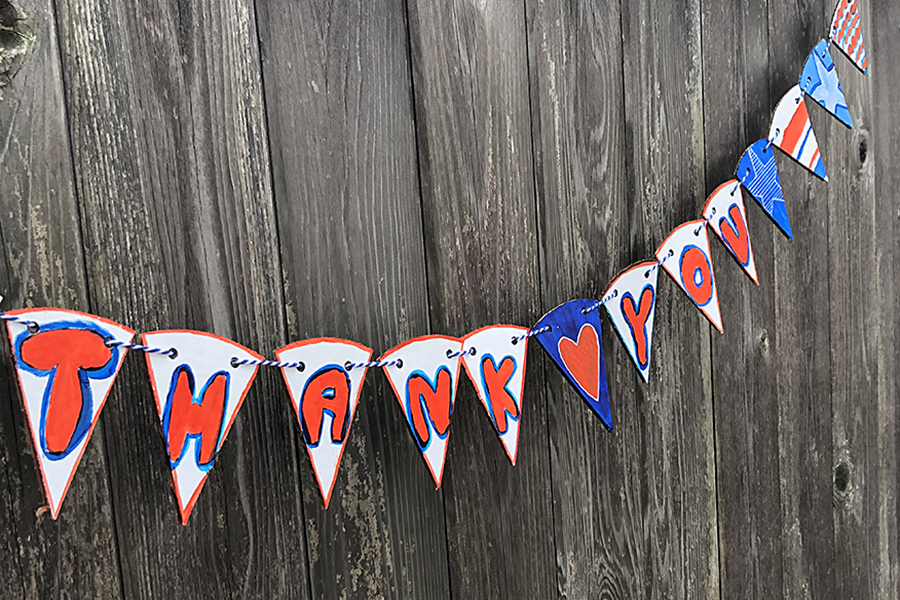 Take a little time this Memorial Day to reach out to a veteran or a family of a vet with a simple Thank You for your service.