The hottest plant in home décor by far is the succulent I have a bit of an obsession with them (that's a whole other story, and some day I'll tell you about it!), but right now I want to show you a few easy ways to use a succulent garden to make DIY succulent craft specifically for your mom.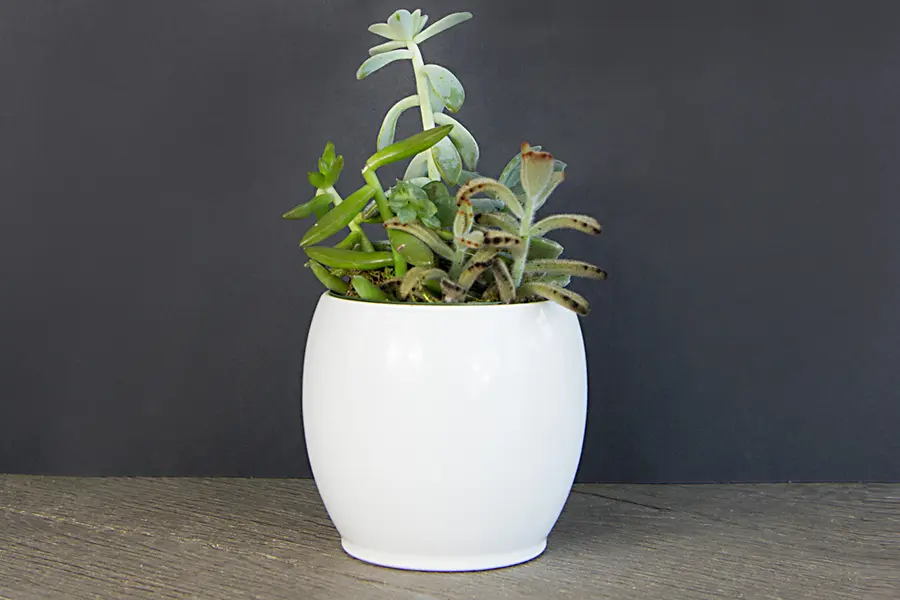 Start with a pre-made succulent garden in a clean, simple container.  The succulent garden is perfect for this project.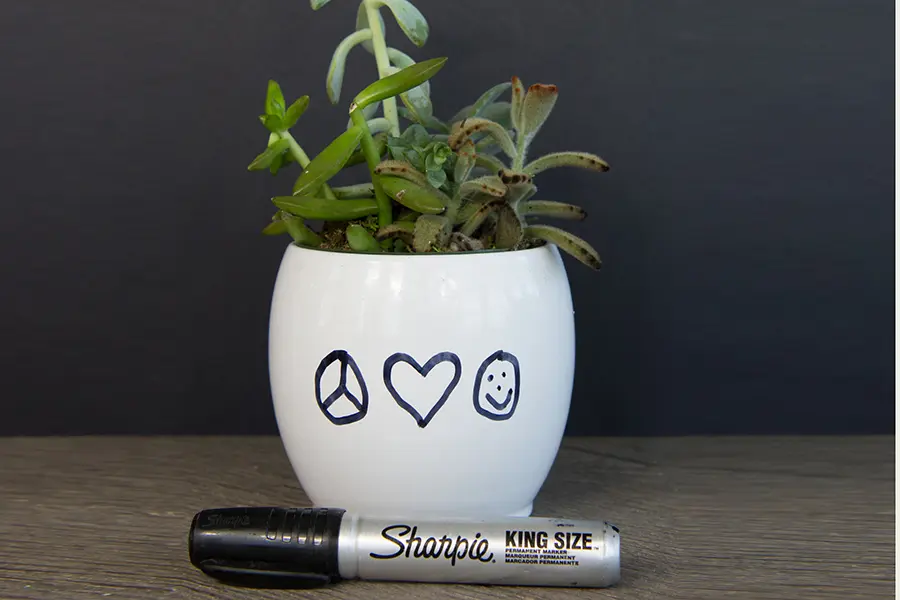 For a gift from a young child, you can go as simple as having them write a special message for mom directly on the container. I worked with my granddaughter, Juliette, on this project and let her do her thing. "Peace, Love, and Happiness" has been our special thing since she was very little!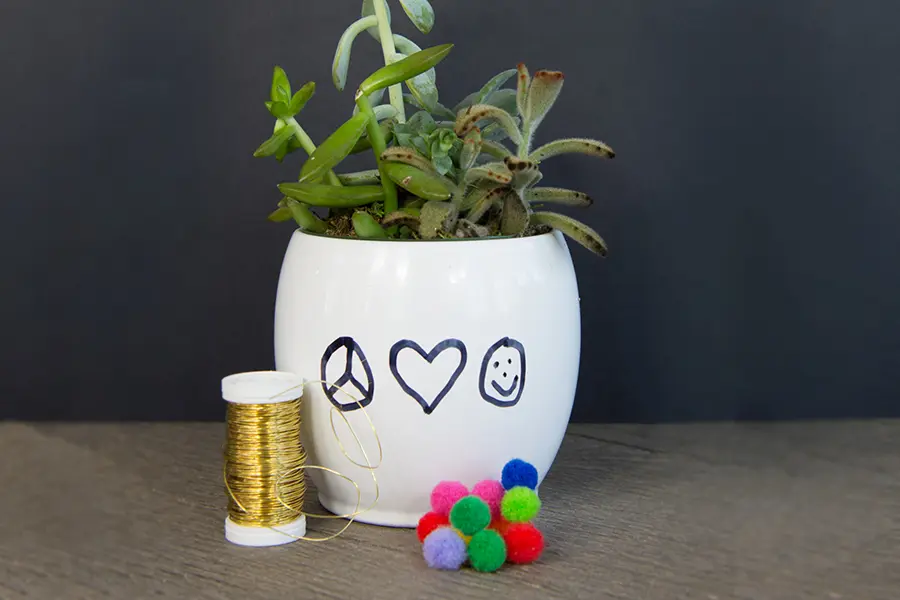 But she wasn't done there. We have done a few projects together with pom-poms. They are such fun and make any project pop.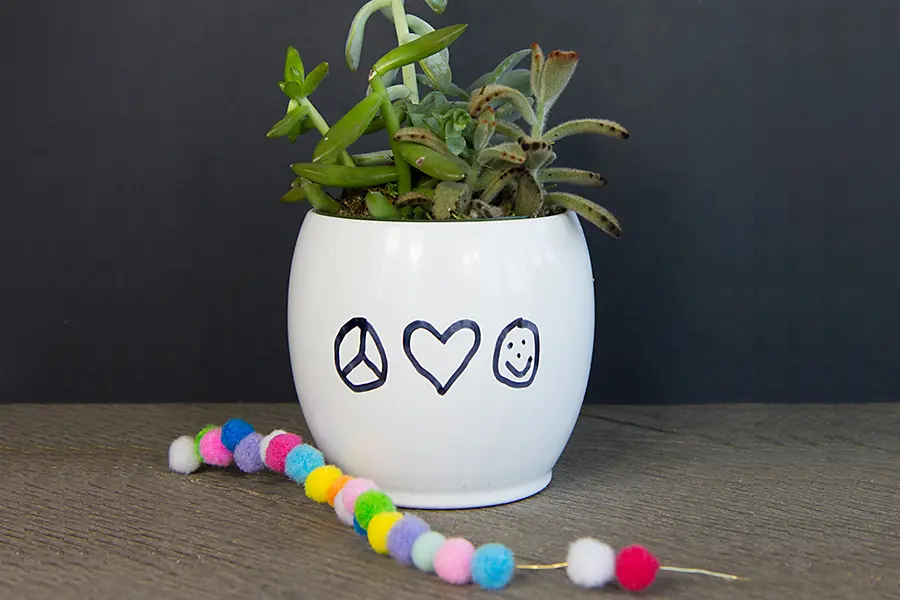 Instead of gluing, she used a thin gold wire, cut to size to be able to wrap around the container, and threaded the pom-poms, alternating the colors.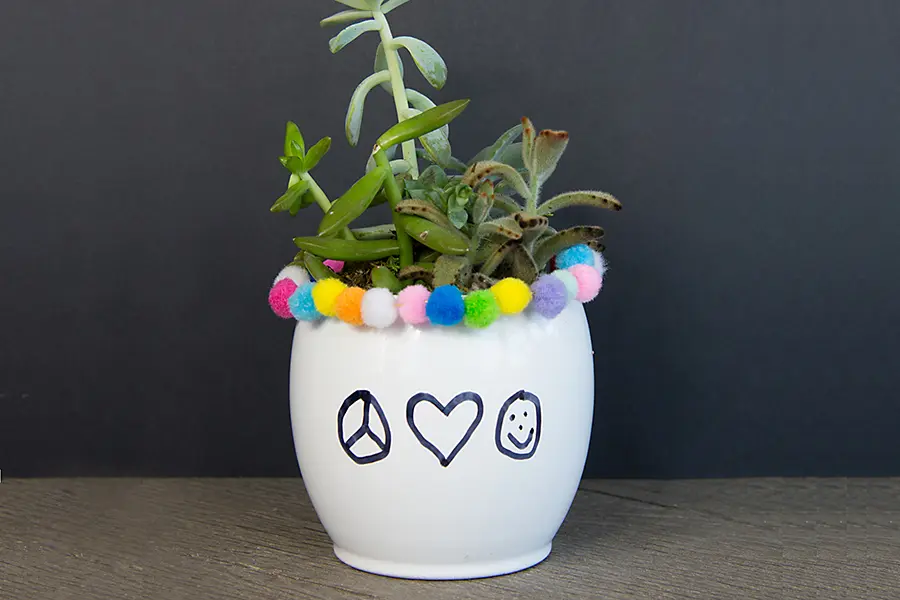 Doesn't it look adorable? Perfect for a desk or bedside table!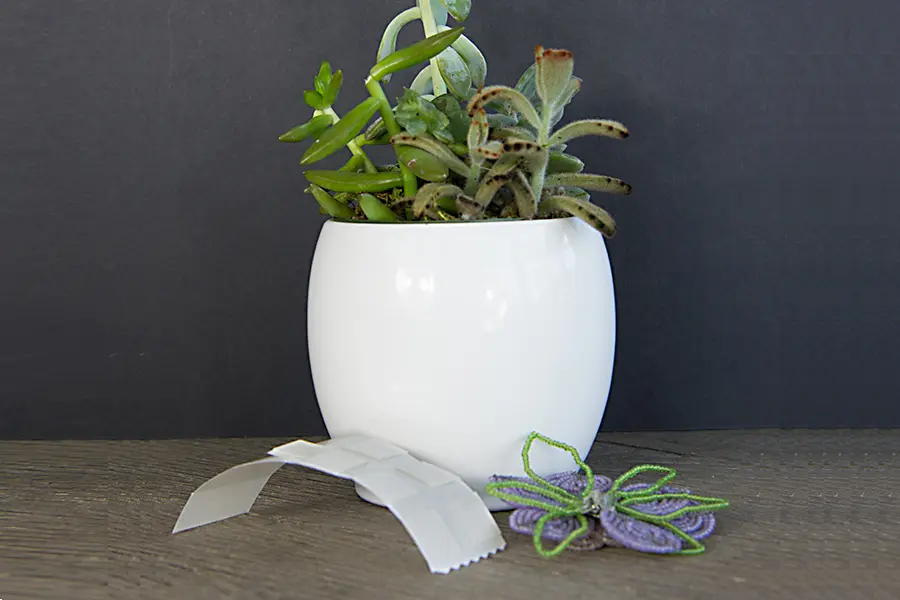 Another way to make this succulent garden one of a kind is to add an embellishment. I have a collection of vintage beaded flowers that I picked up years ago. I've been using them to add that special touch to many DIY projects ever since.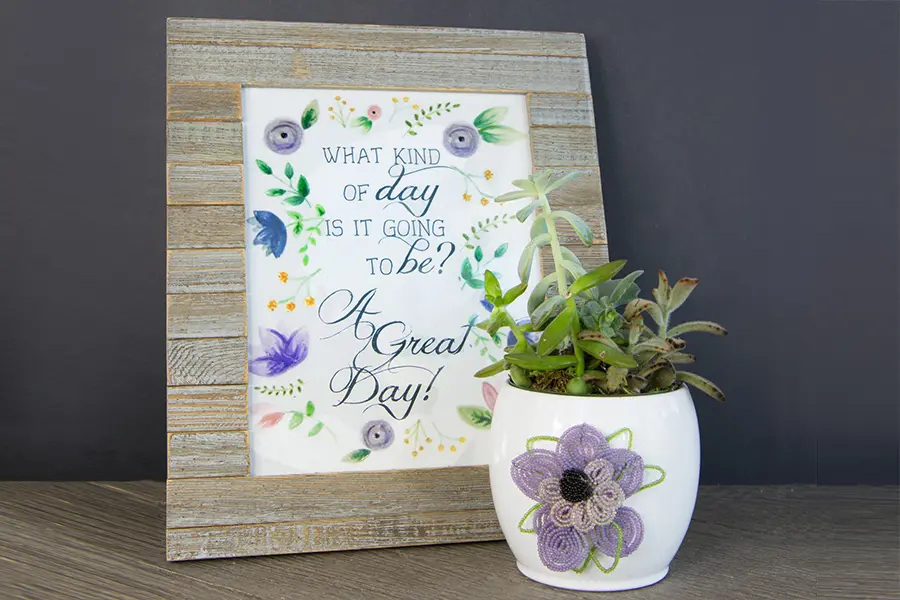 This one couldn't be easier to do. Using your adhesive of choice, attach the embellishment directly to the container. I used U-Glue Dashes by Oasis.
I love how the vintage beaded flower changes the look of the modern container. I especially like the way the succulent garden works so well with a previous Mother's Day gift that I cherish dearly!
I've been asking my kids every day for the last 30 or so years, "What kind of day is it going to be? A great day!"  My daughter Meggie had it made into a hand-painted, framed piece of art!