You don't have to choose just one! Make a stunning statement by filling up a traditional English gathering basket with an array of seasonal veggies on one side, and an exquisite profusion of autumn blooms on the other.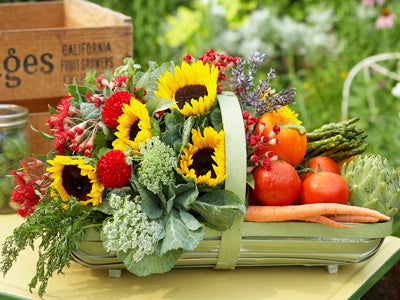 Simply place floral foam in a plastic dish or liner on one side to create your floral arrangement. On the other side, layer bunches of vibrant vegetables. You can actually keep the display in your kitchen and take from the basket, as you need.
Another great idea is to use one side of the basket for crudités and dip. Just have fun with it!!