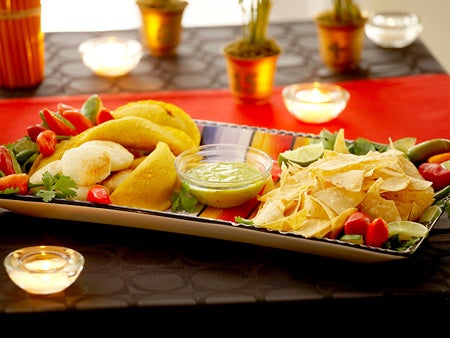 A bright tray of Columbian and Mexican foods in a splashes of various colors:
Arepas
Electric Chimichurri Sauce
Empanadas Paisas
Tortilla chips
All of these are fun finger foods. Garnish with fresh cilantro, peppers and sliced limes. You can get all of these recipes from www.food.com or pick up from a local take out place.