Canisters with herbs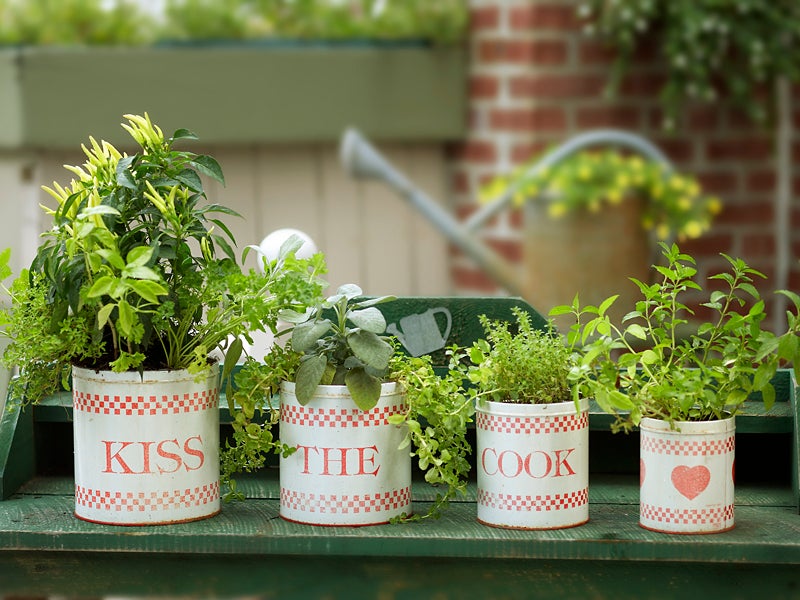 I had been using this set of vintage kitchen canisters for a while. Then I saw another set of the same canisters at one of my favorite haunts, Barntique Village in Moriches, New York. I couldn't resist buying them; they were only $5.00!
Once I brought the canisters home, I quickly found the perfect place for them. In the canisters I planted a variety of fresh herbs and kept them on a potting bench out on my back deck. It was so nice to have the different herbs right in my backyard. I was able to add some interesting new flavors to my old recipes. Not to mention they looked great out there too!