Tabletop tips for tulip decorations
Sometimes inspiration starts with just a sprinkle of an idea, or some beautiful linens, or heirloom china. Sometimes it's the season or the special occasion. For me, more often than not, it starts with the flowers…in this case, tulips! My tulips are so bright, fresh, and colorful, you can almost hear them say "Look at me!" so I kept everything else neutral and organic.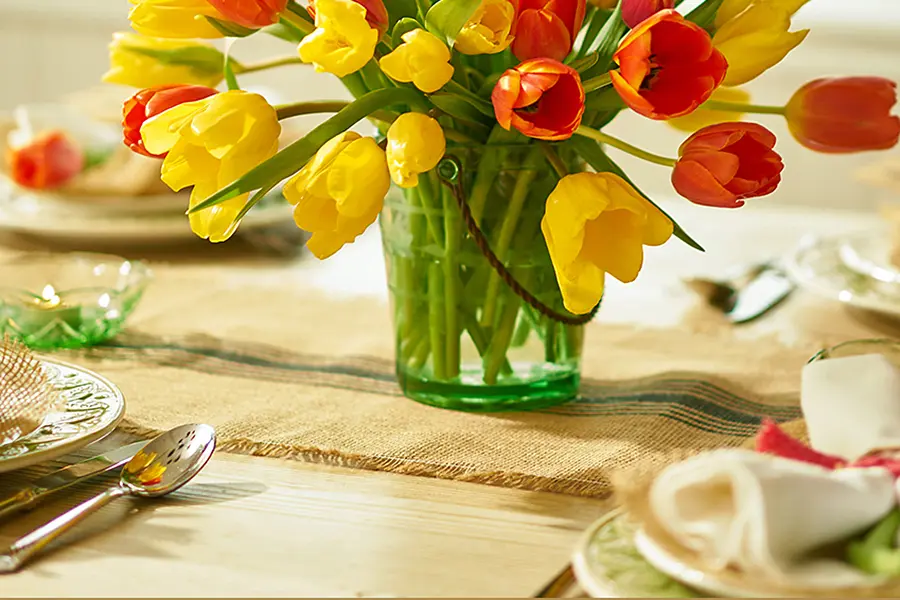 Using a burlap table runner instead of a full tablecloth keeps most of the warm wood of the farm table exposed, adding to the rustic feel.
Mix & match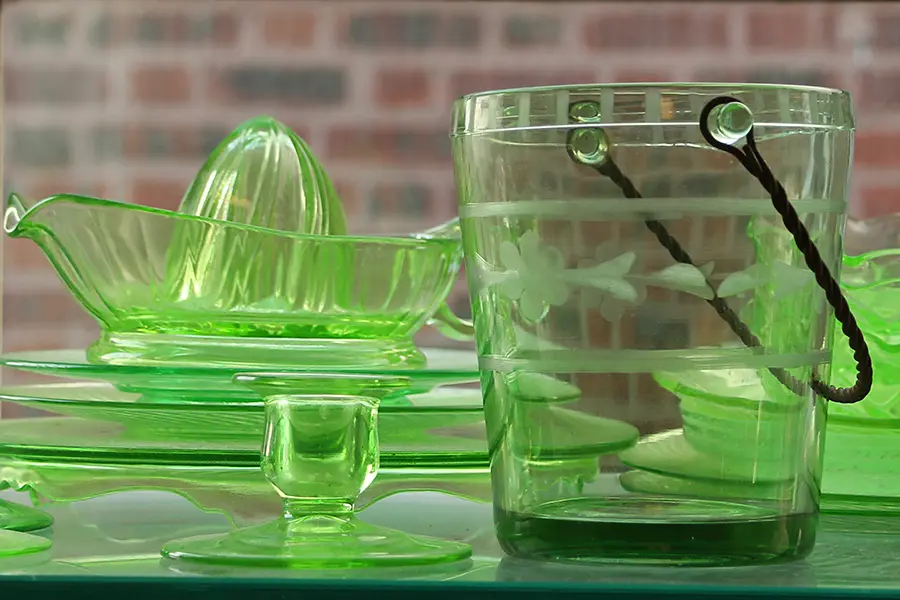 I have so many pieces that I have collected over the years, and I use them all the time in different ways. Green Depression glass has just the right amount of color — it's there but in a soft, gentle way.
Save the scraps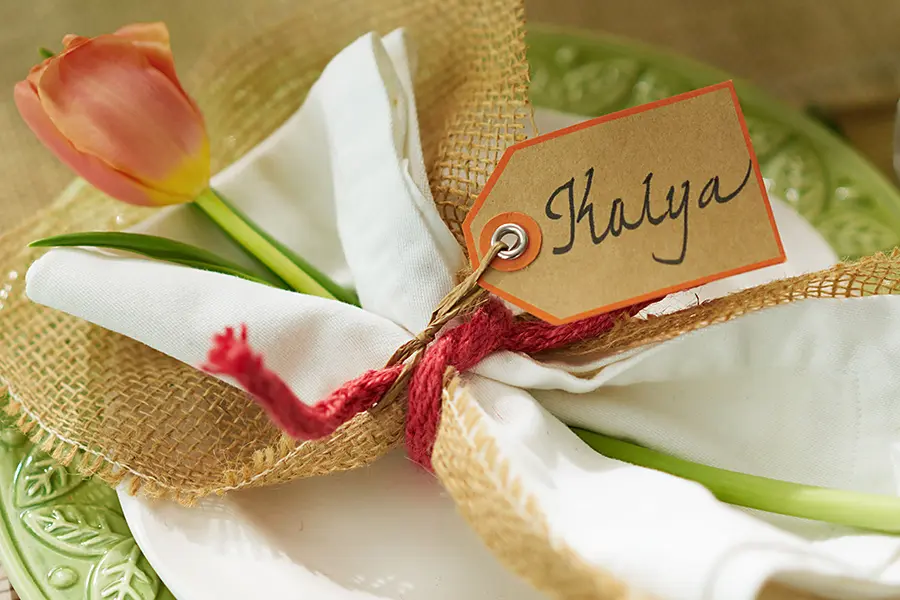 Small scraps of burlap from a previous project provided just the right touch for these tulip decorations, cradling the crisp white cotton napkin.
Wired ribbon is so easy to use. Just a small piece is all that's needed to "tie it all together" for each place setting.