Three trees, three different materials, three different stories. What's your story?
Tabletop tree No. 1: Tie a yellow ribbon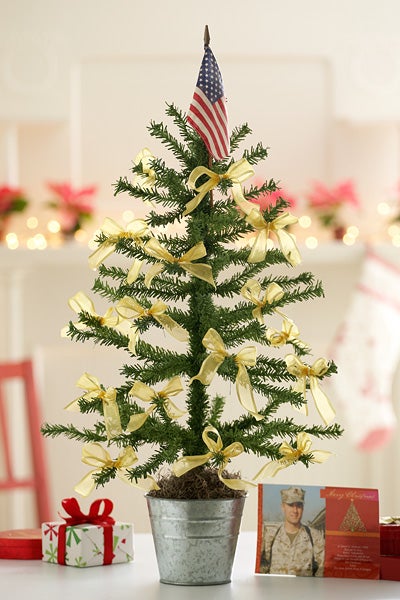 A small way to keep the troops in our hearts and minds throughout the holiday season is to decorate a tabletop tree with yellow ribbons and top it off with an American flag. This one is a faux. It's what I like to call a "Charlie Brown" tree.
Tabletop tree No. 2: Roses and elegance
Add to a holiday cocktail party by placing a fresh cut tree into a silver ice bucket and dressing it with lush velvety red roses and delicate baby's breath. The fragrant combination of roses and fresh evergreens is truly intoxicating!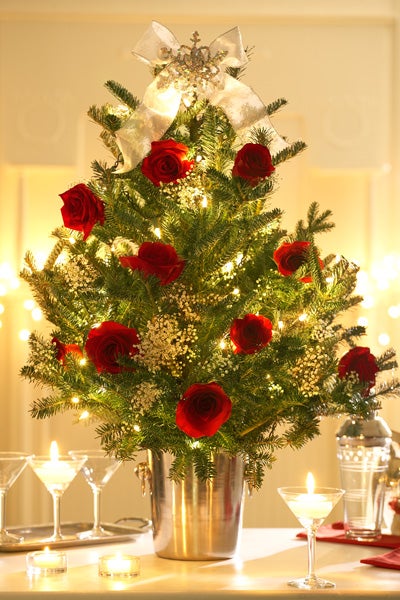 You can create the same effect by decorating the tree with just sprigs of baby's breath. It will look like fresh fallen snow!
Tabletop tree No. 3: On the first day of Christmas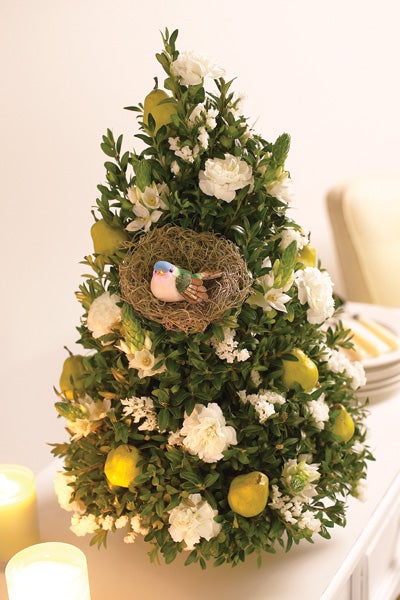 A partridge in a pear tree is a classic symbol from a traditional holiday song. Create this tree by using a base of floral foam and fresh boxwood. By adding fresh white flowers, faux mini pears, and a decorative bird in a nest made from Spanish moss, you will have completed the look.