Impress your guests or wow your hostess with the ultimate 4th of July centerpiece – a fresh flower flag!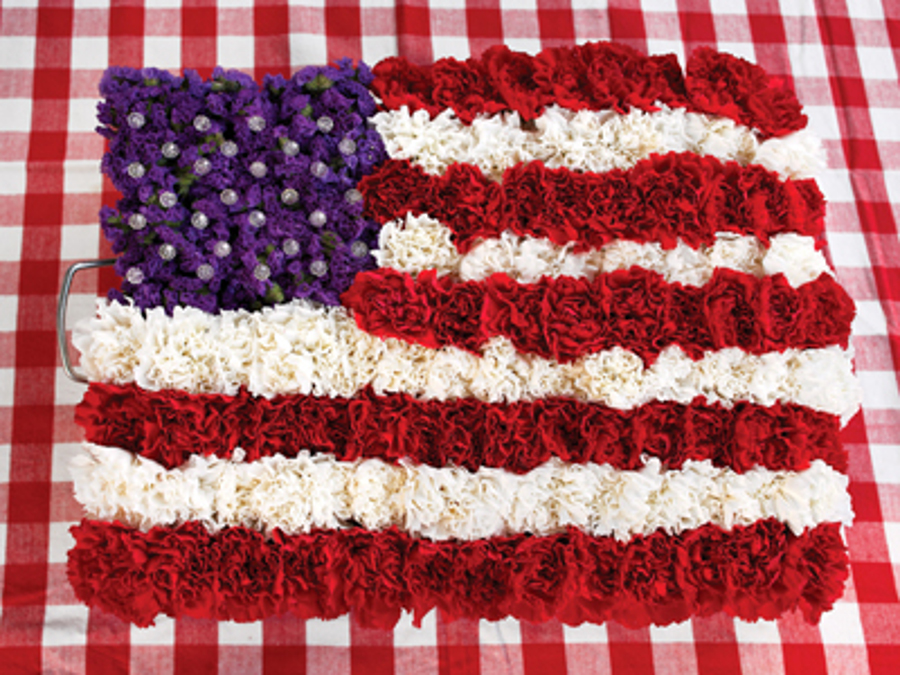 How To Make A Fresh Flower Flag
This flag can be made in many different sizes.
Choose a container that has a lip of at least one inch all around. Line the container with floral foam, cutting the foam to fit. Tape the foam into the tray using clear waterproof tape. If you plan to only use your floral flag as a flat centerpiece then taping isn't necessary. Soak the floral foam thoroughly using regular tap water before inserting flowers.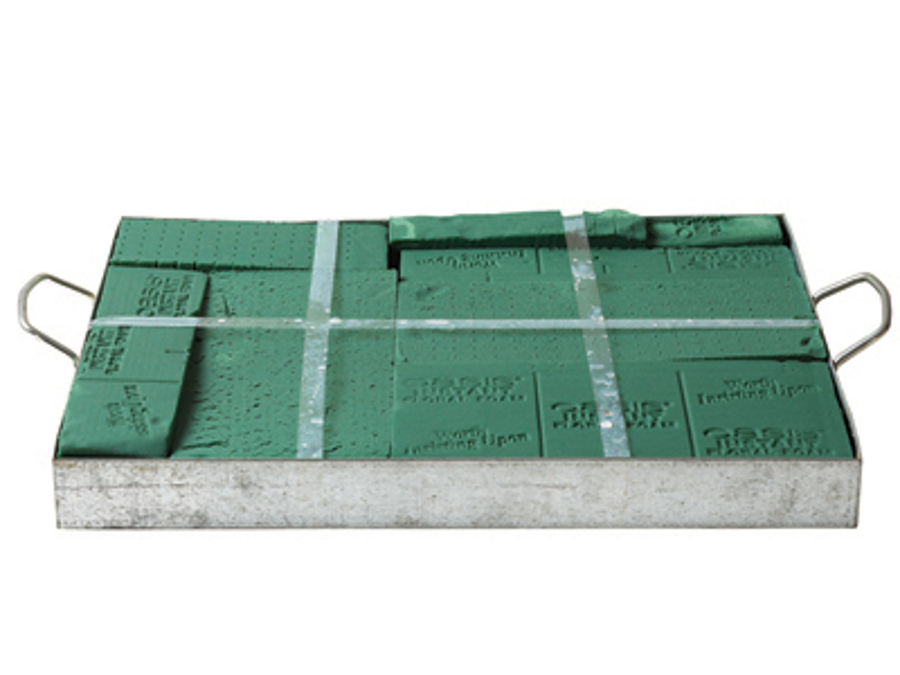 I used red and white standard carnations and blue statice. Other options would be white poms, mini carnations, or roses. To fill the galvanized tray that I chose, it required:
3 dozen white carnation
4 dozen red carnations
10 stems blue statice
I used clear crystal bouquet jewels to create the stars.
Creating the flag:
Cut the stems of your flowers slightly shorter than the height of the lip of your tray.
Use a knife to mark off the area in the foam that will be the blue area of the flag.
Fill in the marked area with your blue statice.
Starting with the top row, place your red flowers into the floral foam. Be sure to insert the cut stems directly into the floral foam with the flower straight up.
Alternate rows of red and white flowers, ending with a red row.
Your floral flag is now ready to display. Add water on a daily basis and your flag will stay fresh for at least a week!
God Bless the USA!