Here are a few basic tips and ideas for creating your own wreaths either as a gift to yourself or for a friend.
Transformed Bargain Wreaths
Keep your eyes open for bargains with possibilities. I always check out the clearance section at various stores for items that can easily be transformed with a few fresh flowers or greens. I purchased this grapevine wreath with silk ivy for $5.00. In order to create a simple fresh holiday wreath, all I had to do was add a few sprigs of white pine, pinecones, and a green grosgrain ribbon. You can use almost any variety of evergreens. Simply insert individual sprigs between the grapevine branches and attach the pinecones and ribbon with wire or hot glue.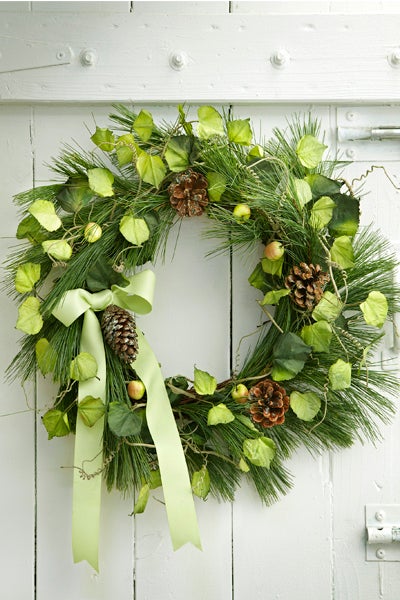 Ornament Wreath
I adore this colorful bottlebrush wreath with the shiny ornaments and use it in different rooms and in different ways each year. This year I added tiny sprigs of balsam to the outer rim of the wreath by inserting them directly into the bottlebrush base. It not only gives it a totally new look, but also brings the refreshing scent of fresh evergreens into the room.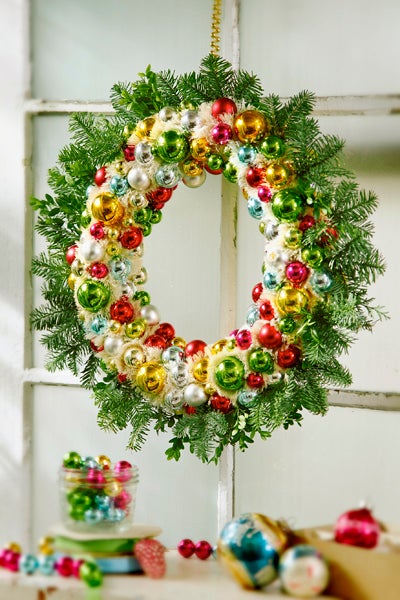 Multiply The Merry
If one wreath looks good, doesn't it follow that three wreaths will look even better! I love this Fruit and Pinecone Wreath from 1-800-FLOWERS.COM. This 24 inch wreath is now 50% off!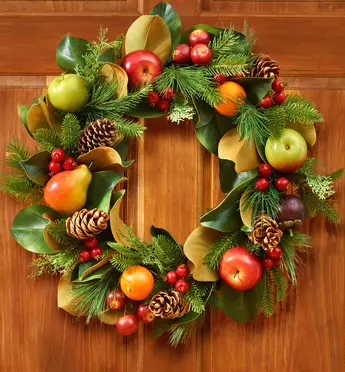 Christmas in Bali
This is how I imagine Christmas in Bali might look. Create you own little piece of Bali and go there when the stress and pressure of everything that you "have to do" starts to build up. Light a little candle, burn some incense, and be still. OK – now back to reality!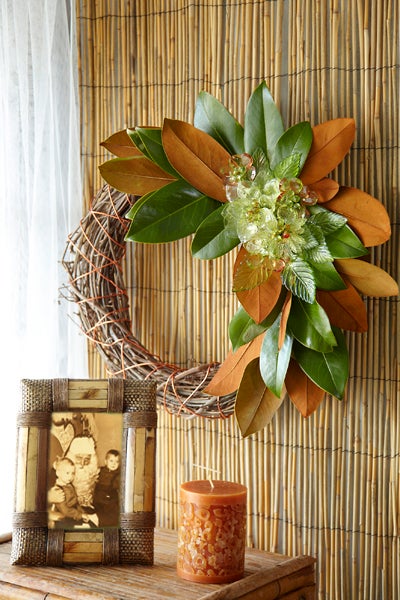 Did you know that the decorative value of a wreath is believed to have been derived from an ancient tradition? In the way that we use house numbers today, wreaths featuring different floral arrangements were used to identify different families and houses. This inspired me to create a few fresh arrangements for friends of mine to hang on their front door. Check back and see how I interpreted some of their professions and hobbies.