And speaking of flowers in pitchers, have you seen the new 1-800-FLOWERS.COM commercial featuring the Make Lemonade in a Pitcher arrangement?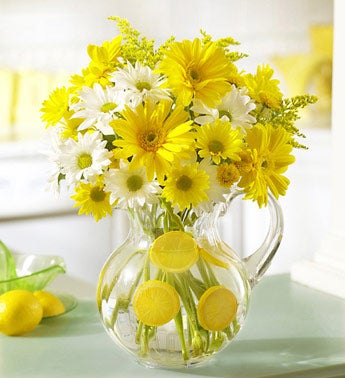 I love this product. It's a bouquet of white and yellow daisies in a clear pitcher with floating lemon slices. It's a fresh feel-good bouquet, which you can definitely see in the commercial. Flowers are a very simple and easy way to make someone feel better. Whether your problem is a Frank Lemon or a baby yellin', flowers will bring a smile to your face.
Click here to see a few other beautiful bouquets in pitchers from 1-800-FLOWERS.COM!