Nicole from Momtrends: You've Been Spotted! Momtrends is perfect for any Red Carpet Mom. Momtrends is a great blog dedicated to helping all moms find what's trendy and cool. Today's vintage idea is in honor of Momtrends.
Flowers and Vintage Handbags
A great way to add a touch of personal style to your look is by using vintage accessories. They are as unique as every mom and will set you apart. I have a great collection of handbags that I love to use when I need that little something to complete my look. I have also found that vintage handbags make great vessels for flowers, as you can see here. Wouldn't they make the best centerpieces for a celebration in honor of your Red Carpet Mom?! Although a vintage bag is a great gift on its own, this will make it even better. Use the personality of the bag to inspire your floral creation and it will be a gift within a gift!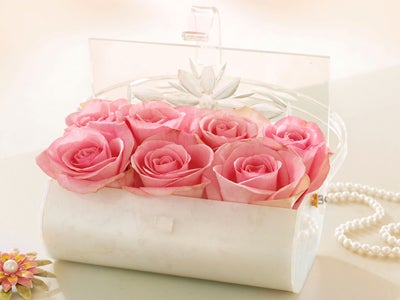 To learn more about how you can spot a Red Carpet Mom visit: www.spotamom.com