Turn Vacation Souvenirs Into Home Decor
Part of the fun of traveling and visiting new places is sampling the local foods and beverages. In California I enjoyed locally brewed beers and home grown wines. I enjoyed the artwork on the various labels as much as I enjoyed what was inside of them! I kept a few samples and brought them home with me to enjoy and to keep my vacation memories alive.
To stay true to their California roots I popped a few stems of California grown seasonal flowers and placed botanicals into the bottles. I lined my new floral arrangements up on the windowsill right over my kitchen sink. They certainly made doing dishes a nicer experience!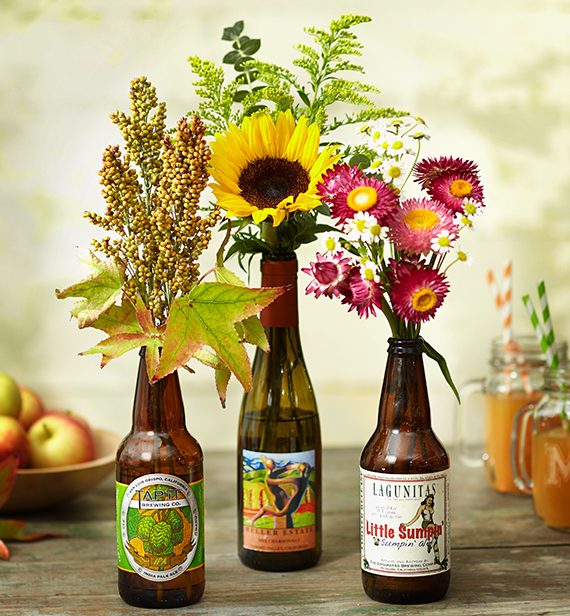 California Grown Flowers