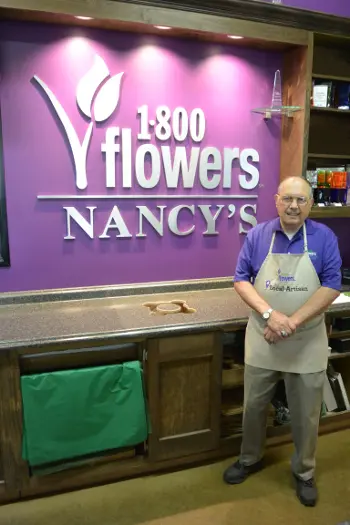 How did you get into the flower business and what do you love best about being a florist?
Growing up, I had a great interest in art and music. I attended the Stockbridge School of Agriculture, completing a two-year course featuring floral design and horticulture. After graduating with an associate's degree, I was immediately hired at a large florist shop and enjoyed designing.
What are your favorite flowers?
Snapdragons, alstroemeria and Hawaiian tropicals – anthuriums & ginger
Can you tell us a little bit about Gresham / what is your favorite thing about living there?
Gresham has a population of approximately 105,000 and is the fourth largest city in Oregon. Despite its size, it has many small town features that locals enjoy such as the Teddy Bear parade, art shows, car shows and music in the park. Gresham has a very active Chamber of Commerce and many shopping opportunities, limiting the need to go out of town to shop. The weather is very favorable—we may have occasional rain, but we don't have to shovel it!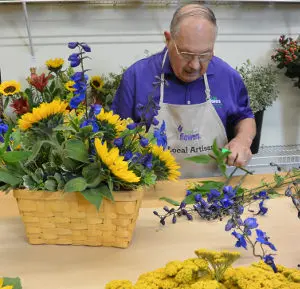 What has been the most rewarding experience during your florist tenure?
The most rewarding experience was watching my small business grow from nothing into one of the largest shops in the state and gaining a great reputation in the area. I also enjoy helping people both in times of grief and in times of happiness, such as for proms, weddings and holidays. It's the giving part I really like. I also enjoy creating custom floral tributes for funerals and memorials when the customer has a special request that is out of the norm.
What is the weirdest thing you have seen or experienced during your floral career?
Over the last few years, numerous people have placed orders for wedding bouquets as they are on their way to the wedding!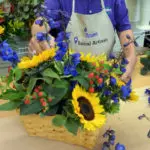 What is your favorite floral occasion?
Christmas! Even though it's a long season making decorations and arrangements, it is very rewarding. I love to spend extra time designing the window displays.
What inspired you to design your local exclusive arrangements?
My inspiration comes from God's guidance, the love of flowers and putting certain floral combinations together.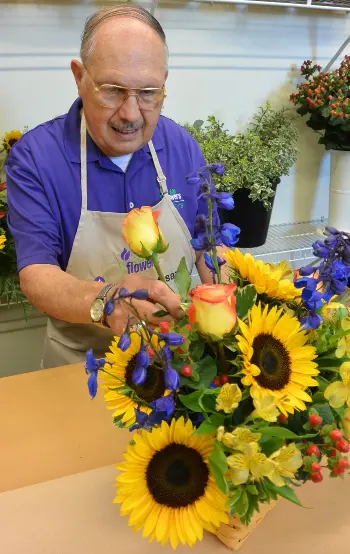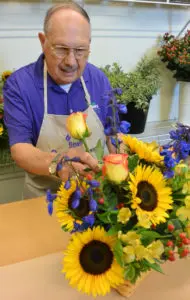 What do you love most about your local community?
I love that Gresham is in the middle of everything! It is just a short drive east to Mt. Hood for year-round skiing, or west for an enjoyable drive to the Oregon coast. There are also numerous art galleries, shows & concerts.
What are some "Fun Facts" that your customers don't know about you?
I have been a church musician practically all of my life, and I'm still an organist at two churches. I enjoy spending time at the gym working out, as well as in my woodshop creating cedar planters that we use for our patio planters.
What makes you smile?
My grandchildren!