How did you get into the flower business and what do you love best about being a florist?
My first experience in the flower business was in the mass market industry, where I found I had a desire to create my own designs. I attended floral demonstrations and read industry magazines and books to help further my knowledge. This "self taught" approach helped me form my own unique style. Friends and family were soon asking me to help them with special occasions, mainly wedding flowers. By word of mouth, I had my own following and a small side wedding business. It became challenging, juggling my full time job along with wedding work on the weekends. It was clear to me that my passion was with flower designing. I needed to make a decision: go with my heart or stay with the security of a large corporation. I took the leap and bought my own flower shop in 1994.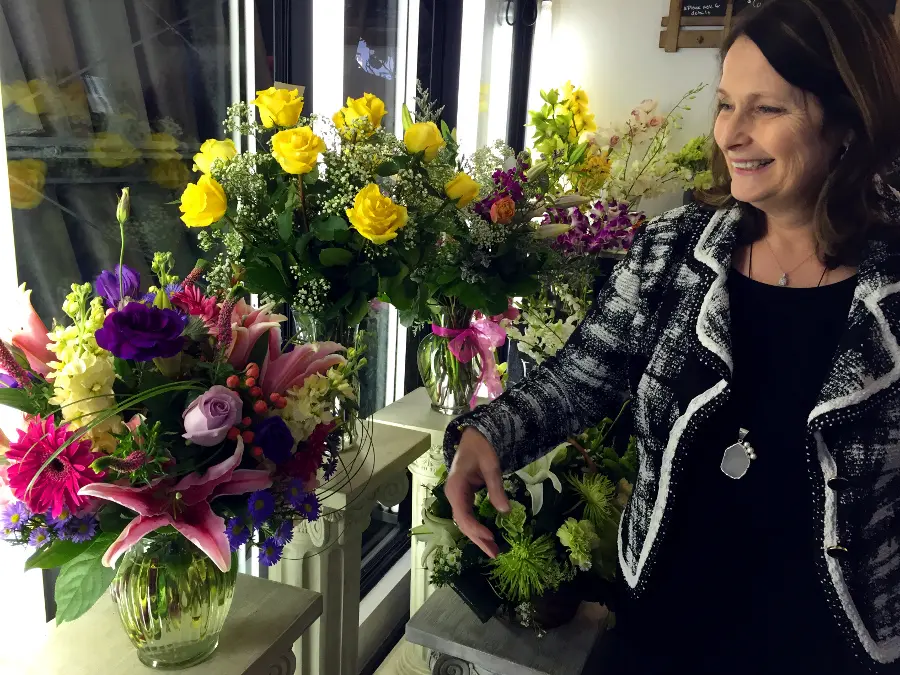 What are your favorite flowers?
Peonies are my favorite. They are timeless and elegant. But I really love all flowers. They are each unique and special in their own way. They all make me happy!
Can you tell us a little bit about Fairfax, VA?
It's a wonderful place to raise a family with a tight knit community.
What is your favorite thing about living there?
There is a lot of opportunity to go out and get into nature, and tons of local amenities. It's a great place to live, especially for families. The education system is top notch, and has some of the top rated schools in the nation. Plus, we're right outside of DC!
What has been the most rewarding experience during your florist tenure?
Creating a vibrant business that helps employees grow and prosper.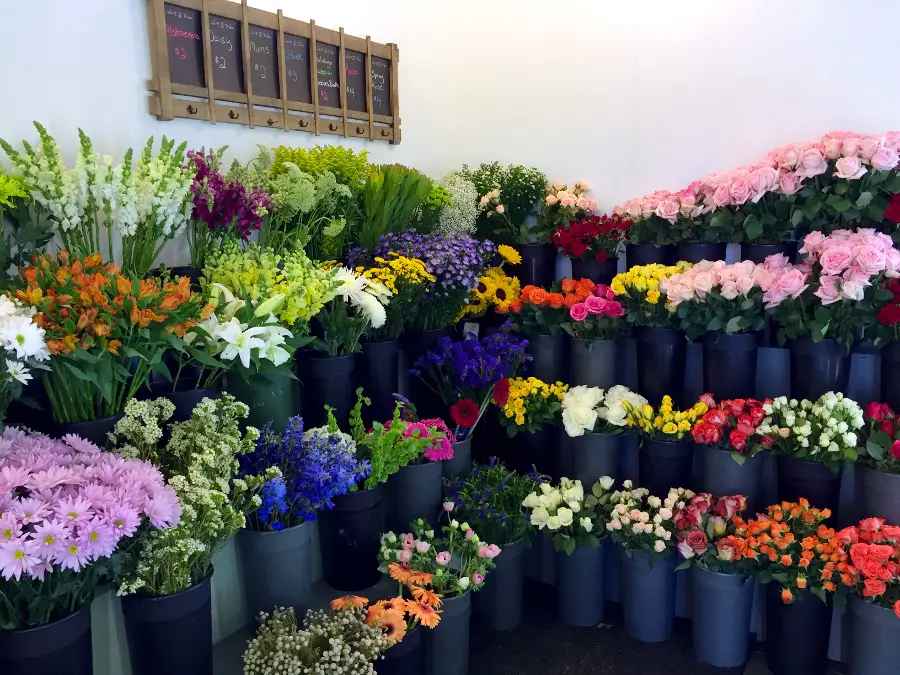 What is the weirdest thing you have seen or experienced during your floral career?
One year during Valentine's we had several hundred orders "lost" in the computer system. We eventually had our computer technician retrieve the orders. It was pretty upsetting and scary. Business was shut down until the issue was resolved. Another year, the flower delivery truck was lost with all our Mother's Day flowers on it, and we had to resource all our flowers right in the middle of holiday production.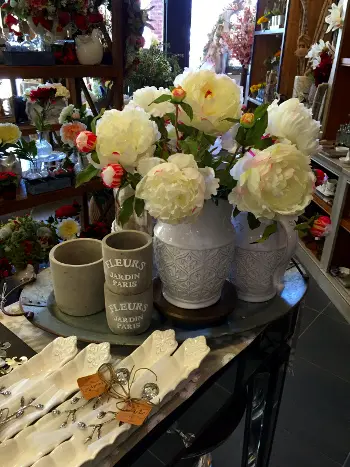 What is your favorite floral occasion?
Christmas! Everyone is so happy and cheerful.
What inspired you to design your Local Artisan arrangements?
My design, "Diamonds and Pearls", was created because I wanted to give a modern twist to our most popular flower, the red rose. I wanted to take a classic arrangement and give it some flair, with accents of diamonds in the center of the roses, and pearls floating in a clear vase adorned with a band of diamonds.
My favorite arrangement would have to be the "Sunset Passion". I designed it as a beautiful, affordable everyday arrangement with a touch of modern flair. The colors were inspired by our beautiful sunsets here in Virginia. I just love the way the colors blend and complement each other.
What do you love most about your local community?
Our loyal, long-time customers who continue to support our local business.
What are some "Fun Facts" that your customers don't know about you?
I have 5 wonderful children and 7 energetic, adorable grandchildren.
What makes you smile most?
Getting that last delivery out on Valentine's Day and Mother's Day and then heading over to the Outback next door to celebrate with my 2 daughters.