Valentine's Day is right around the corner, and if you're looking to celebrate your love in Dallas this year, you are in luck, because there is TONS to do! From gallery exhibits, to picturesque tea times, and even cabaret shows, the list of romantic things to do in Dallas this Valentine's Day is so diverse that there is something perfect for every couple. "Dallas: Big things happen here" is one of the city's taglines, so make big things happen this Valentine's Day in proper Dallas fashion with these Dallas date ideas straight from a city local.
Take a Mexican Foodie Tour
Much of Texas has great Mexican food, and Dallas is no exception! Walking distance from the famous geometrical feat of architecture that is the Perot Museum of Nature and Science, are three merged but separate Mexican restaurants in three very different styles. Start at the casual, outdoor Taqueria La Ventana with the famous Dallas invention that is the frozen margarita and a light appetizer from the selection of Mexican street foods. Once you've finished, take a right and enter the critically acclaimed Meso Maya led by chef Nico Sanchez for a specialty cocktail, like the avocado margarita, and your choice of the entrees that are absolutely to die for. Wrap things up at El Fenix, the third in the trio, with a traditional Mexican dessert from flan to tres leches. Walk off all that delicious food (and drinks) as you head towards the nearby Klyde Warren Park for a romantic stroll through a beautiful green space in the center of the city.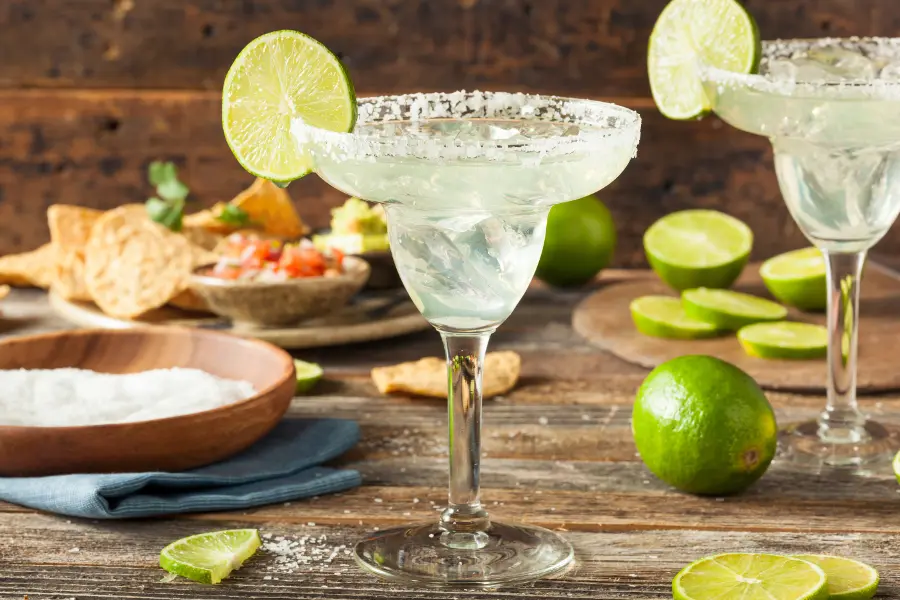 Stroll Along the Flowers at the Dallas Arboretum & Botanical Gardens
Listed one of the top attractions in Dallas, the Dallas Arboretum & Botanical Gardens is the perfect place for a romantic stroll, especially with a lot of fantastic exhibits in place for Valentine's Day. Head out early for a stroll through the daffodils at the scenic Dallas Arboretum. Sit down to lunch in the main garden at Restaurant deGolyer, followed by the arboretum's Friendship Tea in the same location.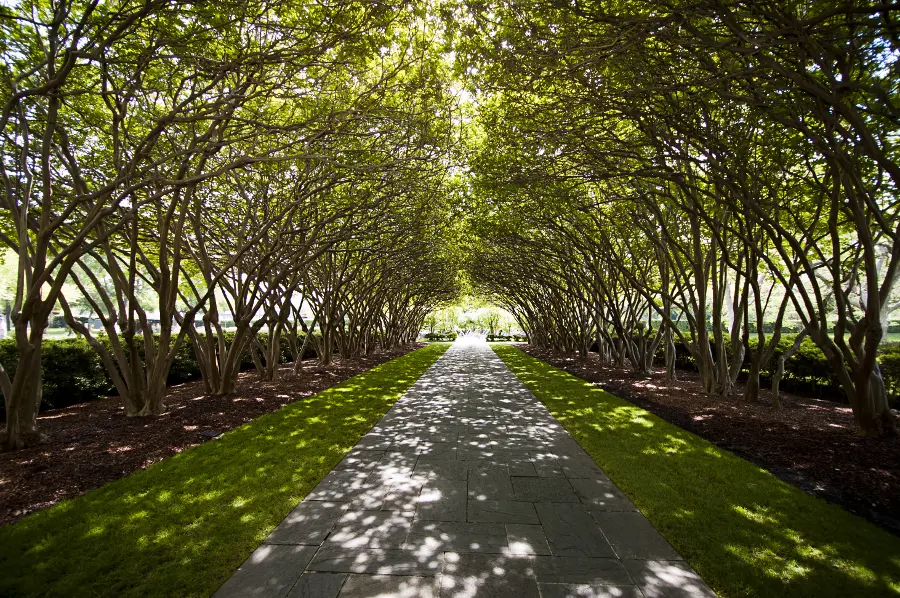 Have a Romantic Sushi Dinner Date
Consider soaking in the zen ambiance while tasting the delicious culinary offerings of Uchi restaurant's Valentine's Day Omakase. On a regular basis, this impressive Japanese restaurant thrives on seasonal ingredients for its fresh and flavorful menu items, and the Valentine's Day Omakase gives you and your special someone the opportunity to enjoy eight courses of Uchi's best offerings. Order a bottle of Sake and you'll have it made.
Plan a Special Shopping Day in Dallas
If you both like to shop (or if you never go with her to shop and it's a treat), every day is a good day for shopping, and Valentine's Day is no exception. Call ahead to schedule an appointment at Zsofia's, a Dallas Design District located lingerie boutique that has been named best in the city by several publications. The owner Zsofia has taken care to make the space beautiful and inviting, you'll feel like you're in Paris; surrounded by classic looking furniture, trays of chocolate truffles, and likely a bottle or two of champagne. More often than not, there's an Audrey Hepburn movie being projected onto a wall near the entrance, and Zsofia is, of course, the embodiment of the welcoming and chic style of the boutique; always careful to take time to get to know her customers and their style in order to pick the perfect something you'll feel good about going home with.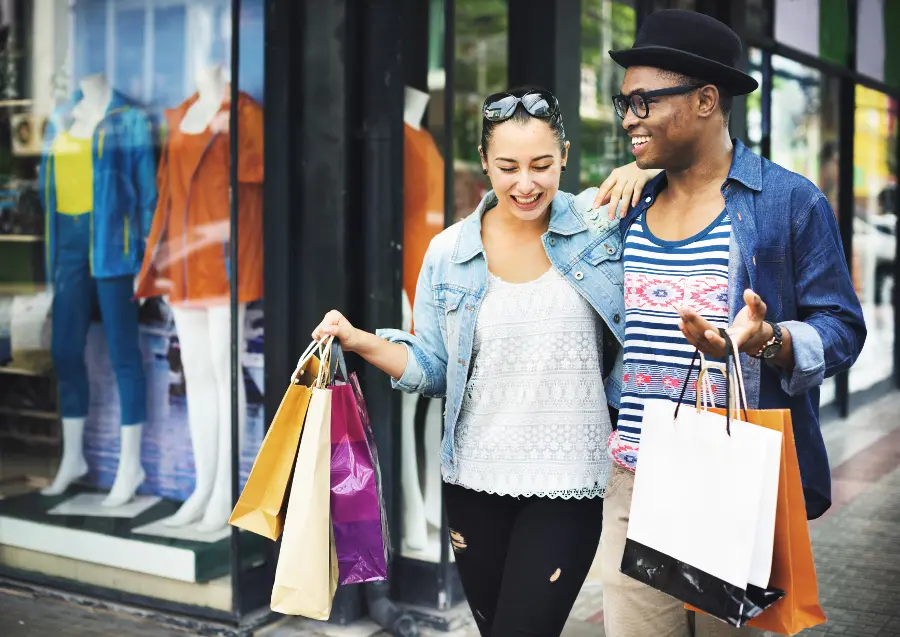 Make Yourselves Tourists
If you're up for a little fresh air and a lot of variety, go for a self-guided tour through Dallas' Deep Ellum neighborhood, making sure to stop into any galleries, bars, shops, and even speakeasies (if you can find them, hint: High & Tight Barbershop is a good one 😉 that look interesting along the way. Known for murals of street art on almost every wall, Deep Ellum is a truly unique part of Dallas and an unquestionably fun Valentine's Day date idea for anyone who's feeling adventurous. There are as many live music venues as art galleries and murals. There's also the chance that you'll end up walking some of the same streets as the infamous lovers Bonnie and Clyde!