With Valentine's Day just around the corner, it's the perfect time to start planning ways to show that special someone just how much their love means to you. Surrounded by mountains, Salt Lake City, Utah provides a mixture of opportunities for a romantic night (or weekend) with your significant other. Salt Lake City has outdoor activities abound, even in the colder temperatures. Residents and visitors have access to world-class music and theater productions, and its proximity to Park City provides lovebirds in the Crossroads of the West access to some unique date-night options, too. Here are some of our favorite romantic things to do in Salt Lake City on Valentine's Day: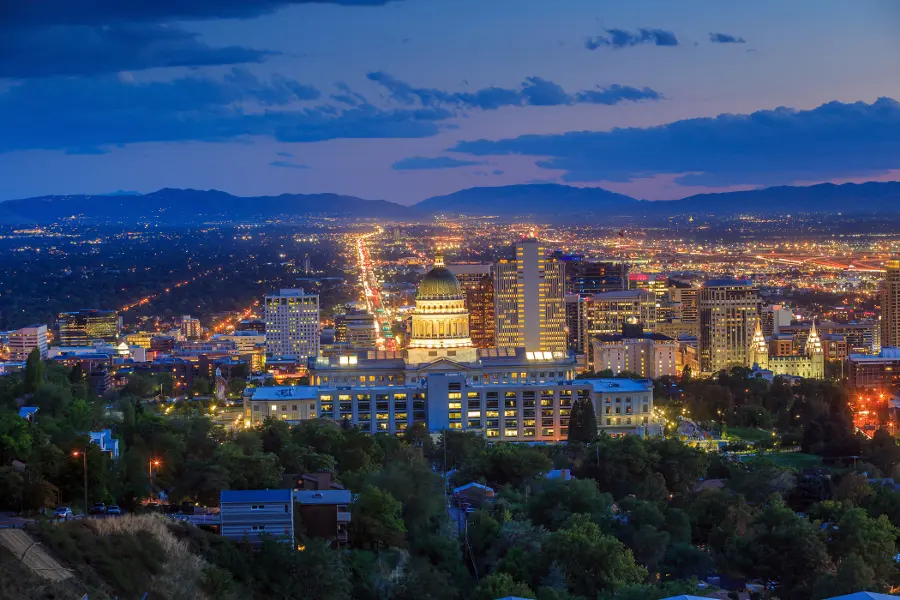 Visit the Up House: The beginning montage from the Disney film Up, is perhaps one of the most romantic (and heartbreaking) pieces of animated history. The tender love shown by Ellie and Carl Fredrickson summons more than a few tears every time we watch it. You can enjoy a slice of their life with a visit to an exact replica of the home featured in the film. Located just 30 minutes south of Salt Lake City in Herriman, this house is a one-of-a-kind. Disney gave one-time only permission for this home to be built (no other reproductions allowed). A family currently occupies the home, so you may not be able to tour the inside, but try bringing your own balloons for a romantic photoshoot out front.
Dinner at the Roof: Located in the heart of downtown Salt Lake City, The Roof is one of the most romantic restaurants in the area. With stunning views overlooking the city and Temple Square, nighttime provides a particularly romantic atmosphere. The buffet-style restaurant serves delicacies like prime rib, pork roast, salmon, and shrimp. The dessert table is worth the price of admission alone! Low-lighting and live piano music make the setting perfect for a romantic Valentine's Day Dinner. Note: The restaurant does not serve alcohol or coffee.
Visit a real-life Ice Castle: Head an hour south of Salt Lake City to Midway for a truly unique date night. Crews at the ice castle craft about 10,000 icicles a day to make sure this winter-spectacular stays in tip-top shape. The hand-crafted castle features 10-foot thick walls and unique lighting features. Surrounded by giant walls of ice and hanging icicles, you'll feel like you've stepped into a movie. Dress warm and make sure to buy tickets online before you go as it's a very popular attraction.
Hot Air Balloon Ride: Take your romance to new heights, literally, with a sunrise hot air balloon flight. Despite the cool temperatures in the winter, the same fire used to take your balloon to the skies will keep you and your date toasty during the flight. Head 30 minutes up Parley's canyon for your balloon ride over Park City, Utah. With stunning views of the mountains, you can cozy up with your sweetie for an hour-long excursion over some of the most beautiful landscapes in the West. Make your date a little more romantic by presenting your sweetheart with a beautiful bouquet of flowers during the ride, like this stunning Rose Medley arrangement.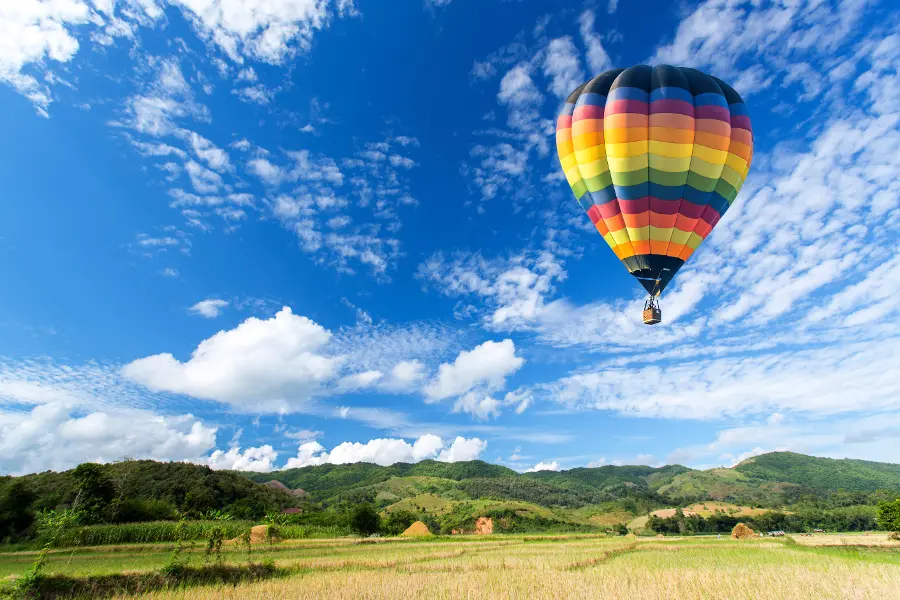 Head to the Theater: Salt Lake City offers plenty of access to the arts. From the symphony to Broadway-level plays, there's almost always an event going on downtown. Check out the Capitol Theater to enjoy a romantic night in one of the city's most historic buildings. The charming décor provides the perfect atmosphere for an entertaining night out for two. The theater is located near plenty of restaurants and public transportation, so you can snag a bite to eat before or after the show. If you want something a little more light-hearted, the OBT (Off Broadway Theater), also located downtown, hosts improv shows and humorous twists on traditional Broadway plays.
Color Me Mine: If you're feeling a bit crafty, head to Color Me Mine, a local studio that allows customers to choose a piece of pottery (everything ranging from saucers to teapots, plates, and platters) to design and paint. You'll have to leave your masterpiece at the studio so they can glaze and fire your piece before you pick it up, but once it's finished you'll have a hand-crafted memory you can use every day! If you're more artistically challenged, don't worry! The studio can provide stencils and other ideas to help inspire and bring out the artist in you.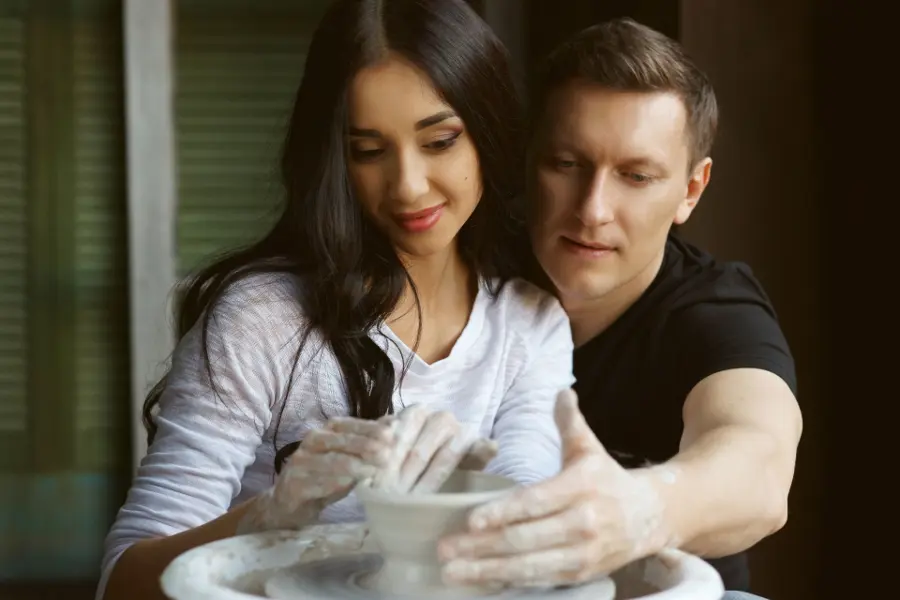 Garden Tour: The Red Butte Gardens, located at the University of Utah in downtown Salt Lake City, are open all year round. The winter months host a solstice celebration among other events. You can stroll through the gardens and the greenhouse, or take in a concert or play at the amphitheater. The Gardens regularly host art exhibits as well so make sure to check the calendar of events to see what's going on beforehand! You'll want to head here in the early afternoon as they close at 5 p.m. during the winter.
Snowshoe to Donut Falls: If you love spending time in the great outdoors, snag a pair of snowshoes and a thermos of hot chocolate and head up Cottonwood Canyon to the Donut Falls trail. This easy 3-mile (round-trip) trail has a spectacular ending: a 20-foot tall waterfall. If you're feeling brave, you can duck under the falls for a stunning view.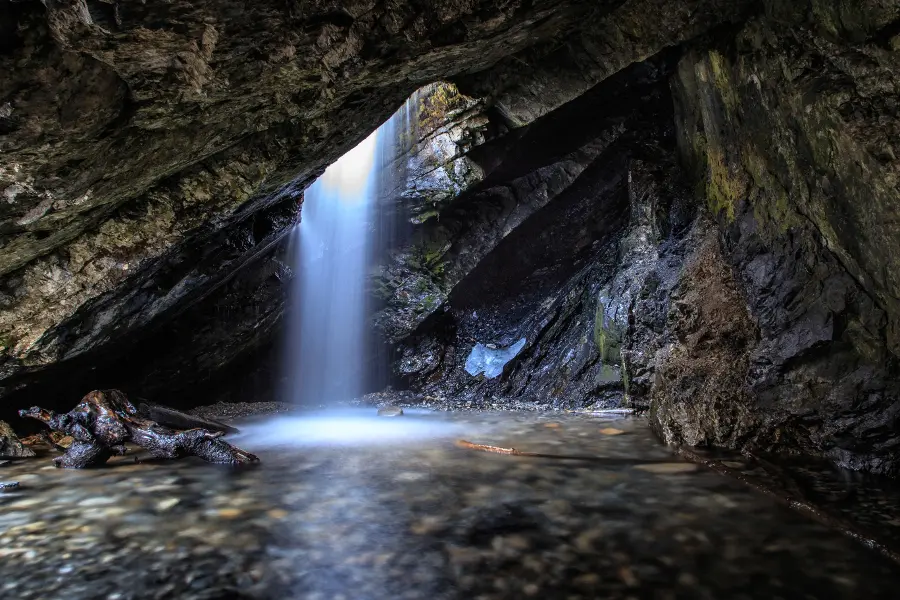 No matter what you plan to do this Valentine's Day, make time to take the one you love on an adventure they'll never forget!