Seattle winters often sport grey skies and a chilly drizzle just heavy enough to require a raincoat. Though tempting to just stay inside, cuddle up and watch Netflix, this Valentine's Day bust out of your routine and find adventure with your favorite person. If your lover is a thrill seeker, try one of these adrenaline-inducing date night ideas. No yawning here!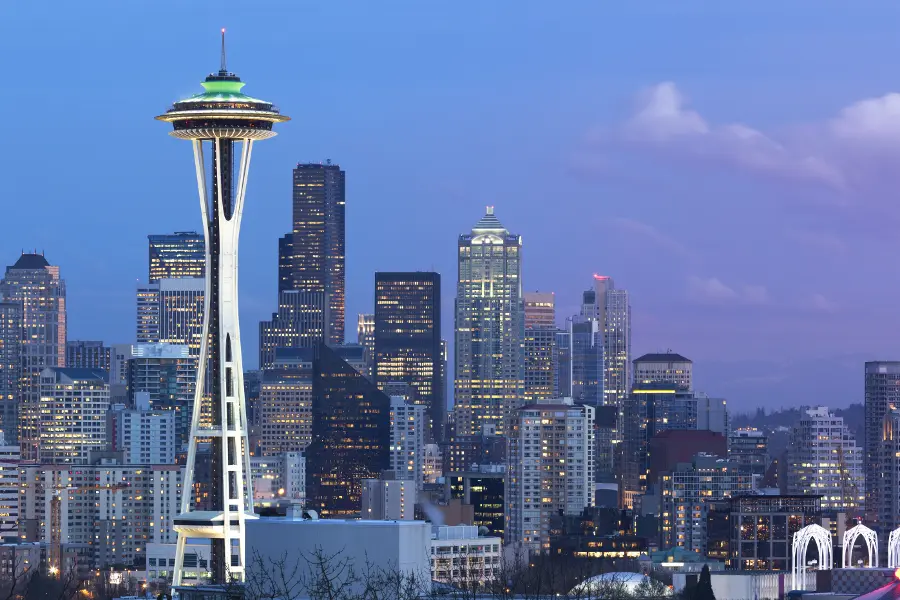 Be a Seattle Tourist at Top Seattle Landmarks
Whether you've been to none or have seen 'em all, Seattle has a wide array of city landmarks that are super awesome! Who better to explore the city with than with your sweetie? Here's a list of the top ones to check out, or check out again.
Go to new heights in your relationship at the Space Needle
Eat delicious food, smell fresh flowers, and buy a souvenir at Pike Place Market
Pier Romance: Go to the Seattle Aquarium right on Alaskan Highway by Elliott Bay to see some underwater wildlife. Then visit The Seattle Great Wheel and be THAT couple to take a romantic ferris wheel ride to overlook the city. Don't forget to share a ferris wheel kiss while taking selfies.
For the entertainment loving couple, there are always fun exhibits at the Museum of Pop Culture, formerly the EMP Museum. From sci-fi exhibits like Star Trek: Exploring New Worlds, to music exhibits like Nirvana: Taking Punk to the Masses, and an instrument sculpture IF VI WAS IX comprised with over 500 musical instruments, there is something for everyone to enjoy.
Take in the breathtaking beauty of glass art at the Chihuly Garden and Glass museum with artwork from Artist Dale Chihuly. We may be biased but especially love all of the glass flowers! 🙂
Visitor tip to save money: The Seattle City Pass is fantastic if you're looking to do more than one attraction and gives you admission to five great attractions for just $79. Click here to learn more if that is of interest to you.
Bounce Into Your Inner Child at Trampoline Night
Trampoline gyms like Emerald City Trapeze allow you to feel like a kid again as you bounce, jump, and roll in one of their classes. Don't worry, you won't be the only grown-ups—their workshops are filled with adults looking for fun. On Friday nights they offer two-hour "Date Night" classes where you will soar on the flying trapeze and get close to your loved one during partner acrobatics. This year, they're also serving up a Valentine's Day special that includes drinks, appetizers, and a performance.
Solve a Mystery Together
If you're more interested in intellectual adventures, try busting out of a puzzle room. These team-building experiences require you to work together to outsmart the bad guys. Popular options in Seattle are Sherlocked, for private groups as small as 4 people (double date!), Puzzle Break (which has themes such as Midnight Carnival and Twenty Thousand Leagues Under the Sea), and Ninja Escape ("You and your team of ninja spies are locked in a room, armed with only your brainpower in a 60 minute battle with evil"). Collect clues, use your deductive reasoning skills, and escape the room within 60 minutes—or else!
Go Skydiving, Indoors
When a thick blanket of clouds lines the sky as it so often does in February, you can still experience the adrenaline rush of flying through the air—without jumping out of a plane. Book a "flight" at iFly Seattle, where you'll step into a flightsuit, strap on your goggles and helmet, and learn to fly like a superhero.
Sneak Into a Speakeasy
Even though you no longer need to know a secret password after you knock three times on a pipe to get into a bar, it's still fun to slip into character and pretend it's the roaring 20s. Travel back in time to one of Seattle's prohibition-style bars for a secret thrill. Try the Needle and Thread speakeasy, which is hidden behind a steel safe in the Tavern Law restaurant. To get in, make a reservation in advance. You may even be able to arrange with the manager to surprise your date with an arrangement of Valentine's flowers at your table. Locals tip: ask the bartender for their drink of the day to get a surprise. I also love the Bathtub Gin which is hard to find since it's down a potentially sketchy alley, but the drinks are great, the bartenders friendly, and the space is romantic since it is dimly lit.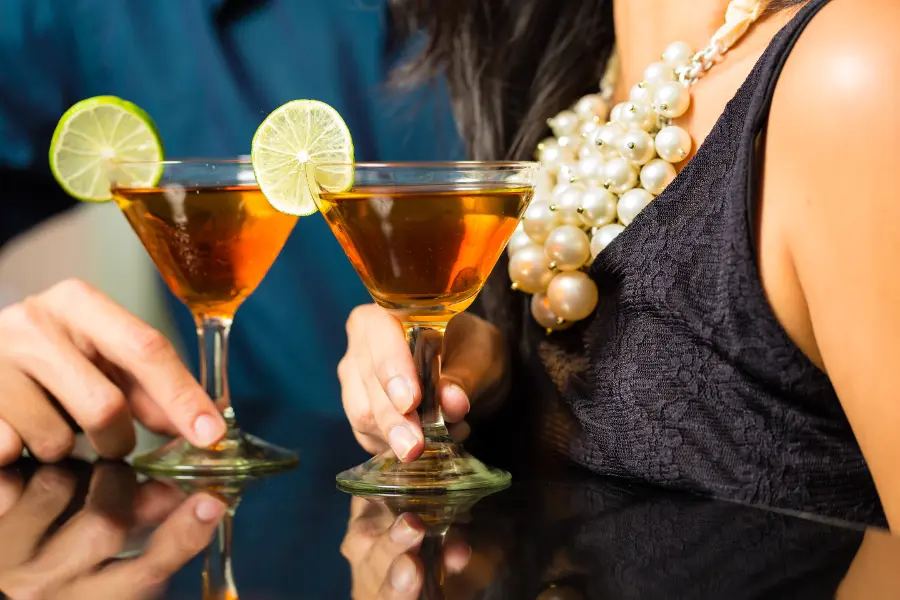 Play Drunken Mini-Golf
You'd be mistaken if you thought that mini-golf was only for the summer! Seattle's Flatstick Pub lets you sip your drink while wielding a golf club in a Seattle-shaped course. Craft beer lovers will be particularly happy here, as Flatstick serves more than 30 brews on tap, all local to Washington.
Search for Bald Eagles
You heard that right, search for bald eagles. River rafting might not be the first thing you think of doing in February in the Pacific Northwest. But mid-winter is prime season for eagle watching, and Pacific NW Float Trips will bundle you and your loved one up in foul-weather gear, seat you in a large raft, and tuck a heater in next to you for good measure. Sit back as you gently float down the Skagit River, marveling in the dozens of eagles you're likely to spot.
Bundle Up to Climb a Troll, Drink Beer and Visit an Industrial Park
Fremont is just on the other side of the Fremont Cut and has some unique and fun things to do, all within walking distance of each other! Since it may be cold you will want to bundle up for the outdoor parts. If you're daring, climb up the Fremont Troll under the Aurora Avenue Bridge. The troll has a fun Seattle 90s grunge feel and is fantastic for photo opportunities. Less than a quarter mile away is the Fremont Brewing Company where you can enjoy some delicious local beer. There is no food for purchase but they encourage you to bring your own, and do offer complimentary pretzels and apples for a snack! If you feel like walking another half a mile, the Gas Works Park is a 19.1 acre public park that features industrial sculptures as it is the former home of Seattle Gas Light Company. The reason it's romantic to hang? Great views of the downtown Seattle!
Just Outside of Seattle: Snowplay in Paradise
Yes, paradise is a real place! Located on the south side of Mt. Rainier, this national park area becomes a winter wonderland for sledding and sliding each year. Snuggle into your warmest jacket, bring a saucer or inner tube, and pick up a hot cocoa on the way. When you arrive, maybe even slip a shot of peppermint schnapps or kahlua into your cocoa for extra warmth. We won't tell. If, after sledding, you want to stay in the snow a bit longer, try a ranger-guided snowshoe walk to extend your adventure. For extra romance, draw a hot bath and arrange Valentine's roses when you arrive home to warm up.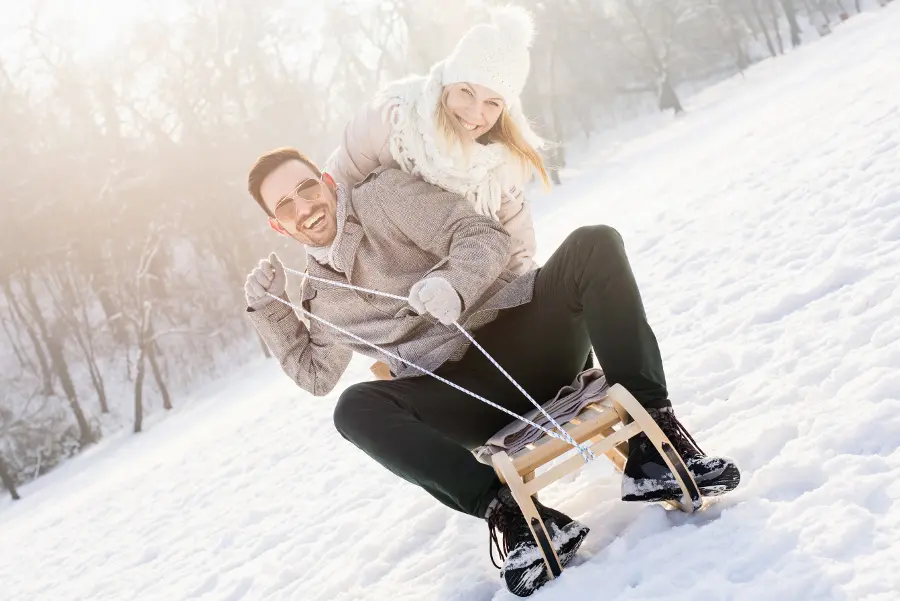 Get Henna Tattoos
Explore your creative side and have a local artist decorate your body with intricate henna designs. Since Henna typically only lasts 1-2 weeks, it's a fun way to try out a tattoo without the consequences. Choose a specific pattern that's meaningful to your relationship, get a Valentine's special, or have the artist create something new. If you're worried that the henna will show at work the next day, try having one painted on your shoulders, back, calf, or feet. It will amp up the romance if your loved one is the only person who knows where your temporary tattoo is hiding.
Let the Seattle adventures begin!