If your dreams do not include a white Christmas, Dallas is the place for you to be this holiday season. For the brightest, most extraordinary Christmas you can imagine—from visits to Santa, to gigantic gingerbread houses, to star-studded lighting displays and more—Dallas is the place to find your holiday wishes coming true.
Alliance Française de Dallas – French-Style Christmas Market
Before you head out to enjoy all the breathtaking sights and sounds of the holidays, get your shopping done so you can relax and enjoy the season. Instead of running all over town, head on down to the fourth annual Marché de Noël, an outdoor French-style Christmas market based on the tradition of Strasbourg, France. Local artisans and businesses fill their booths with all kinds of holiday goods and invite you to enjoy a cultural, intellectual and artistic experience sans égal. This multicultural, family-oriented event happens for one day only, but that's all you'll need to finish your jolly gifting!
December 3rd, from 10:00 a.m. to 4:00 p.m. at Dallas International School. Free and open to the public (activity fees may apply).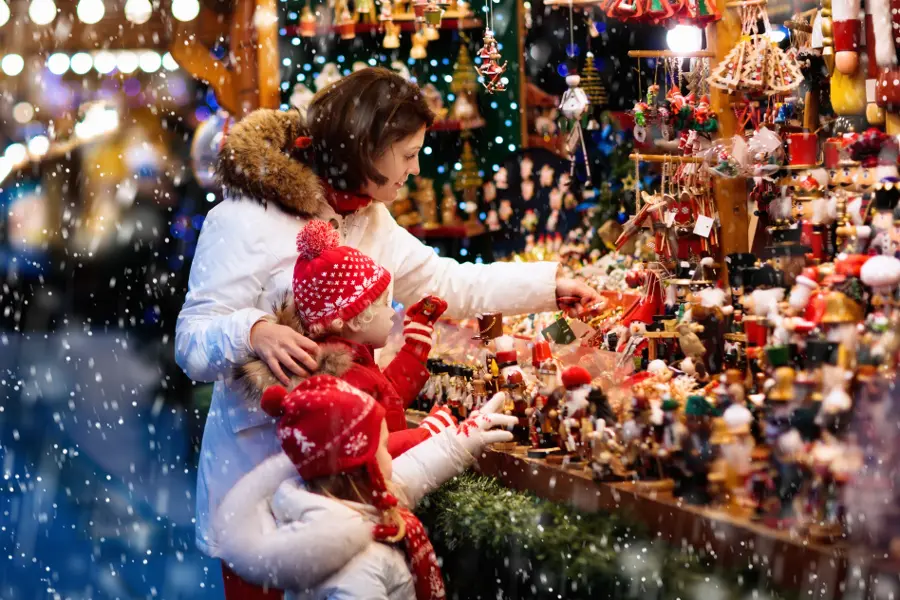 Gingerbread Workshop Extravaganza
Now that your shopping is out of the way, take a trip back to your childhood with a visit to the Hotel Crescent Court in Uptown Dallas, where you will be awestruck at the astounding display of confectionary castles! More than 20 varieties of sweets and icing decorate the impressive array, but even better than that, you and your kids can make your very own gingerbread delight that will taste even better than it looks. Pastry Chef Julie Price is your hostess for classes on how to blow the roof off the classic gingerbread house.
December 3rd or 11th (children's workshop) or December 15th (adult workshop). Spots fill quickly, so call (214) 871-3241 or email Carlee Christy at carlee.christy@crescentcourt.com to register and save your place.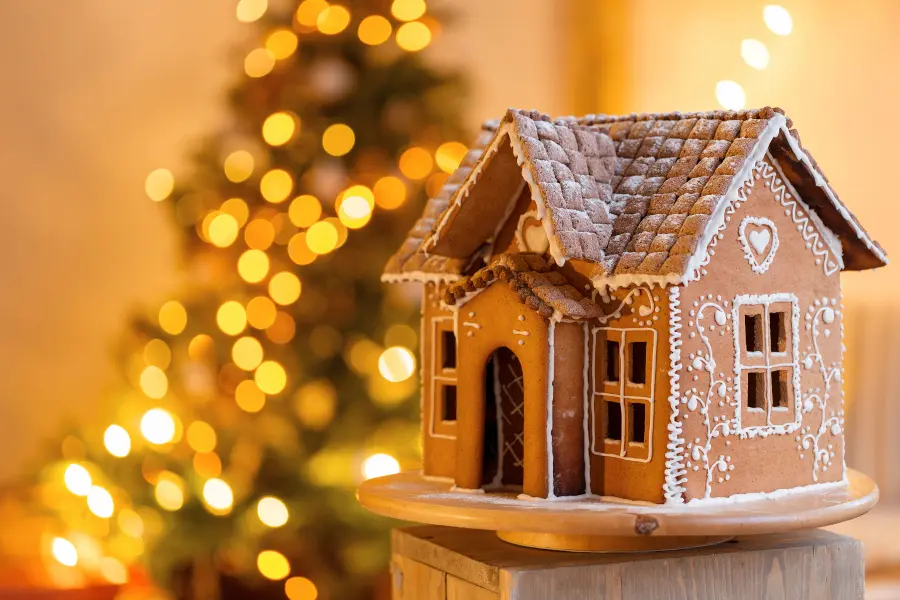 The 12 Days of Christmas at Night at the Arboretum
A stroll through the fascinating Dallas Arboretum is a treat any time of year, but the night becomes magical in December! Enjoy seasonal sweet or savory refreshments and hot drinks as you experience the enchantment of a centerpiece exhibit featuring extravagant, 25-foot tall Victorian gazebos that present whimsical animals, costumes, and the beloved music of the favorite holiday story, A Christmas Carol. The handcrafted exhibitions are spread throughout the ¾ mile-long path through the garden's winter wonderland.
The Arboretum is open Wednesday – Sunday, November 8 to December 30, 2017 6-9pm (excluding November 23 and December 24). Check our schedule for other holiday events at the garden including an Elves' Workshop, Serenade and Sweets, Visits with Santa, Holiday Karaoke, an outdoor movie showing "Elf," and the Photo Bus.
Vitruvian Lights 2017 Lighting Ceremony
The suburbs of Dallas join the Big D in extravaganzas with their own kind of magic. In Addison, on the northern edge of Dallas, Mayor Joe Chow will flip a simple switch and power on over 1.5 million sparkling LED lights wrapped around more than 550 trees. November 24th at 6:00 p.m. is the time to see Vitruvian Park blossom into the most spectacular lighting display you've probably ever seen. The Jordan Kahn Orchestra will entertain guests as they browse through the park, visiting with Santa, laughing at the elf balloon artist, sampling delicious gourmet food and delectable desserts, and consider the many gifts available at retail booths. There is no admission fee! Once the lights are lit, they will remain on every evening through January 1, 2018, so you can enjoy this amazing sight you'll never grow tired of.
Performances to Give Your Spirit Flight
Santa's Itinerary
Of course, no Christmas can go by without a visit to St. Nick. Here's a Dallas roundup of the best places to meet him, so you can take the little ones to sit on his lap for a traditional photo.