It's that magical time of year when Houston is transformed into a holiday light extravaganza! Take a break from baking and decorating, reschedule shopping and wrapping, and treat yourself to some Texas-sized holiday cheer in Houston. It's the season when the Sugar Plum Fairy takes centerstage and dances to celestial music, and Elves and gingerbread villages almost seem real. The holiday tradition stirs up civic pride in Houstonians who are ready to be dazzled again with a sleigh full of events, sights and sounds. The City blends art and high tech with tradition to create a winter wonderland – but with a southern twist. Snow is a rarity this far south, but what Houston lacks in snow it makes up for in gestures of goodwill.
Create a Romantic Date Night
A timeless hallmark of the holiday season is a date night consisting of dinner, theater and a surprise Christmas bouquet. Begin your enchanted evening dining at Artista, located on the second floor of The Hobby Center for the Performing Arts. A centerpiece in the heart of the Theater District, Artista sets the scene for a magical romantic evening with classic poinsettias and a towering Christmas tree. Floor to ceiling windows offer stunning views of downtown Houston's glittering display of holiday lights. Savor your favorite wine, sample their trademark plantains chips and dips, and get ready to see her astonished reaction when a breathtaking bouquet of flowers is hand delivered.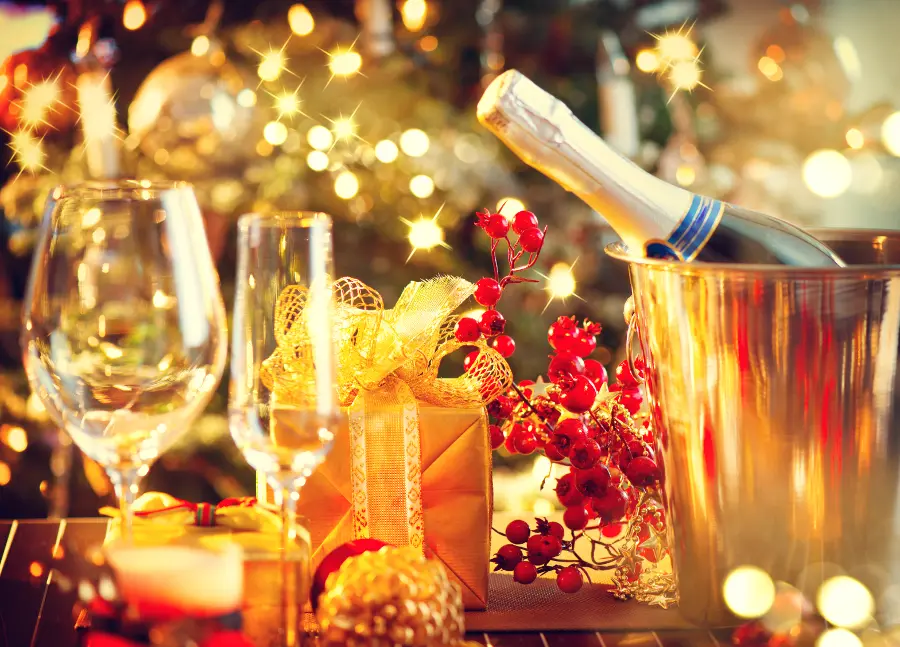 Take an Aquarium Adventure
Four blocks north, at the Downtown Aquarium, Houston, thrill seekers soar 100 feet on the Diving Bell Ferris Wheel to get a bird's eye view of the city that is saturated with brilliant pulsating lights. Another ride that attracts the adventurous is the Lighthouse Dive that drops its passengers a heart-stopping 65 feet to earth. While it is one way to view the city from a higher elevation, it's not for everyone. Those who feel more comfortable at sea level will enjoy the Aquatic Carousel while sitting atop a friendly-looking dolphin.
Experience the Zoo in a Different Light
Zoo Lights will celebrate its fifth year at the Houston Zoo, running through January 14, 2018. While it's a new kid on the block, this wonderland exhibit is fast becoming a beloved holiday tradition. This year's event features a mesmerizing display of more than two million lights that illuminate the grounds and adorn the majestic oak trees. Stroll through 15 miles of flickering pathways while sipping hot chocolate. One crowd pleaser is the addition of a heaven-kissing 33' tall Christmas tree swaddled with ornaments and twinkling lights. It's a magnet for holiday selfies.
Lace up Your Ice Skates
Tis' the season to head to Discovery Green and lace up your ice skates. The outdoor rink will be open, weather permitting, through January 21, 2018. This is one holiday activity the whole family can participate in by day or night. After skating, take a stroll among the century-old trees that guard Discovery Green like sentinels. Amazingly, even they are in a celebratory mood. Until January 25, 2018, visitors can interact with these old oaks. The wildly innovative Hello, Trees! A Walking Serenade showcases how a human voice can trigger a melody from the trees. At various locations, guests speak into input stations and their voice messages activate a soul-stirring concerto.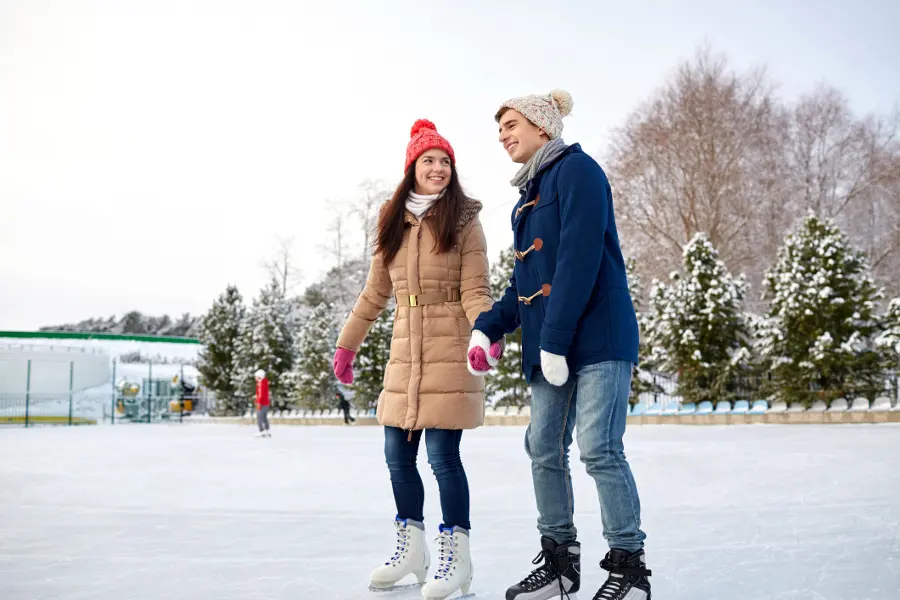 Celebrate a Vintage Victorian Christmas
This holiday season you are invited to open a time capsule and be transported to 19th Century Victorian London. You won't hear anyone at Dickens on the Strand utter Bah Humbug. This annual street festival on Galveston Island eclipses all others, with parades, carolers and merry musicians playing bagpipes. It's a kid-friendly event, and everyone is encouraged to dress the part. The sounds and sights – including characters from the famous Dicken's novel – will miraculously appear before your eyes. Even vendors are in costume as they peddle Victorian-themed crafts, jewelry and charming holiday decorations you can bring back when you re-enter the 21st century.
From Winter in The Woodlands to Moody Garden's eight holiday attractions extraordinaire, Houston is the destination for a rockin' good holiday time.