It's the middle of winter, you're busy with work, and you just don't feel like dealing with restaurant crowds this Valentine's Day. Sound familiar? Well, not to worry, because you can plan a Valentine's Day date at home that's just as good (or better!) than going out. Whether you decide to cook a fancy dinner or simply snuggle up and watch a movie, check out our couple-approved ideas on how you can make your indoor Valentine's Day date a night to remember!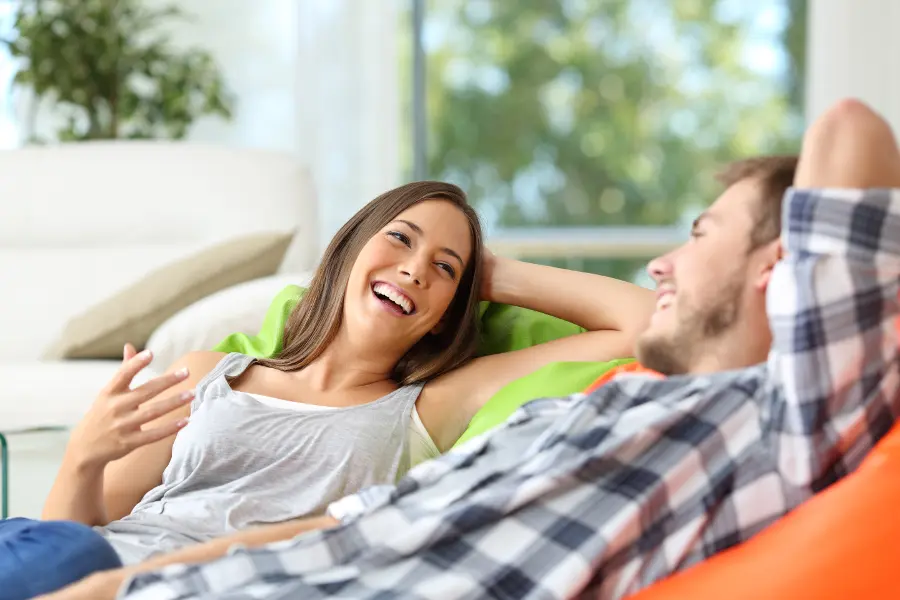 Netflix Binge Session
Stranger Things? Luke Cage? Shameless? Could there be too many great options on Netflix? Check out our list of Top Movies/Series to Stream on Valentine's Day and snuggle up for hours of entertainment. Don't forget to put out a few hor d'oeuvres before the show starts.
Create Your Own Hot Chocolate Recipes
Whether you go all out and make it from scratch or just throw a few cocoa packets into hot water, spend some electronics-free time together. And remember, the more marshmallows the better!
Easy Dinner Recipes to Impress Your Valentine
Chocolate Fondue
Mix up these ingredients for a sweet chocolate-y treat. Don't forget to include the sugar cookies, pieces of pound cake, strawberries and pretzels for once everything is blended together.
Ingredients:
⅔ cup half-and-half
12 oz milk chocolate or 1 bag (11.5 oz) milk chocolate chips (2 cups)
2 tablespoons orange-flavored liqueur, kirsch, brandy or half-and-half
Spicy tacos
Turn up the heat with something more "south of the border." Try making spicy tacos!
Ingredients:
1 lb. lean ground beef
1 medium onion, chopped
1 teaspoon chili powder
½ teaspoon salt
½ teaspoon garlic powder
1 (8-oz.) can tomato sauce
12 taco shells
6 oz. (1 1/2 cups) shredded American or Cheddar cheese
2 cups shredded lettuce
2 tomatoes, chopped
¾ cup salsa
¾ cup sour cream, if desired
Comfort food
Take advantage of sweater weather with some tasty comfort food! Might we suggest you make your own pizza night? The best part is that you can buy all the ingredients pre-made, or step your game up and try to make everything from scratch.
Ingredients:
Pizza dough
Sauce
Assorted cheeses
Toppings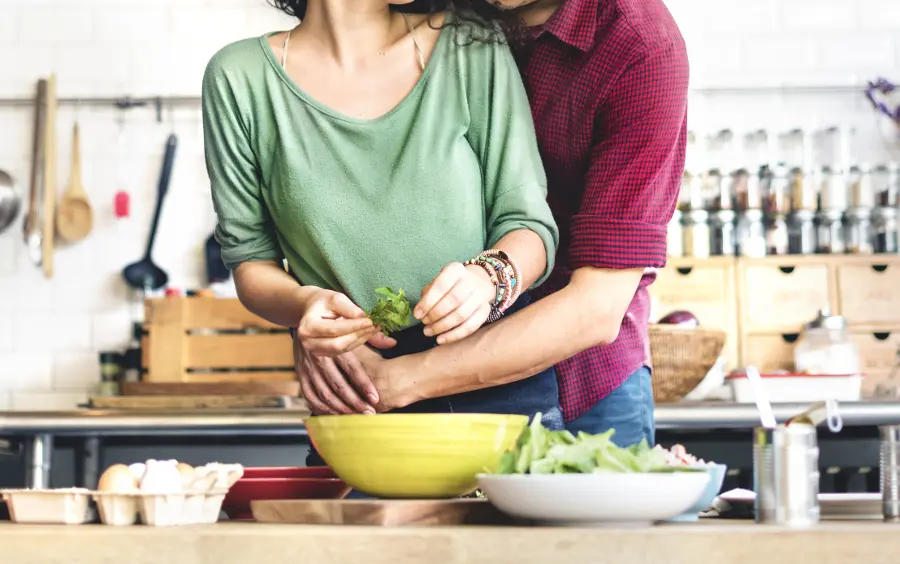 Stream Some Movies (New or Old!)
No matter if you're a romantic, comedian or adventurer, here are a few movies that will pull on your heartstrings.
The Notebook
Sixteen Candles
When Harry Met Sally
50 First Dates
500 Days of Summer
Slumdog Millionaire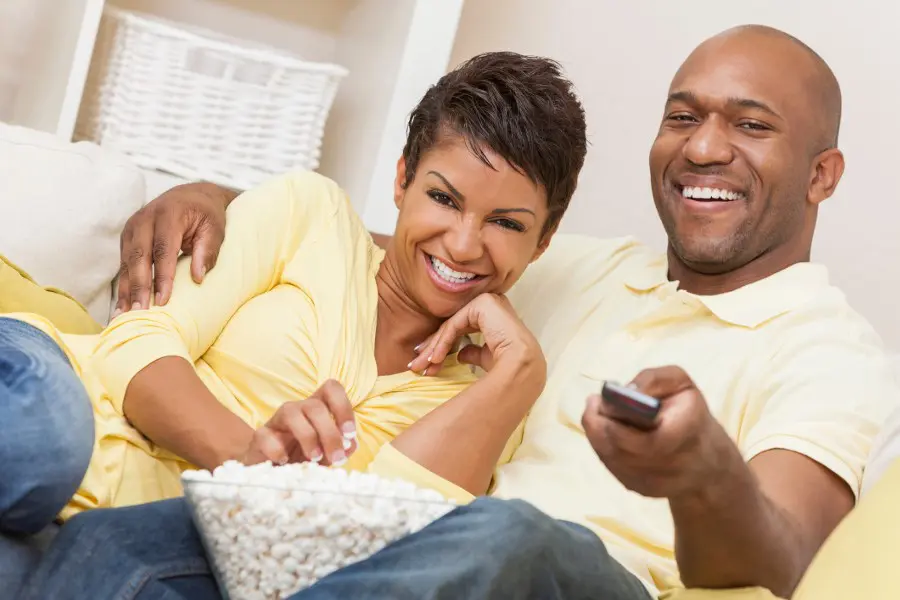 Get Competitive with a Valentine's Day Bake Off
Admit it, you love all the baking shows on TV. Have your own little competition and see what you can warm up the house with.
Warm Up With a Festive Winter Cocktail
What better way to brave the winter than with a little liquid warmth? Look up the most interesting cocktails you can find online and start experimenting. Here are just a few we suggest trying out.
Fireside

40 ml. Grey Goose Original
10 ml. No. 2 Organic Maple Syrup
1 Sprig of Rosemary, leaves pulled off
1 Pinch of Salt
50 ml. Freshly Squeezed Pink Grapefruit Juice

Snow bunny

2 parts Absolut Elyx
1 part Kahlua
5 part White Creme de Cacao
2 parts Half and Half
Show off Your Design Expertise in the Living Room
Take advantage of the time stuck indoors and relive your childhood. Grab all the pillows and blankets you can find and create a fort in the living room. (Bonus points if you two are actually childhood sweethearts.)