Staying Connected features the many ways you can keep in touch with loved ones from afar. From stories highlighting generosity to tips on staying connected, we'll bring you expert advice, inspiration, and ideas to help you maintain contact with the people who matter most.
It's no secret that the pandemic has changed our lives in many ways over the past year, and as a result, our holiday season is going to look a little bit different this time around.
Though many of us are wishing that we could celebrate our holidays the usual way—baking in the kitchen side-by-side, singing holiday songs surrounded by loved ones, drinking cocoa together as we decorate, or however you and your loved ones celebrate—we're undoubtedly due for something just a touch more unique this year.
Right now, putting a little social distance between us and our loved ones can make an enormous difference. In other words, some of our holiday traditions will need to be adjusted somewhat.
You'll be surprised by how many ways you can stay connected.
But just because we'll be further apart this year doesn't mean we can't celebrate our holiday season together in meaningful ways. In fact, if you're willing to get a little creative and a whole lot into the holiday season, you'll be surprised by how many ways you can stay connected with the ones you love most—all without even being in the same room!
Need a little inspiration to get your creative juices flowing? We're here to help! We've gathered tips we think can bring you closer to your loved ones this holiday season, even if you're trying to stay six feet (or further) apart.
Staying connected during a COVID-19 holiday season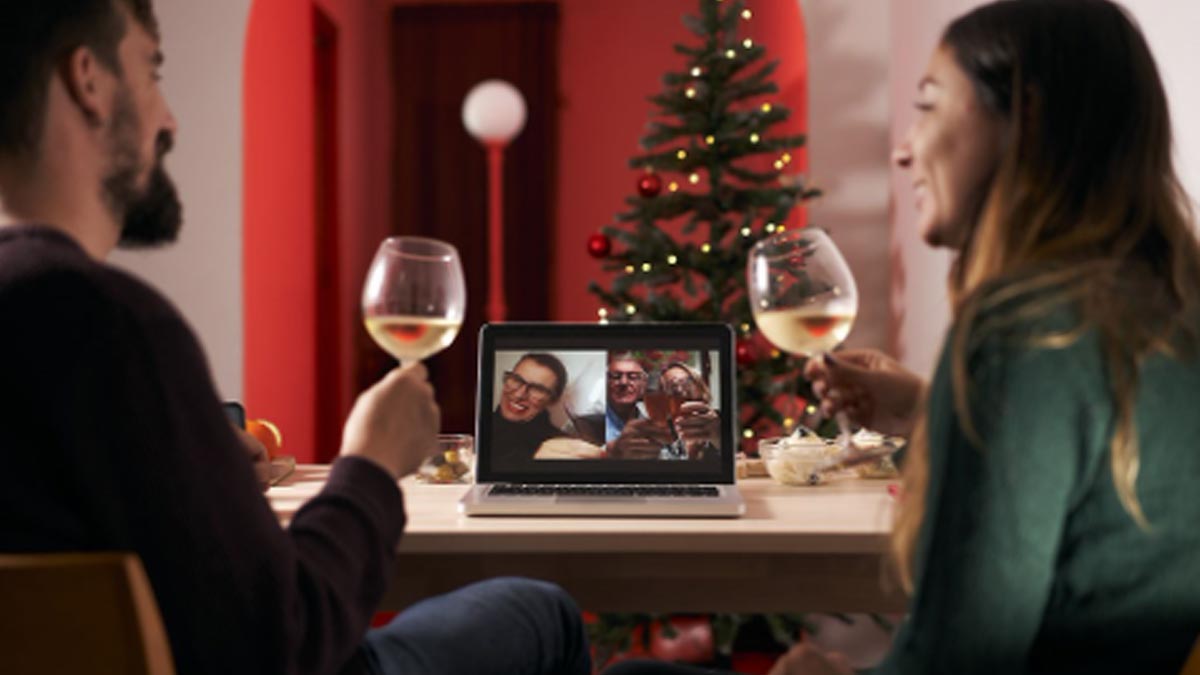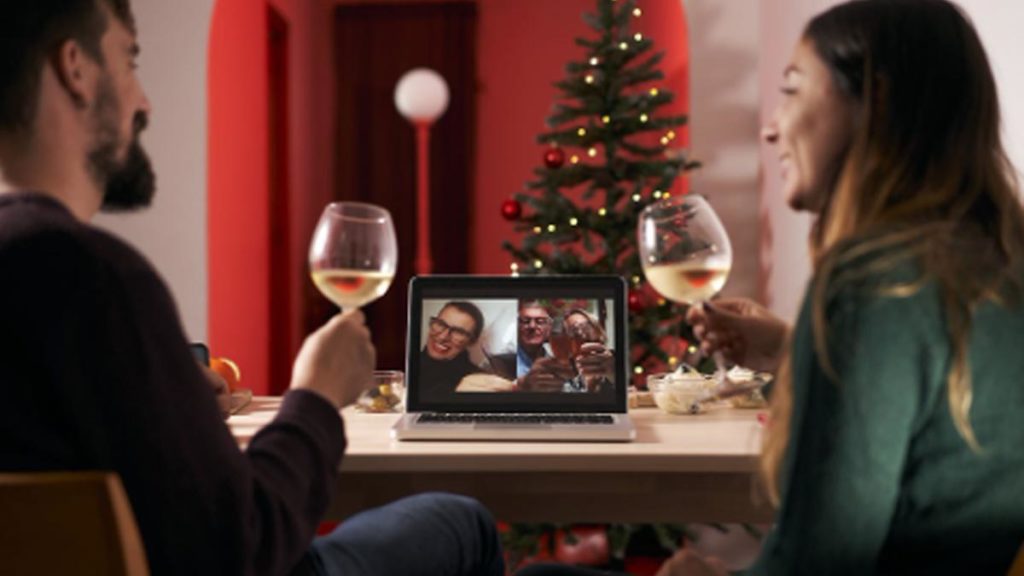 Schedule virtual holiday parties with your loved ones
A holiday party, even at its most basic version, is still bound to be a blast, even if you're having it from far away. Virtual holiday parties can be an absolute blast if you commit to going all-out and all-in for holiday theming, games, refreshments, and more.
Make your holiday party a themed, interactive, creative wonderland of fun by incorporating food, drinks, games, and more! Of course, be sure all guests are in-the-know on details. Send out virtual holiday invites, get an RSVP headcount, and make arrangements ahead of time. Take it an extra step and send out physical gifts—this way, you can open presents together during your virtual party.
Organize a holiday book club or movie screening
Do you and your loved ones read books or watch movies together as part of your holiday traditions? There's no reason you can't stick to the tradition this year, too! Plan ahead and spend the month reading the same book or watching the same movies. Schedule phone calls or video chats to discuss. There are even tons of available options online for apps that let you watch Netflix, Hulu, and other streaming platforms at the same time. Can you say virtual holiday movie viewing party?
Make it a seasonal marathon! Send out virtual invites, share your recipe for your favorite eggnog with all the attendees, and make sure you set up a cozy, holiday atmosphere to really get in the spirit.
Gift exchanges are still a must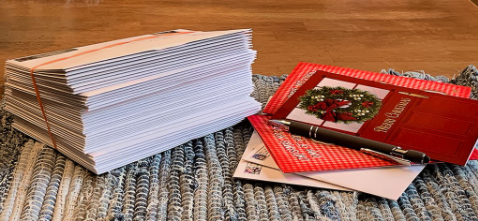 We know how fun it is to physically be in front of the person unwrapping the gift you picked out, and it's certainly an amazing feeling to unwrap a gift from your loved one and be able to give them a giant hug. But just because some of that is off the table this year doesn't mean you can't make your loved ones feel special with a perfectly selected gift!
Being in the same room isn't necessary to bring the holiday cheer. In fact, to get scientific on you, the psychology of gift giving doesn't necessarily have anything to do with physically being in the room. When we give gifts or receive gifts, certain areas of our brains light up and activate unique emotions, spawning behavior of overall feelings of well-being, joy, and let's face it, plain giddiness.
Holiday letters and cards for the win
Who says snail mail is boring? Communicate the old-fashioned way with your loved ones this year. Holiday cards, letters, and secret Santa exchanges can all happen through the mail, and your loved ones are sure to appreciate such a thought-out, dedicated effort. Whether it's planned or spontaneous, this can be a great way to show someone you're thinking of them this holiday season.
Virtual holiday cooking sessions
Many of us immediately associate the holidays with our favorite foods, culinary delights, and seasonal treats we make with our loved ones. While cooking side-by-side might not be an option this year, there are still ways to make sure this holiday tradition happens.
Bake up your loved one's favorite holiday treat and send it their way!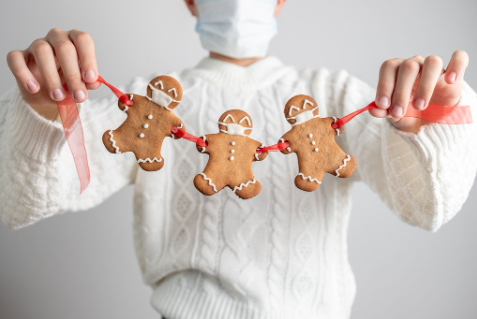 Enjoy the marvels of technology and host a virtual cooking session. Simultaneously create the exact same holiday treats, then enjoy them together over a holiday movie marathon! Not sure your loved one can cook with you? Bake up your loved one's favorite holiday treat and send it their way!
Get creative and invent a new tradition
There's no time like the present to shake things up. Get Grandma to play a round of Fortnite with you online, ask your mom to send over photos so you can create a holiday card together, organize a virtual toast with your entire family to foster the community spirit, or institute a holiday-themed family game night for those you already live with. The options are endless. Whatever you do, make this new tradition a fun favorite that will last years to come.
Surprise loved ones with thoughtful gifts
Still looking for the perfect way to spread holiday cheer without getting too close this year? Browse our Christmas collection to find floral arrangements and gifts for those you hold dear.