In order to learn about the creative minds behind our handcrafted arrangements, we interviewed Ann Marie Pierce from Baldwin, NY who is featured in our Local Artisan Collection. From the daily life as a florist to some of the inspiration behind her arrangements, Ann Marie talks about her favorite holidays, arrangements, her family & more!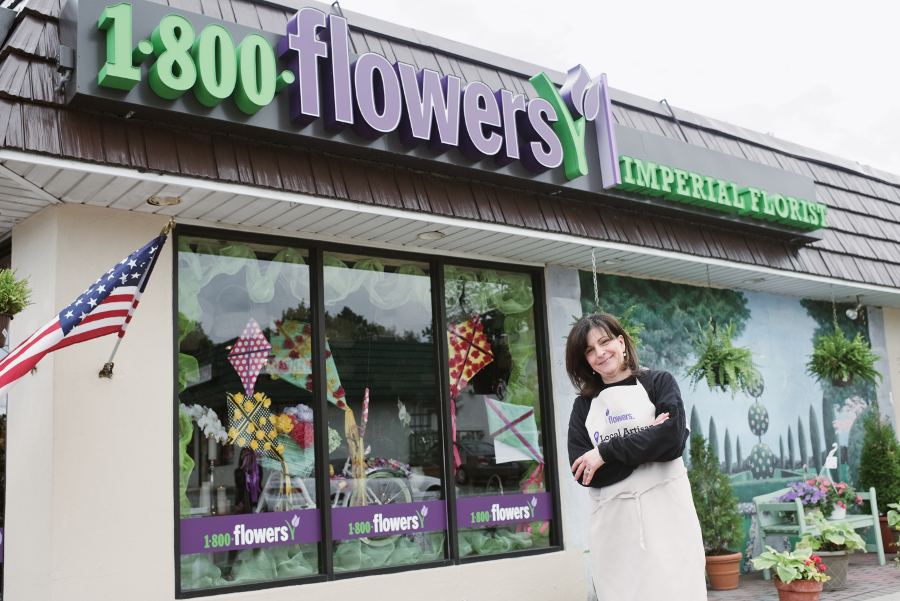 How did you get into the flower business and what do you love best about being a florist?
I always loved to be around flowers, so after realizing my initial career path in corporate America was not going to be my future, I began sweeping and cleaning flowers in a local florist on the weekends, and hence my new career evolved. Being a florist gives me the opportunity to make the flowers speak for my customers.
What are your favorite flowers?
I love the look and feel of a bunch of white daisies, but being around such an array of gorgeous flowers every day makes it hard to say "that's the one!"
Can you tell us a little bit about Baldwin, NY? What is your favorite thing about living there?
I moved to Baldwin 25 years ago, and living in the same town as my business motivates me to take an active role in this community. We are a diverse group of hard-working families that take pride in their neighborhood. Continue Reading…