Some may say that weddings are better in spring – the weather's getting warmer and the flowers are beginning to bloom, both which make for stunning pictures and a beautiful ceremony. However, that certainly doesn't mean that those who opt for a winter wonderland setting can't have it all too. In fact, some of the most beautiful wedding floral arrangements can be found during the winter season!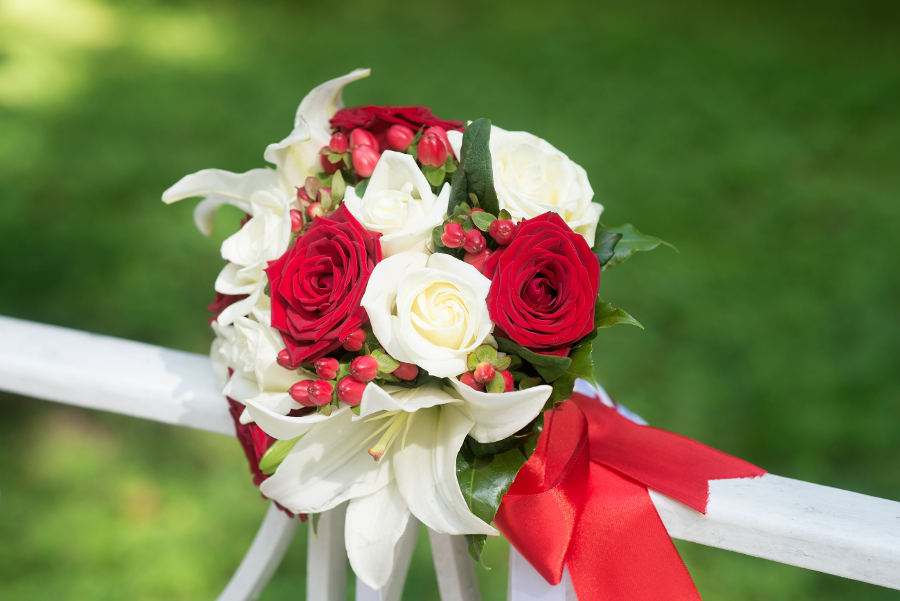 Have you said yes to the dress and booked a venue for a winter wedding? When it's time to start thinking about which blooms will be featured in your ceremony, here are a few things to consider:
Winter Wedding Flower Colors
When it comes to colors, winter is the time where choosing bold shades like deep red is totally in. But don't worry, for those of you who like to keep things light, whites and pale pinks are also heavily favored. From your bouquets to your centerpieces and everything in between, the aforementioned colors should absolutely be seen.
Winter Wedding Color Combinations
Once you've decided on light or dark, the next step is to focus on your overall color scheme. Below are some popular color combinations that we think you'd love.
● Green and white: If you're a stickler for tradition, keep things simple by using arrangements that are mostly white with a hint of green. Adding a splash of green color into your floral decor will add some variety without taking away from your classic look.
● Green and red: Green does well regardless of which side of the color spectrum you choose. So, if the big day is near the holiday, or anytime in December really, you may benefit from this common combo if you're leaning towards bold reds.
● Red, white and plum: Can't decide between red and white, dark and light? You can have the best of both worlds when you choose this blend of colors. Just remember that your red should be a bit on the brighter side so that your bouquets and arrangements don't seem too dark when plum comes into the mix.
Winter Wedding Flowers
After you've decided on which colors you'd like present in all aspects of your wedding, the final step would be to choose which flowers will make up your arrangements. Here are a few that we recommend: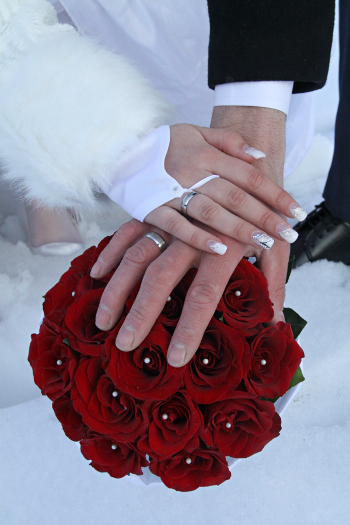 ● Roses: A long time symbol of love, you can't go wrong by including roses within your bouquets and/or decor. Whether you're looking to include red or white, maybe even pink, you're in it to win it with these blossoming beauties.
● Calla lilies: Want to feel like you have a winter wonderland in your hand or on your tables? Then choose white calla lilies! Between their color and texture, you'll have the most romantic wedding setting in town.
● Amaryllis: Amaryllis flowers are a totally stunning choice for a winter wedding. And the best part is that they look great in both light and dark arrangements, so deciding on these is a basically a win-win.
So what are you thinking? Are you in the mood for dark or light hues? Maybe you'd like a bit of both? Either way one thing's for sure, you certainly won't lose out on the magic of floral arrangements in winter weddings even though you may not associate flowers with the season.