Summertime is the perfect season to salute the men and women who have dedicated their lives to defending the red, white and blue between Memorial Day in May, Flag Day in June, and July 4th. Although we may not realize it, military heroes/veterans live and work all around us. 1-800-Flowers.com has a few military heroes and military family members of our own! Meet the brave 1800Flowers military heroes, whom we proudly call our co-workers, and find out which patriotic flower arrangements are their favorite.
Meet John Ryan
Digital Leadership Senior Associate
John, who tackles new business challenges head-on with his team, joined the 1800Flowers family in December 2012. Before then, he served in the U.S. Army from 2003-2008, and then he served in the Army Reserves from 2009-2012.
Why He's Proud to Be a U.S. Military Veteran: "My wife and I share the same values as many military families. We're loyal to each other and strive to be selfless with our loved ones. Though those qualities are not necessarily original, they are held extraordinarily high by military members and veterans. And that makes us feel like we are part of a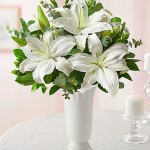 special community."
Favorite Patriotic Flower Arrangement: All White Lily Bouquet
"It's traditional, pure and regal, like the army values."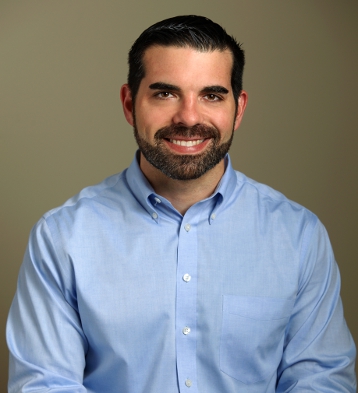 Since November 2013, Jesse Williams has been part of the 1-800-Flowers.com Digital Leadership Program, a highly competitive program that provides a broad foundation in digital marketing and product innovation across online, mobile and social media channels. Jesse also bravely served our country in U.S. Army and in the New York State National Guard from 2005 to 2012, before coming to 1-800-Flowers.com.
Why He's Proud to Be a U.S. Military Veteran: "I was given the opportunity to serve our country, and met some amazing people and made life-long friends along the way."
Jeanne, who has worked in sales, customer service, billing and reception here at 1800Flowers for the past 20 years, may not have served in the military herself, but she knows firsthand what it's like to be part of a military family. Her son Billy has been serving in the U.S. Army since 2006 as Sargeant Telecommunications Specialist.
Why She's Proud to Be the Mom of a U.S. Army Soldier: "My son Billy keeps really busy and has been to Alaska, Iraq and Afghanistan, and is presently in Clarksville, Tenn. He is coming to New York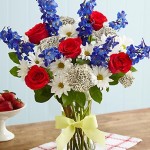 sometime in the beginning of June for two weeks and will then be going to Germany for three years. Billy makes me proud that he is serving our country!"
Favorite Patriotic Flower Arrangement: Tie a Yellow Ribbon
"I really like this arrangement for any American holiday with the yellow ribbon and the red, white, and blue flowers."