Call me crazy, but I like to work. I like the sense of accomplishment that comes with completing a project; I like the idea that every challenge comes with an opportunity to learn a new skill; and I like that I can earn a living doing something I enjoy — particularly when I'm recognized for a job well done.
Appreciation any time is always a good investment in your employees — and it makes a difference.
Bonnie Ferguson, SPHR, SHRM-SCP
Human resources director for gourmet foods & gift baskets
1-800-Flowers.com

Like many longtime professionals, I've worked in different industries for a variety of companies. And in my experience, most people, irrespective of title, position, or chosen field, like to feel appreciated for their contributions in the workplace. In fact, a 2022 report shows that workers who receive employer recognition that meets their expectations are four times as likely to be engaged in their jobs and 56% less likely to seek out new job opportunities. Another statistic shows that a third of full-time professionals cited a lack of support or recognition from leadership as a leading cause of burnout — even among those who said they were passionate about their jobs.
But why risk isolating highly skilled and qualified employees when these people are truly the backbone of every organization? With today's rapidly changing global economy, there's never been a better time for companies to make more of an effort to recognize their employees' contributions.
Let's talk Employee Appreciation Day
Celebrated annually on the first Friday of March, Employee Appreciation Day was created in 1995 by Dr. Bob Nelson, author of "1,001 Ways to Reward Employees" and a founding member of Recognition Professionals International. To help promote the book, Dr. Nelson and the publisher, Workman Publishing, launched an effort to get Employee Appreciation Day added to printed calendars. Thus began a campaign that encouraged companies to use the day as an opportunity to formally recognize and reward their hard-working staff.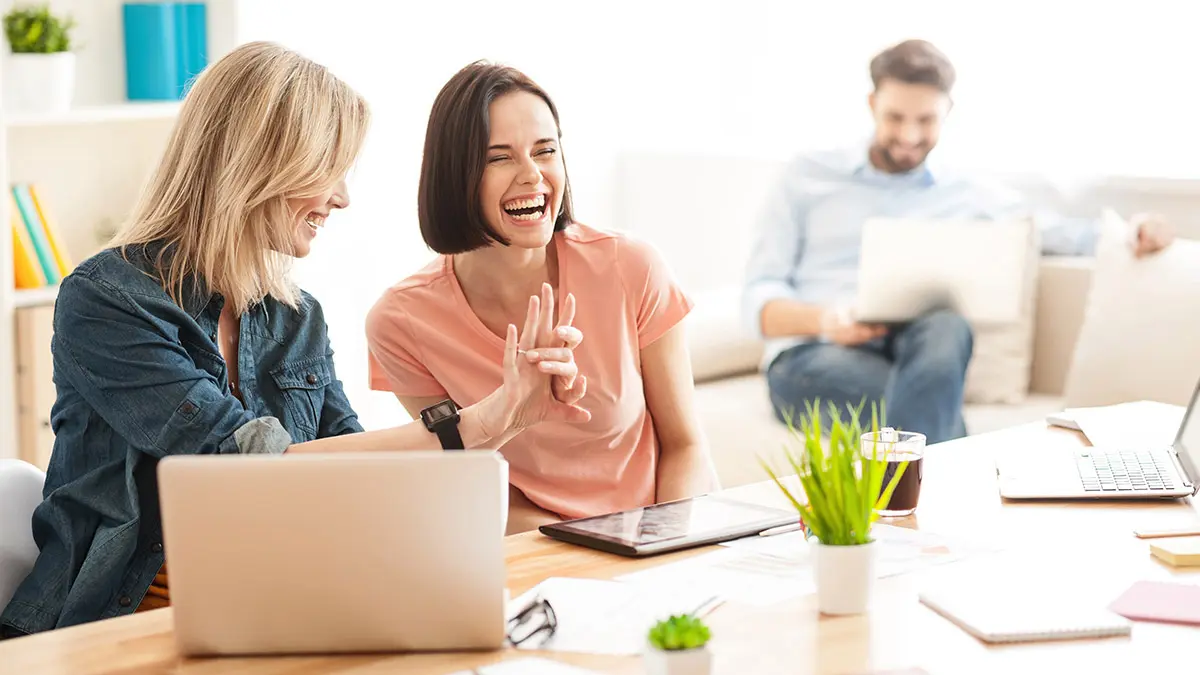 "Employee Appreciation Day began as a causal, nice thing to do. Today, it's recognized by many leading companies as another way to connect with employees," says Bonnie Ferguson, SPHR, SHRM-SCP, human resources director for gourmet foods & gift baskets at 1-800-Flowers.com. "Often, it is considered a part of their employee engagement strategy, and in today's market, that is an important focus. Appreciation allows employees to see that their employer recognizes the value they bring to the table."
Ferguson notes that workers who feel valued tend to go the extra mile, which benefits the organization as a whole. "It really makes a difference," she says. "Appreciation plays a key role in engagement, culture, and creating a great place to work." Moreover, according to the aforementioned 2022 report, by prioritizing employee recognition and appreciation, companies can improve their own talent pool thanks to positive employee referrals. It's a win-win for everybody.
So, how can companies show authentic appreciation to employees in ways that feel genuine and not simply performative? "A successful Employee Appreciation Day is one that communicates 'Thanks for all you do' and shows appreciation for every team member in a special way," Ferguson says. "It's not about checking the box but rather doing something fun, genuine, and relatable for the employees."
Gestures of appreciation
This year, Employee Appreciation Day is March 3. From personalized tokens of gratitude and flower arrangements to gift baskets, sweet treats, and gourmet foods, there are dozens of thoughtful ways to recognize the employees on your team.
"Anything that is a 'surprise and delight' moment goes over really well," Ferguson says. "For example, having an item on everyone's desk with a note of appreciation when they come in, leaders taking the time to call an employee or stopping by to say thanks, a banner in the work area, a fun video message…you name it."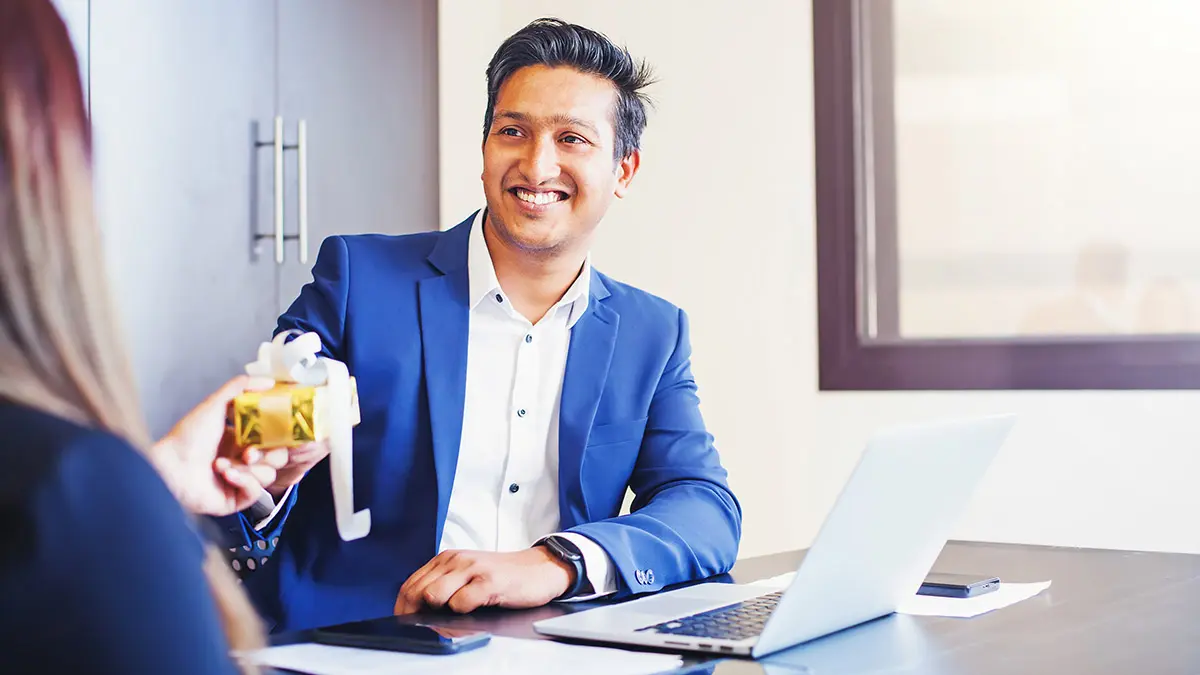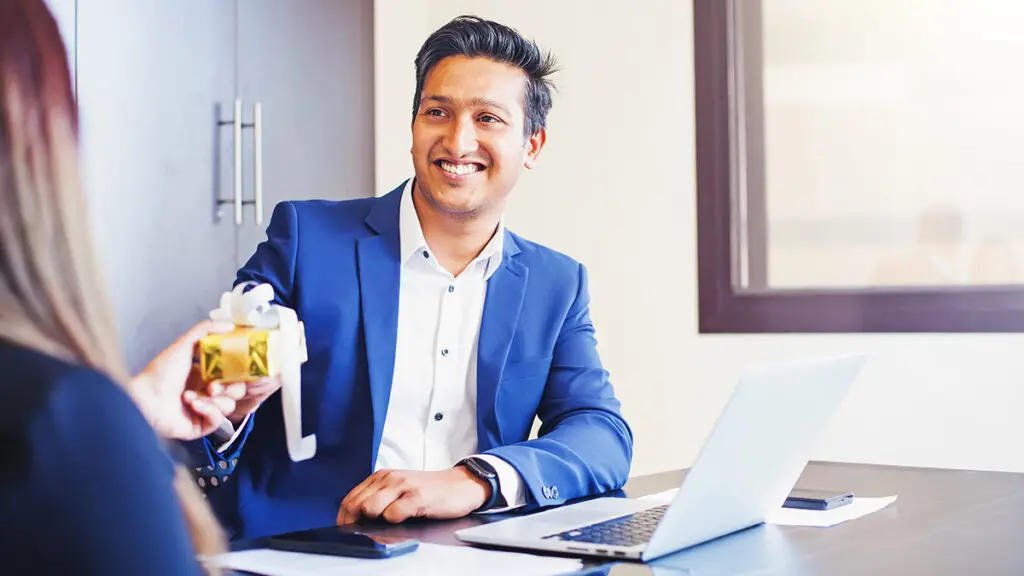 Here are five other unique ways to recognize employees for their hard work.
1. Bonus day off
Give employees an extra day off with pay, or offer their birthday as a floating holiday. Nothing boosts morale and productivity like time spent with loved ones — or by themselves! — to rest, reset, and recharge.
2. Out-of-office fun day
Treat your staff to a day trip or another enjoyable excursion. Whether it be to a trampoline park, painting workshop, roller rink, or day of mini-golf and arcade games, fun activities help people disconnect from the stress of the office while letting their co-workers see their more playful sides.
3. In-office activities
Host a day of fun on the clock by setting up areas for board games, arts and crafts, cheese tastings, and other activities. Then, schedule times when employees can rotate through each station.
Gift ideas for Employee Appreciation Day
4. Dinner and a movie
Give your team members gift cards to a local restaurant and movie theater so they can enjoy an evening out with their friends or family — courtesy of the company. Or have a "movie afternoon" at the office where you set up a projector in a conference room and bring in catering.
5. Play ball
Softball, paintball, pickleball, table tennis. Poll your team to determine which one they'd most enjoy, and then plan an outing accordingly. Make it as competitive or non-competitive as you'd like.
Parting thought
Don't limit expressions of gratitude to just one day a year. You don't need an elaborate plan or budget to pick up the phone or send an e-mail and let an employee know how much you appreciate them, especially when they've gone the extra mile, worked overtime, or done something above and beyond to support the company's goals and mission. Says Ferguson, "Appreciation any time is always a good investment in your employees — and it makes a difference."