As I pulled out my navy ribbed cotton sweater from my beat-up boat and tote bag while sitting on the beach in East Hampton, my 26-year-old friend Carrie suggested I have a tag sale to sell my vintage clothes. I had not thought of my classic pieces (striped boatnecks, loose linen pants, straw beach hats) as vintage, but I guess since they're from the '80s and '90s, technically they are. Then Carrie threw in the zinger: "You're kind of a coastal grandmother." What??? I'm not a grandmother, or even a mother, so I was utterly confused. Then she explained the TikTok/Instagram phenomenon to me.
And wouldn't you know it, she had described me to a T.
Here's the official coastal grandmother checklist…
Lives in a cedar-shingled beach house, with the relaxed attitude to go with it.
Check.
Grows herbs on her back deck for whipping up pesto and quinoa salad.
Coastal grandmother is what we all should look like when we stop following the trends.
Andrea Linett
Fashion expert, author, and blogger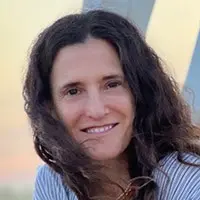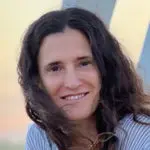 Check.
Enjoys rosé on the early side (ahem!).
Check.
Frequents farms and farm stands, and then bakes pies for friends.
Check.
Wears straw hats, button-down menswear shirts, and stacked rings from every decade of life.
Check
Never leaves home without her trusty canvas tote bag.
Check.
Has a white kitchen, often with a marble island, where she serves hand-picked lettuce in one of six or seven raw-edge wooden bowls.
Check.
Still can't picture what a coastal grandmother looks like? Think Diane Keaton's character in Something's Gotta Give (or, actually, any Nancy Meyers movie heroine) or your mom's chic friend from Montecito.
Either way, #Coastalgrandmother has more than 23,000 posts on Instagram, including one from Anne Hathaway, in which she's wearing a white button-down shirt and cream-colored cotton pants, straw hat, and oversized shades over the caption "I have been ready for #coastalgrandmother chic since before TikTok was born. May this moment never end." The post has over 770K likes.
The coastal grandmother trend started on TikTok earlier this year and has caught on with the Gen Z/millennial crowd — like my friend Carrie, a podcaster and Instagram aficionado — so it's officially a thing. Whether you actually live this way or not, anyone can look the part.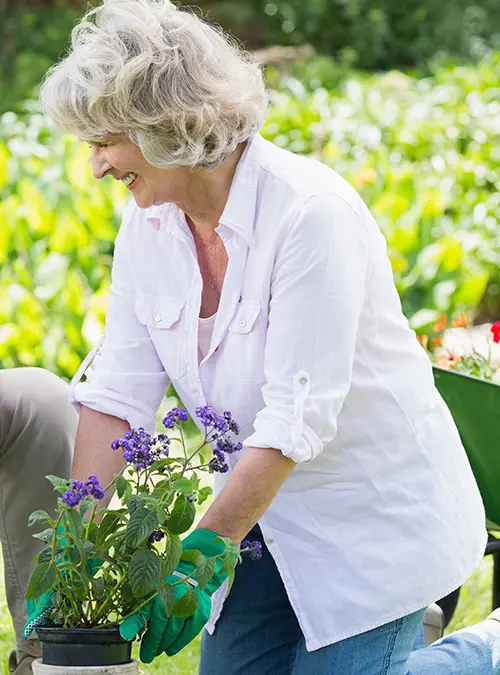 The coastal grandmother wardrobe
"Coastal grandmother is what we all should look like when we stop following the trends," says Andrea Linett, fashion expert and author of The Cool Factor and the blog I Want To Be Her!. "It's just good quality pieces worn with the attitude of 'I have things going on other than worrying about what I look like. I'm focused on life and I'm going to make tomato and corn salad now with fresh basil picked from my own garden.' That's what I picture."
The look, Linett says, specifically means linen pants, button-down Brooks Brothers shirts, French striped sailor shirts, a bolero sun hat with a chin strap, a classic loafer or Birkenstock, L.L. Bean bags, and, "if you can, a really nice watch." "Anything menswear works," she says. "And there's a causal haphazard roll up of a sleeve because you're making that salad, maybe even a half-tuck, dare I say." It can be crumpled but still polished. And this look should not be confused with preppy (think K.Jacques sandals, not Jack Rogers) or Palm Beach (skip the Lilly Pulitzer).
The coastal grandmother interior design
The home, where the coastal grandmother spends a lot of time reading, cooking, and entertaining friends, is a big part of the vibe, too. "I sum it up as a timeless, casual, comfortably luxurious space where nothing is ostentatious, but everything is beautiful," says interior designer Michael Del Piero, who has design studios in both the Hamptons and Chicago. "It's a new version of a grandmother, and she's super chic," she says, adding that she actually is the "coastal" grandmother to two grandsons. When she designs interiors, Del Piero often incorporates an extra-long, weathered farm table in the kitchen as an island, white slipcovers on sofas, candleliers (instead of chandeliers), rattan or wicker furniture, woven natural seagrass rugs (as opposed to newly made or Oriental rugs), and found items from nature or yard sales.
How to get the coastal grandmother look in your home
It's easy to bring a little coastal grandmother into your home, no matter your age or where you live. Linen is a big part of the look — linen slipcovers, linen dresses, linen napkins, says Del Piero. She also suggests keeping the palette neutral, with whites, oatmeal, and "sea glass sorts of colors, like aqua and light blue," not patterns or bright colors. Layer textures like fur and terrycloth in these solid neutral colors. And accessorize to channel your own coastal grandma: stacked dishes on open shelves, pillows or oversized floor cushions made from worn antique rugs, or a rustic wooden bowl of lemons or fruit in the kitchen — cliché as they may sound — sum up the vibe. Natural objects, such as driftwood, olive branches, and wildflowers, can create the mood on a table. Avoid anything "too brassy, too shiny, too new, too silky, or too formal," Del Piero says.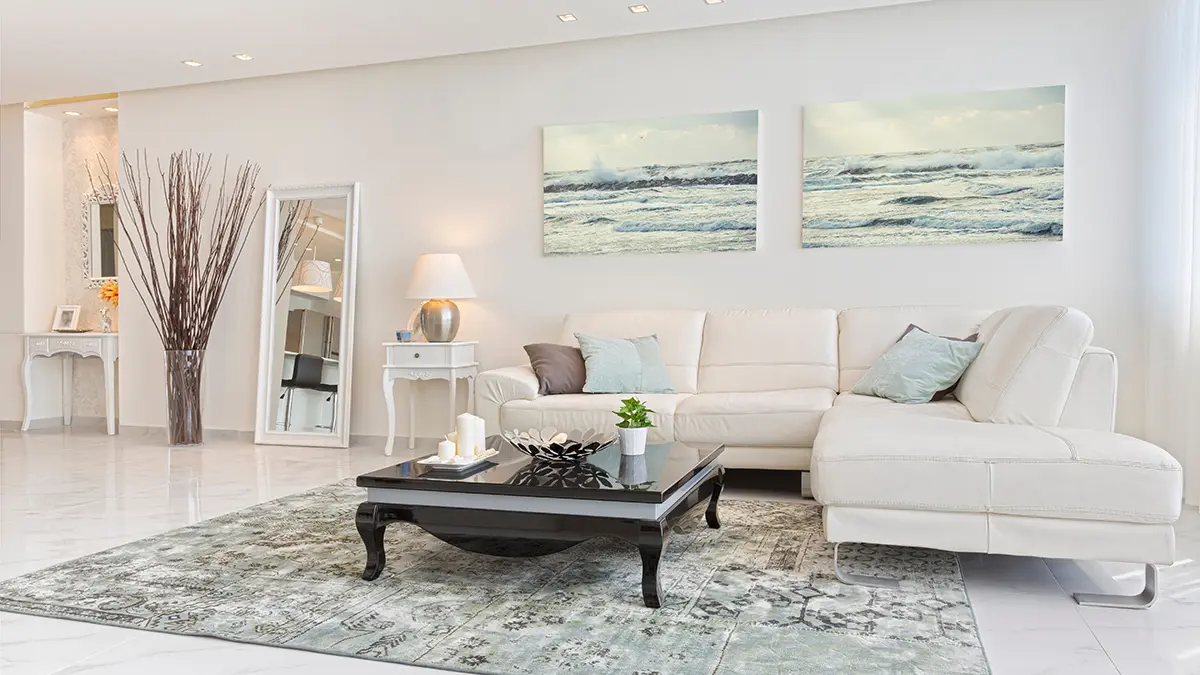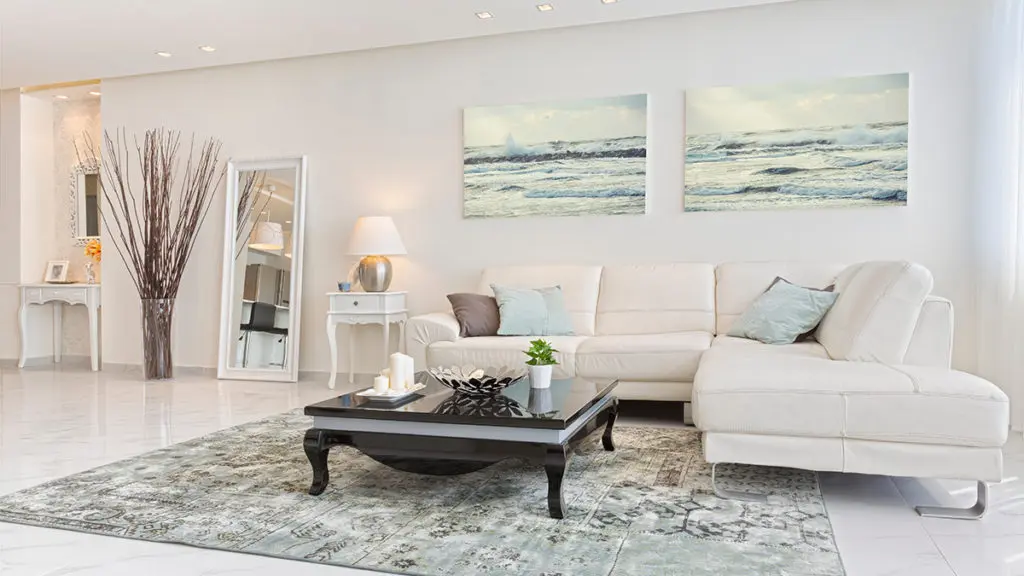 That idea of repurposing items applies to what you wear, too. Linett suggests vintage madras or tuxedo shirts, men's button-downs, and minimal gold jewelry, perhaps inherited. "Vintage looks like you had it in your closet for years, even though it was in someone else's," Linett says.
Why coastal grandmother is in
Why is coastal grandmother so popular right now? Perhaps people are looking for a more relaxed approach to life, and the aesthetic is just an extension of that feeling. We take comfort in living life simply, focusing on the basics, enjoying nature and friends, appreciating the beauty of a perfectly ripe tomato or buttery pie crust.
We also feel nostalgia for an easier time.
"The world is so crazy right now, the last thing you need to do is worry about what you're putting on all the time," Linett says. "This look is not tone deaf, it's not flashy or inappropriate, because there are more important things going on (in the world)."
Right she is. I'm off to the beach to ponder life in my linen pants under the shade of my straw bolero hat. I'm lucky I kept my striped shirts from high school. Sorry, Carrie, this coastal grandmother is not selling.