Wrapping Up the 2020 Holiday Season
The COVID-19 pandemic has caused massive upheavals in consumer spending. As people change the way they gift and spend, our State of Gifting report gives you a look into the changing patterns of consumers during these turbulent times. Holiday Shopping Behavior:
2020 vs. 2019
With more distance between loved ones and less traffic inside stores, the 2020 holiday season kicked off earlier than ever with a surge in online shopping.
After analyzing more than 70 million online transactions across all our brands-including 1—800 Flowers, Harry & David, Cheryl's Cookies, and more—we discovered the motivation behind all those extra gifts:
People didn't just give more gifts to nurture existing relationships, they also did it to make new connections, support those who struggled, and thank those who went beyond the call of duty.
Then we took a deeper look into our database and gleaned the most popular words from 40+ million personal messages that accompanied gifts. We found that, compared with 2019, almost every little note delivered in 2020 expressed bigger sentiments of heartfelt compassion, newfound appreciation, and a desire to reunite with the recipient in 2021.
Presents Replaced Presence
Online gifting increased
Mail-order gifts replaced in-person hugs

Our first report noted a 50% increase in total gifts sent in 2020 prior to the holidays. In early November, that continued. With no office parties, white elephant exchanges, or shared holiday meals in sight, many people sent gifts to stay close with one another and keep the holiday cheer alive virtually.
~11x↑
Increase in gifts sent related to happy hour *
~4x↑
Increase in surprise gifts delivered **
3x↑
Increase in gifts sent to loved ones ***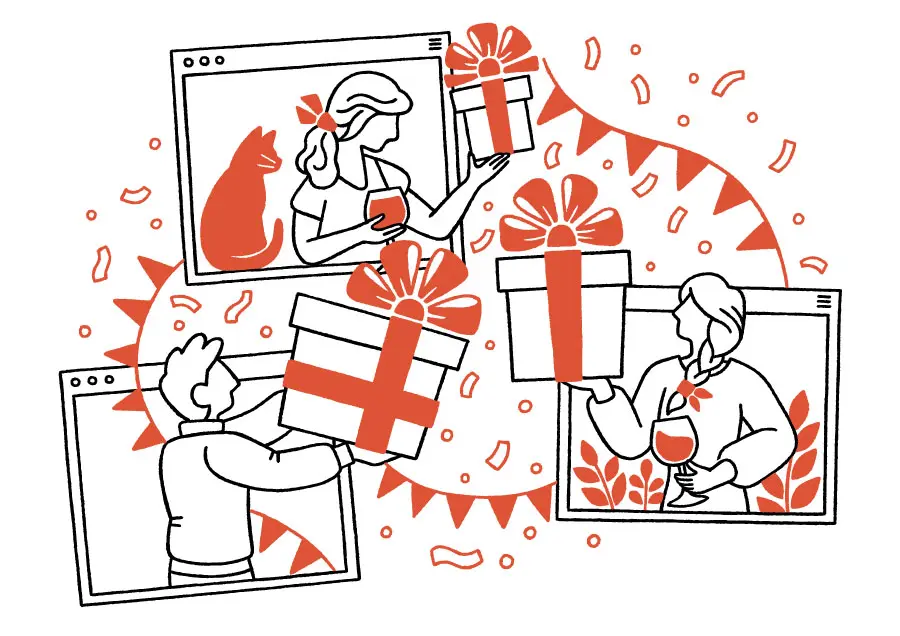 TAKEAWAY
When in-person interactions were few and far between, gifts gave people a new way to connect with one another.
Santa's Longer List
People gifted with us more than ever
The limitations of lockdowns and social distancing helped people gain a new appreciation for others. And come holiday time, it showed.

The challenges of 2020 inspired people to send gifts from us to essential workers, colleagues and clients.
When it came time to give holiday gifts, some people were clearly top of mind.
1.25x↑
Increase in gifts sent to essential workers *
~9x↑
Increase in gifts sent to colleagues and clients **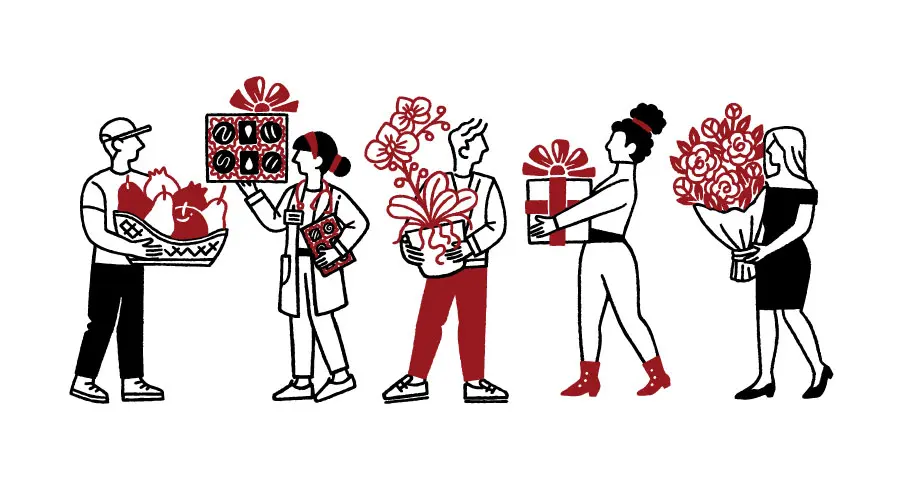 TAKEAWAY
2020 helped people value essential workers and colleagues in a new way, so they sent them gifts to say, "Thank you for your hard work!"
Finding Perfect Gifts
The search for gifts began online
With people staying safe at home, window-browsing took place through browser windows.

People searched our brands' social media posts for ideas, browsed our websites and gift guides, and used our search engines to find the "just right" gift.
People found inspiration on…
~2x↑
We saw nearly twice as many monthly visits and visitors to our Pinterest pages *
85%↑
An increase in website traffic across our brands **
4x↑
And an increase in searches for "Christmas cookie delivery" ***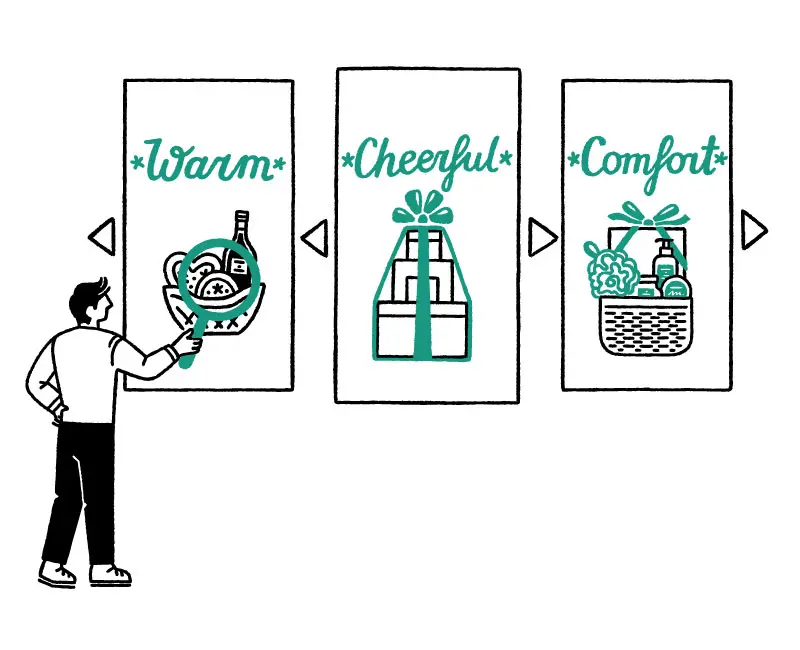 TAKEAWAY
This year, finding and giving gifts that expressed a specific sentiment was equally as important as the actual gift itself.
Holiday Cheer WFH
People said "goodbye" to office parties and "hello!" to more company gifting

We combed through personal messages and sales data to understand how colleagues and businesses wrapped up the year when celebrating the holidays together wasn't possible.
Companies and employees gave to…
~4x↑
In messages that talk about being "together again" next year *
~9x↑
In messages saying the sender "can't wait" to see the recipient **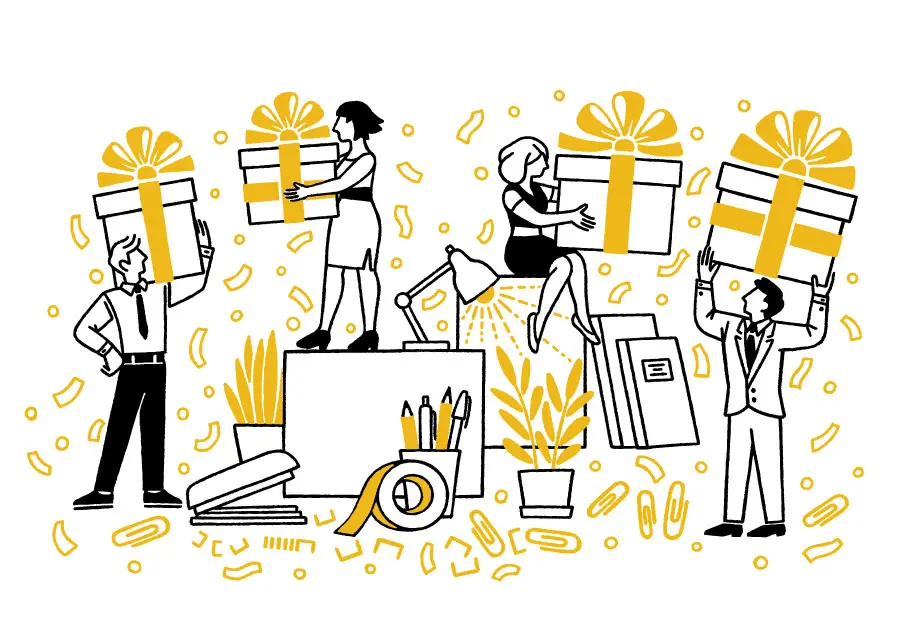 TAKEAWAY
The office may have closed, but the work didn't stop. Businesses and employees still managed to find ways to keep things moving (Thanks, Zoom!) and show appreciation for all their employees' extra effort (Thanks, online gifting!).
Comfort Went Virtual
People sent gifts to comfort one another

Holiday traditions and family gatherings bring feelings of comfort and nostalgia. But in 2020, public health regulations didn't allow large groups to be together, so instead people sent gifts to comfort their friends and loved ones.
'Tis the season to be comfortable…
We saw a big rise in gifts from the comfort category, including delicious meals, scented lotions, soft blankets, calming candles, and other comfy gifts.
~3x↑
Increase in gifts sent containing comfort food *
~9x↑
Increase in gifts labeled as "comfort" gifts **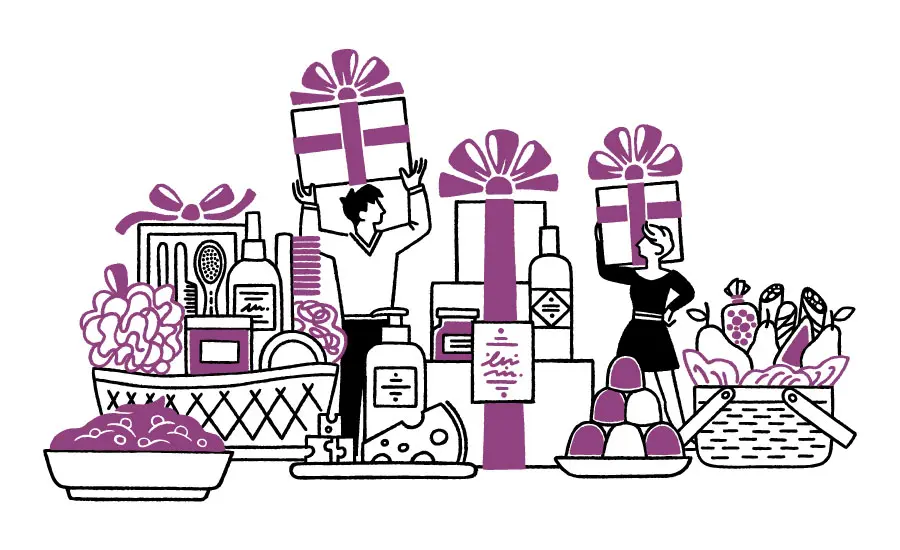 TAKEAWAY
In 2020, it was clear that people found comfort in gifts. That means, when we can finally be together again, we'll feel a new level of comfy cozy we've never experienced before.
Looking Forward
We all hope 2021 will be a year of reunion
While 2020 was hard, it gave us time to look within ourselves and ask not what we can take, but what we can give. If 2021 turns into the year of reunion we hope it will be, we can expect everyone to come back with more expressions of gratitude, stronger connections, and bigger celebrations. TAKEAWAY
This past year revealed that the greatest gift we can give in 2021 goes beyond a bouquet of flowers or a box of chocolates. What people truly want to give are the sentiments behind the gifts — the feelings of togetherness they missed because of the pandemic.
All data unless otherwise noted is from the 1-800-FLOWERS.COM, Inc. family of brands.
Related Content