Whether you're looking for romantic gift ideas or ways to make yourself feel loved, "Your Trusted Cupid" brings you top-notch advice from relationship experts. This story reviews zodiac compatibility and the perfect gift to give your loved one based on their sign.
Is your love written in the stars? Is falling in love as easy as plugging your birthday into Google and asking what's the best zodiac match for your specific sign?
Zodiac compatibility is not that straightforward, says Sterling Bowen, astrology expert at Sanctuary, a company that offers daily personalized horoscopes, live birth chart readings, and on-demand astrologers. One way to improve your relationship with your partner is to learn which signs combine well across the four elements of our natural world: fire, earth, air, and water. Each element is assigned to three zodiac signs.
Your astrology is complicated — just like love!
Sterling Bowen
Astrologer
Sanctuary
By looking at the elements, you can get a sense of how best to work with each partner's sign. The elements that pair well together have temperamental tendencies associated with them that balance out other qualities. Say, perhaps, as an air sign Gemini you tend to have trouble staying grounded. The steadiness of Capricorn, which is an earth sign, will help you with that.
But don't sweat it if your relationship isn't a love pair according to the elements. "A lot of what makes two people compatible is choosing to understand that it's complicated," says Bowen. "Ultimately communication and honesty are going to be your best tools. Some signs may have easier times doing that, but that's part of learning about other people."
So certain temperaments work together better than others, but there are no disastrous astrological relationships. "Your astrology is complicated — just like love!" he says.
Below, Sanctuary defines the temperamental tendencies associated with the four elements and which signs pair well. Once you know if Taurus, for example, is a good fit for Cancer, then you can take a peek at our list of perfect gifts for each star sign for Valentine's Day, birthdays, anniversaries, or a "just because" celebration.
The elements and their signs
Fire: Aries, Leo, Sagittarius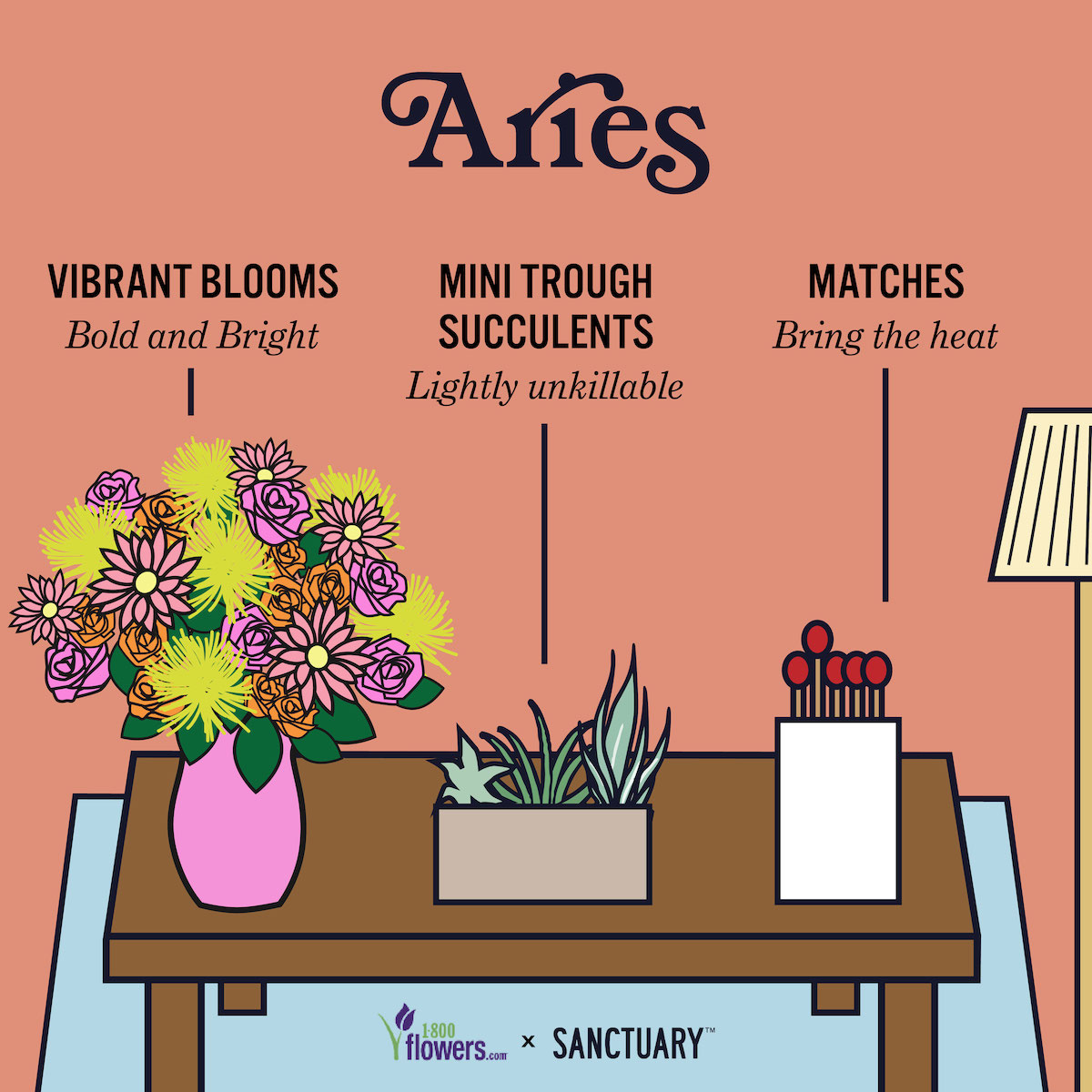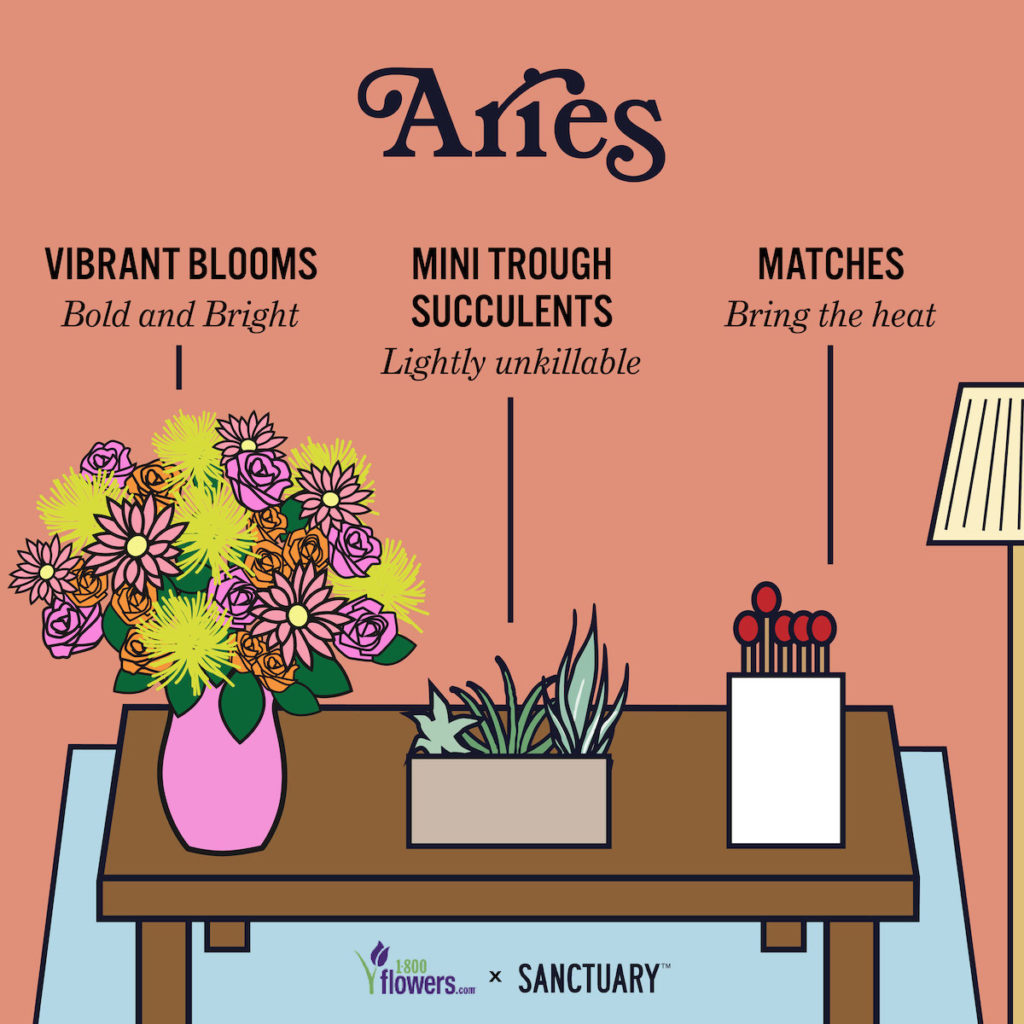 Temperament: Energetic, motivated, passionate
Fire signs tend to act first, think later, so air signs can help keep them focused. "Water signs can be good partners to keep them from burning out," says Bowen.
Pairs well with: Air (Gemini, Libra, Aquarius) and Water (Cancer, Scorpio, Pisces).
Earth: Taurus, Virgo, Capricorn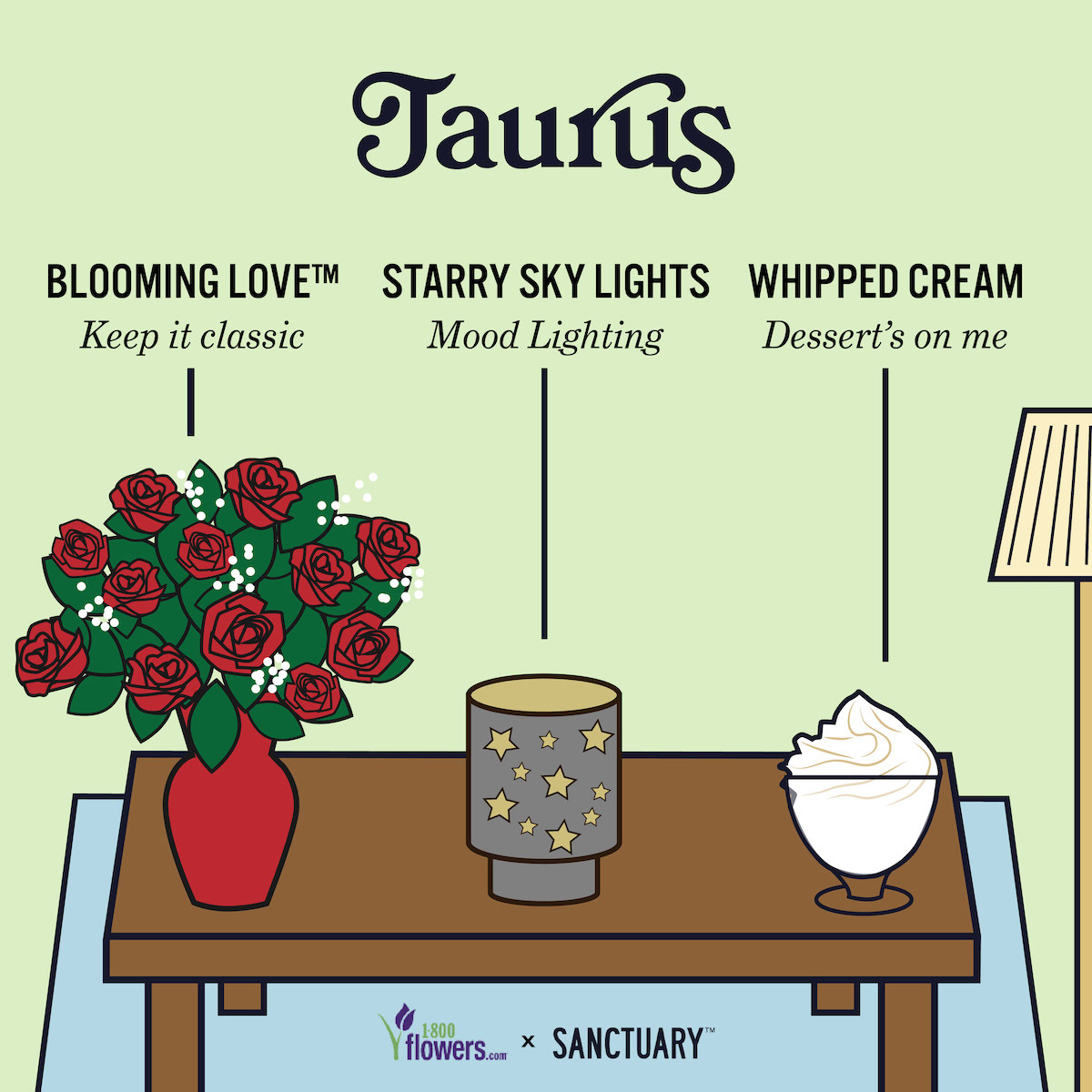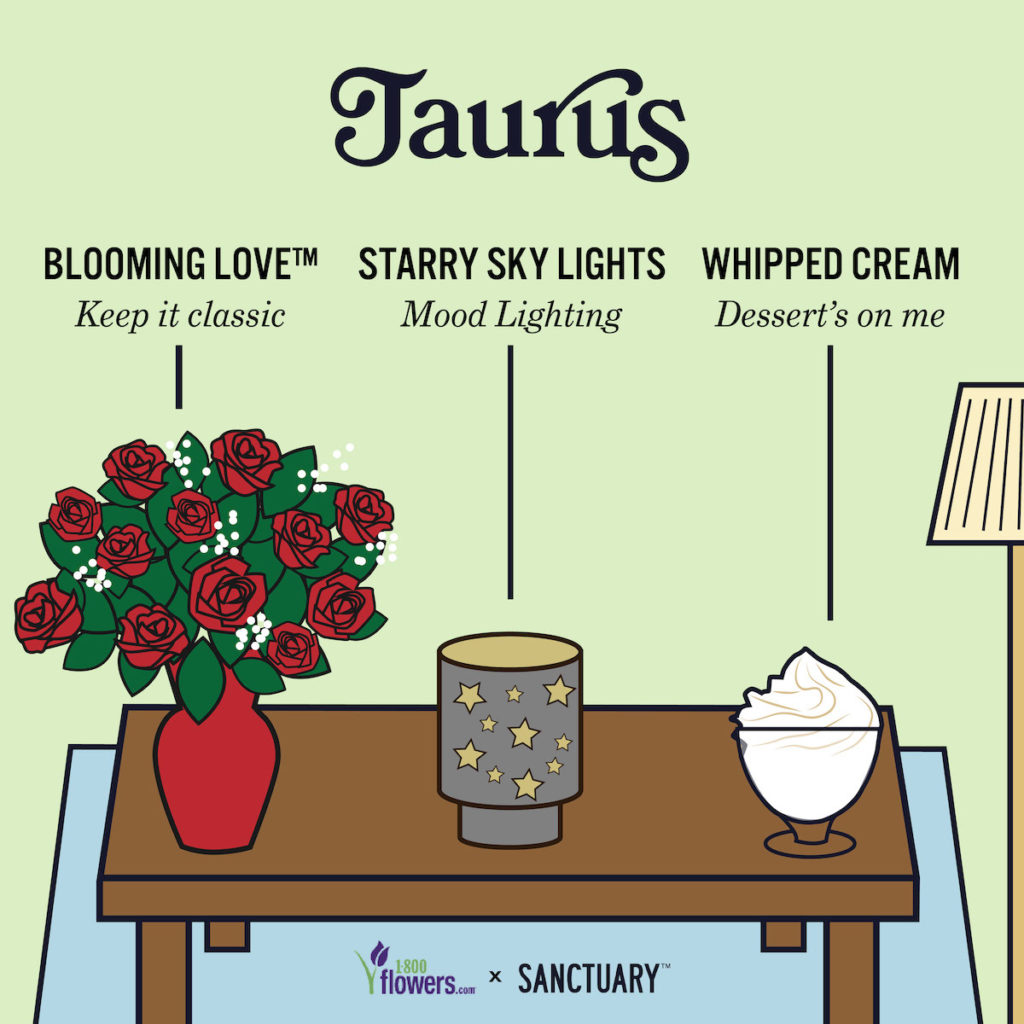 Temperament: Grounded, steady, stable
Earth signs might get stuck in a rut or miss opportunity when it presents itself.
Pairs well with: Fire (Aries, Leo, Sagittarius) and Water (Cancer, Scorpio, Pisces)."Fire signs can be good matches to keep their thirst for life alive," says Sanctuary's Bowen. "Water signs can be good partners to help them appreciate change."
Air Signs: Gemini, Libra, Aquarius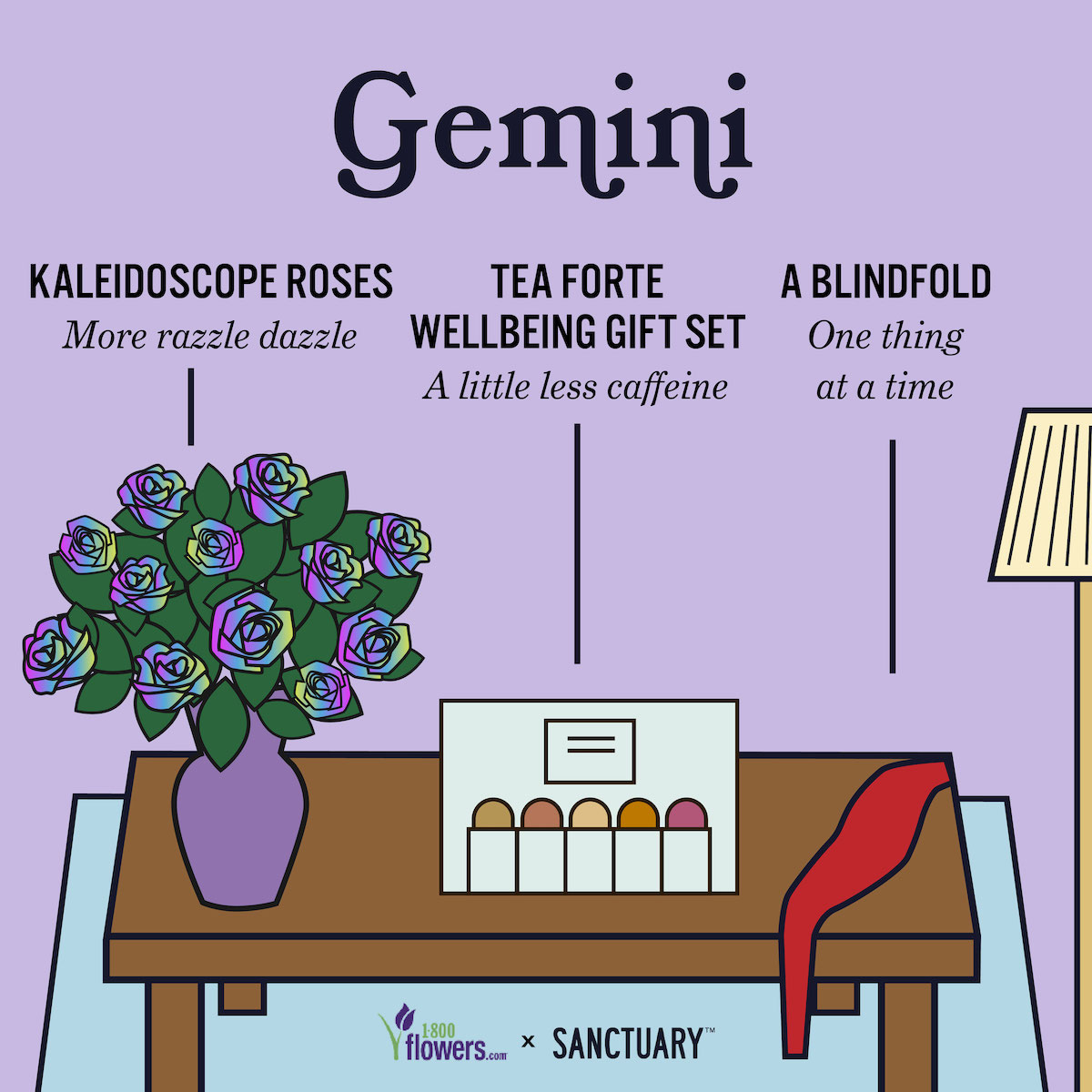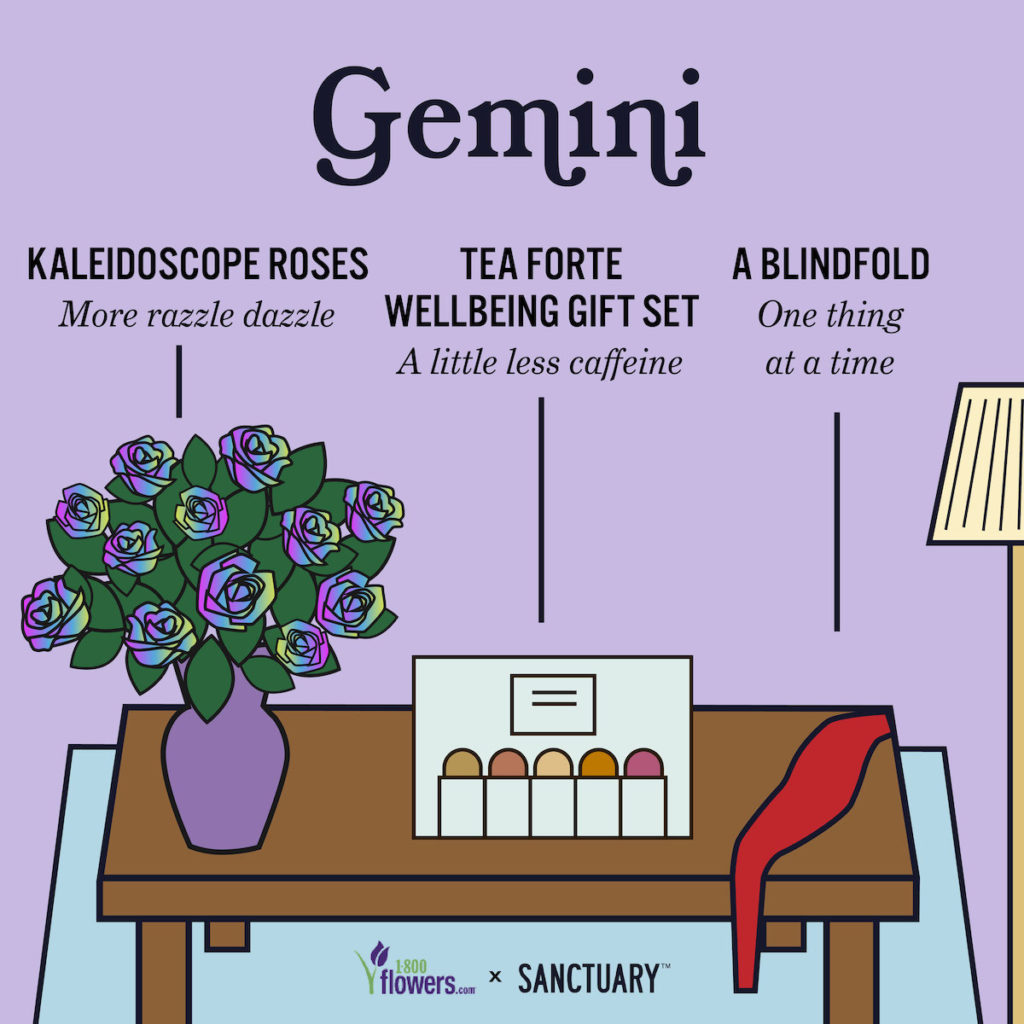 Temperament: Cerebral, energetic, excellent communicators
Air signs can have their heads stuck in the clouds and don't always live in the present.
Pairs well with: Earth (Taurus, Virgo, Capricorn) and Fire (Aries, Leo, Sagittarius). Earth signs will help keep them grounded and the Fire element zodiac signs will keep them living in the moment.
Water Signs: Cancer, Scorpio, Pisces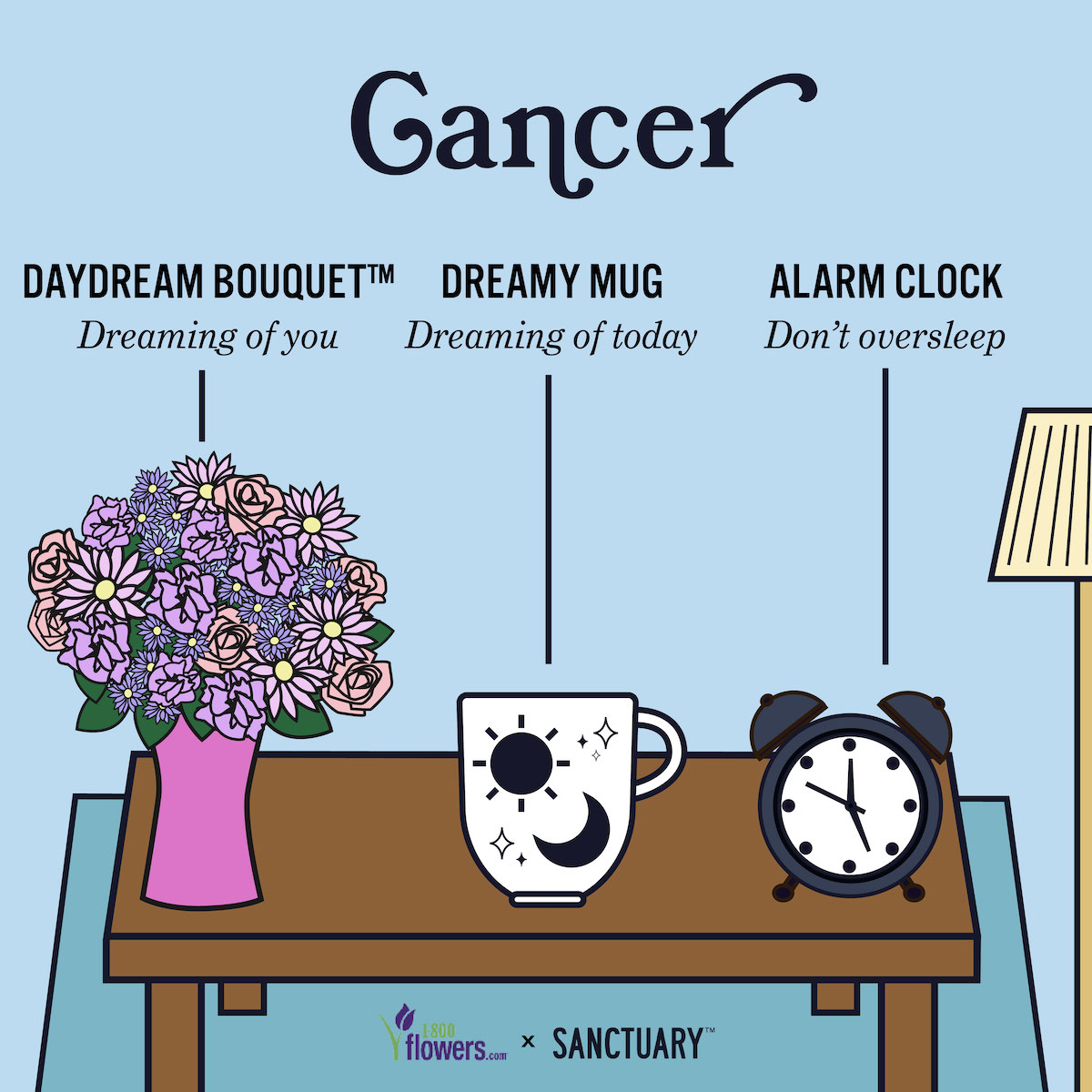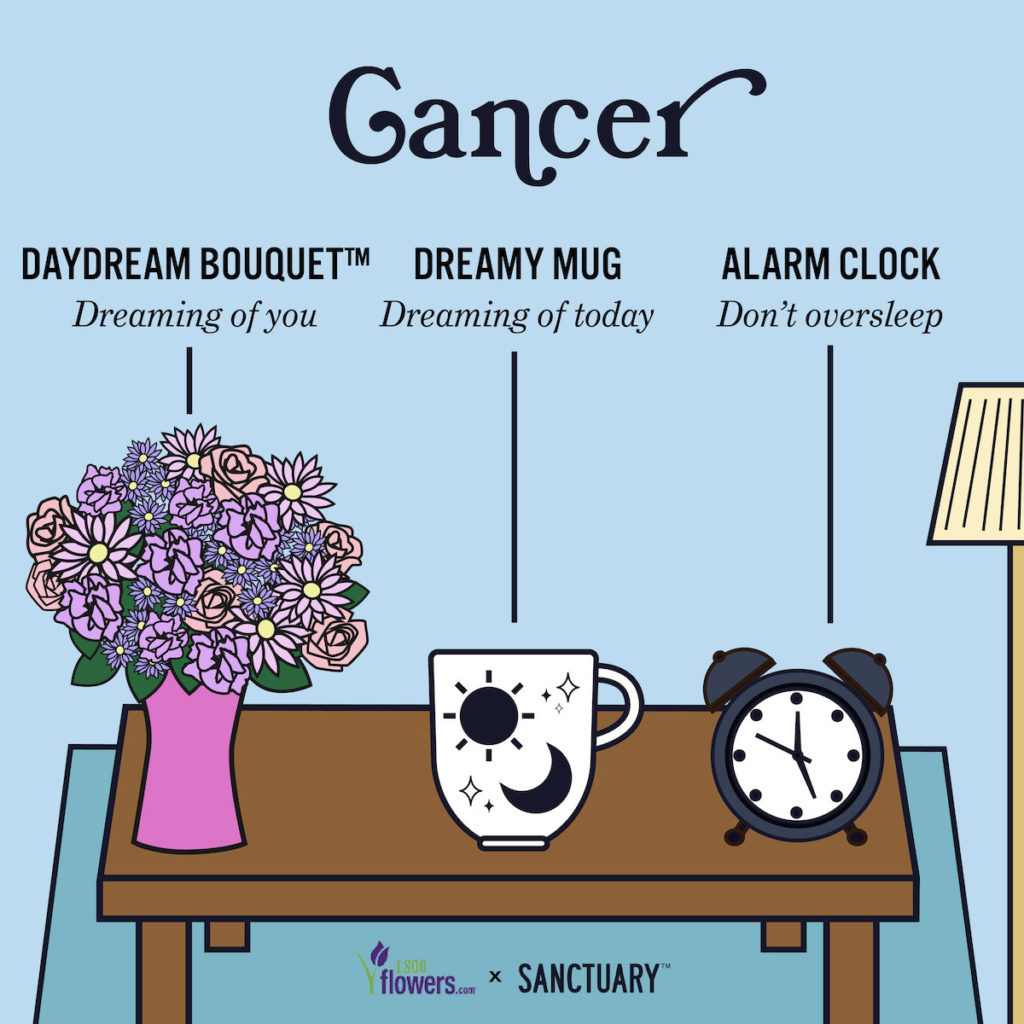 Temperament: Emotive, feeling, intuitive
Water signs can have trouble staying grounded and in reality.
Pairs well with: Earth (Taurus, Virgo, Capricorn) and Air (Gemini, Libra, Aquarius). Earth signs will keep Water signs grounded and living in the present, while "Air signs can be good partners to keep their heads clear," says Bowen.
Best gifts for your partner's zodiac sign
Now that you know a bit more about how signs best relate, Bowen offers star-approved flowers and gifts to give your love match. There's nothing wrong with using a little cheat sheet from the universe to make sure your partner is happy with their next gift!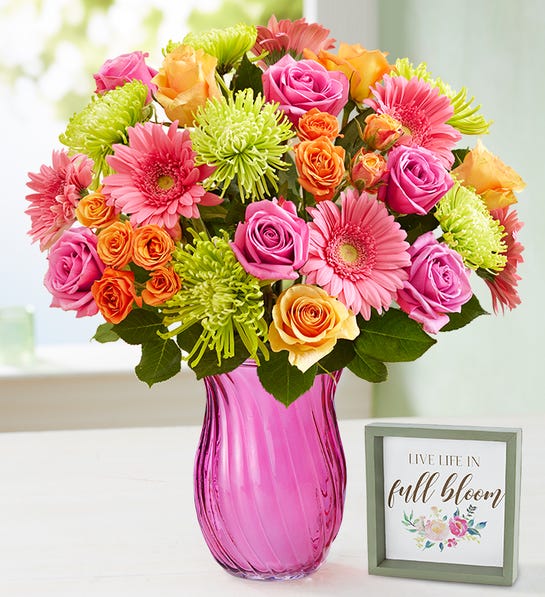 Aries (March 21 – April 20)
Energetic and enthusiastic, Aries needs accessories that will keep up with them. This bright arrangement is sure to inspire and liven up any room (just like them!)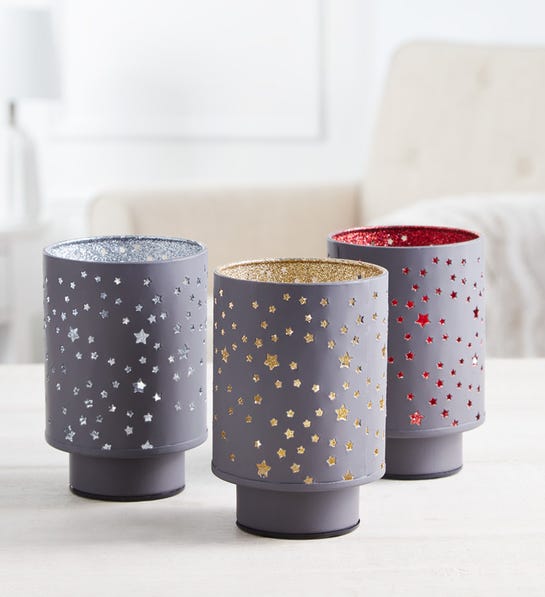 Taurus (April 20 – May 21)
Taurus is the master of the mood, cultivating the best of everything. Help them set the ambiance for the evening with a candle set that sparkles as they do.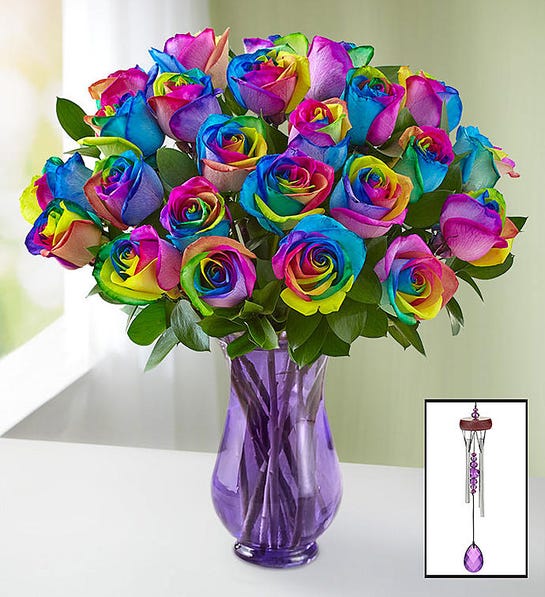 Gemini (May 21 – June 21)
Curious and just a dash chaotic, Gemini's mind is constantly whirling with innovative ideas. They deserve a floral treat that is just as colorful and unpredictable as they are!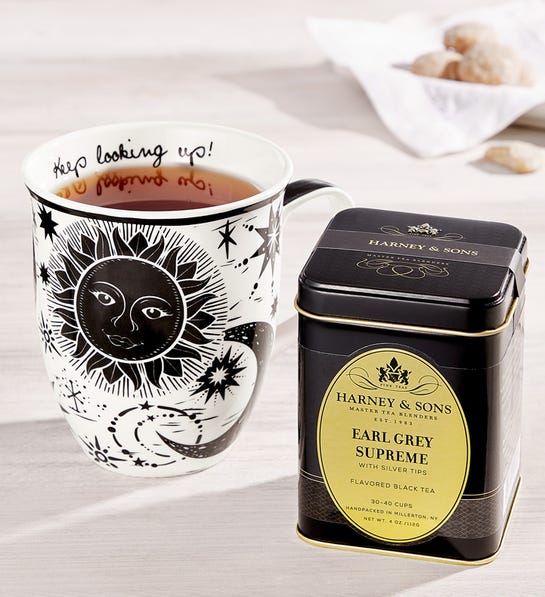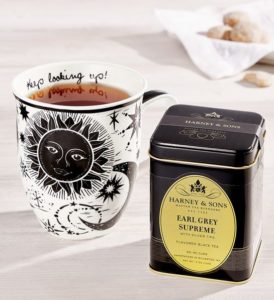 Cancer (June 21 – July 23)
Cozy Cancer is all about downtime. Soothe their spirit and inspire calming moments with a celestial cup and tea set that helps them cultivate self-care.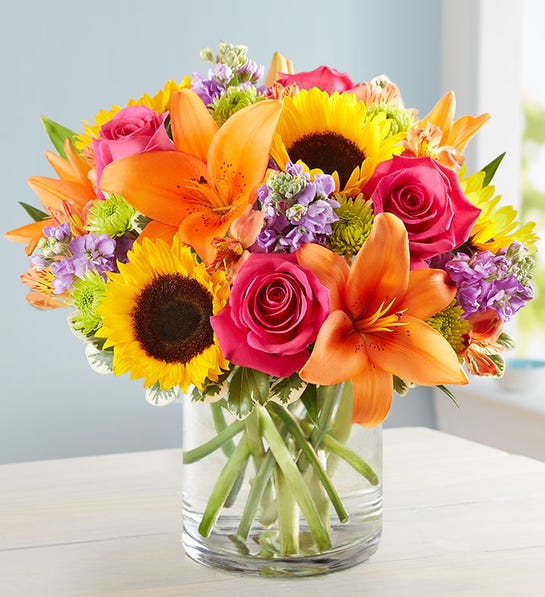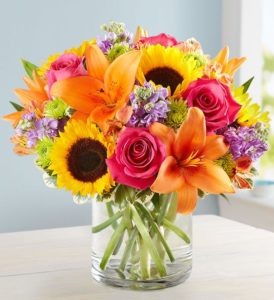 Leo (July 23 – Aug. 23)
Bright, cheerful, and full of sunflowers, this bouquet reminds any Leo that they shine bright in your life. Plus, Leo is ruled by the sun, so the stars are aligned with this choice of gift!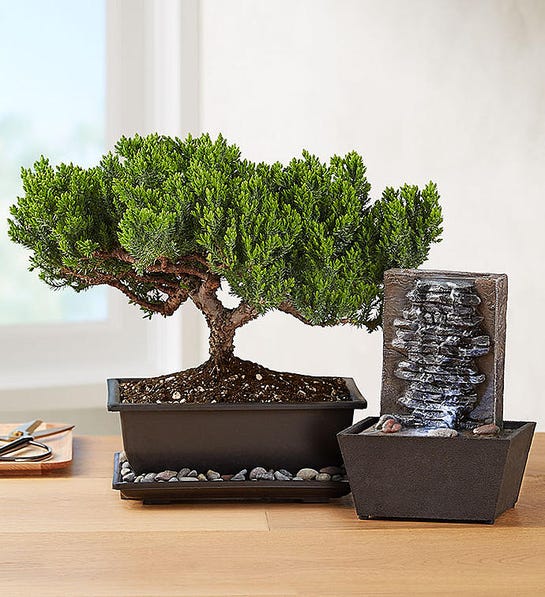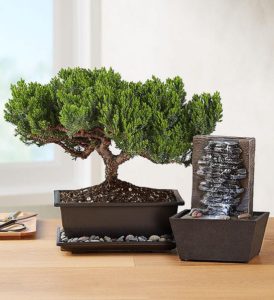 Virgo (Aug. 23 – Sept. 23)
Every Virgo deserves a moment to themselves in which they do not have to solve any problems. Treat your favorite Virgo to a moment of quiet and contemplation by bringing the outdoors in with this zen-like bonsai. (And giving them a chance to be meticulous without interference.)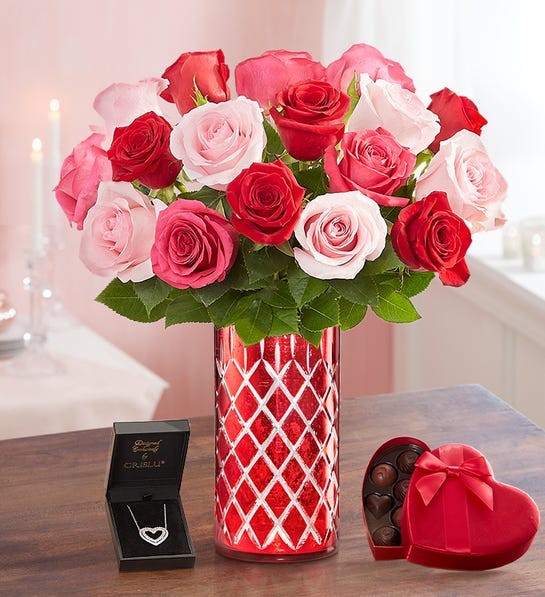 Libra (Sept. 23 – Oct. 23)
Keen on charming, Libras can be counted on to set the atmosphere and let romance flourish. Sweep them off their feet with a classic arrangement straight out of a fairytale.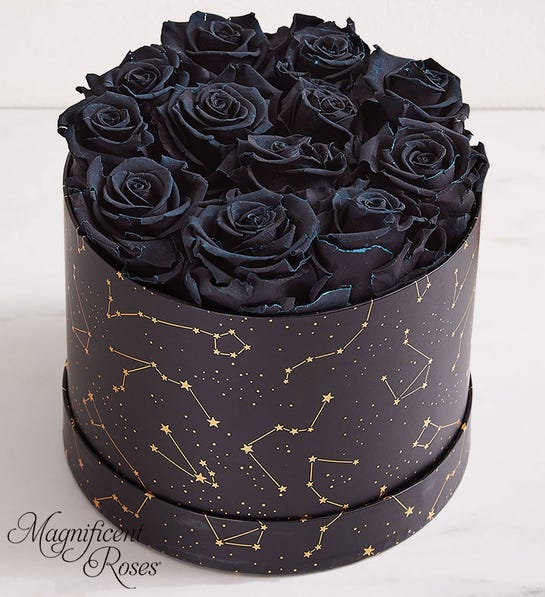 Scorpio (Oct. 23 – Nov. 22)
No one surprises quite like a Scorpio, which is why this unconventional conversation starter of preserved roses is perfect for them. As deep as a moonless evening and just as complex, these roses share all the qualities of your favorite Scorpio.
Sagittarius (Nov. 23 – Dec. 22)
Check to make sure your favortie Sagittarius isn't currently traveling before sending these exuberant orchids. The hearty orchids are long-lasting and may be just the gift to recall flowers from a past journey.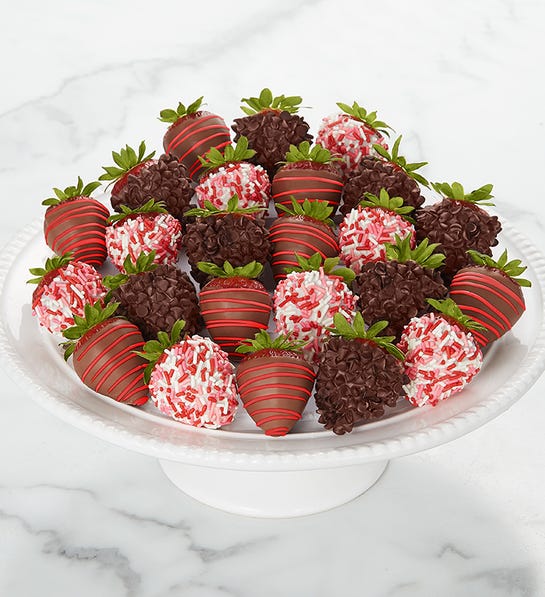 Capricorn (Dec. 22 – Jan. 20)
Our earthy Capricorns are highly connected to the senses. And these hard workers deserve a delicious treat. We couldn't think of a better gift than fresh strawberries covered in rich chocolate.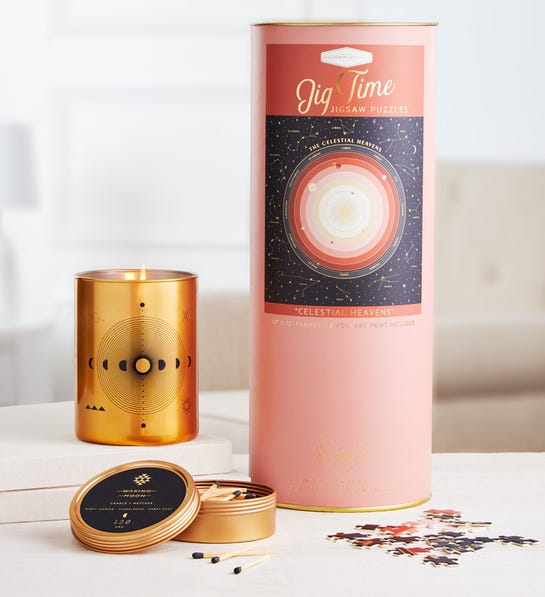 Aquarius (Jan. 20 – Feb. 19)
There's nothing an intellectual Aquarius loves more than solving a problem and looking at the bigger picture. Harness their skills for a fun activity you can share (as long as you let them do the final piece).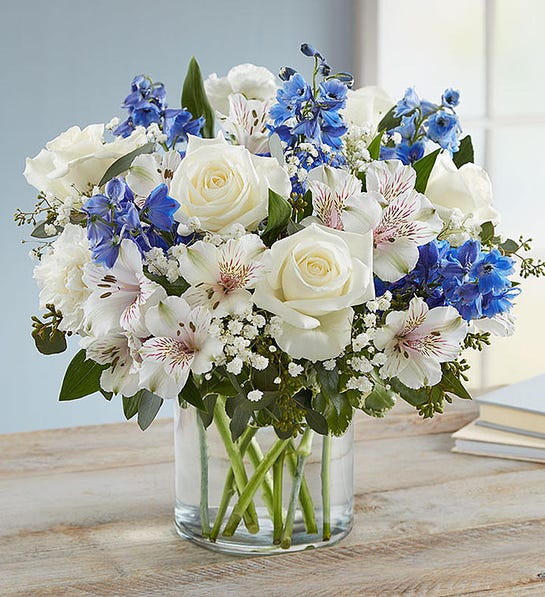 Pisces (Feb. 19 – March 21)
Give a Pisces three wishes and they'll wish for a thousand more. They can't help it, they love to dream! Encourage their fantasies and daydreams with a bouquet that they can get lost in.