Our series "Celebrating Motherhood" shares inspiring stories, helpful advice, and insightful recommendations for choosing the perfect gifts to express your love for moms of all types.
Mother's Day is the perfect time for families to enjoy each other's company while honoring Mom for everything she does. Of course, you want to make her day as special as she is, especially after the stress and uncertainty of the past year. One way to celebrate Mom while avoiding crowds is to let her cuddle up on the couch in her comfiest pajamas with her favorite people and snacks.
A Mother's Day movie marathon checks all the boxes, especially the part where Mom is celebrated while relaxing on the couch. Here are some ideas for creating an in-home movie theater experience just for her, including how to set it up, what to serve, and some tips on picking the perfect films.
Location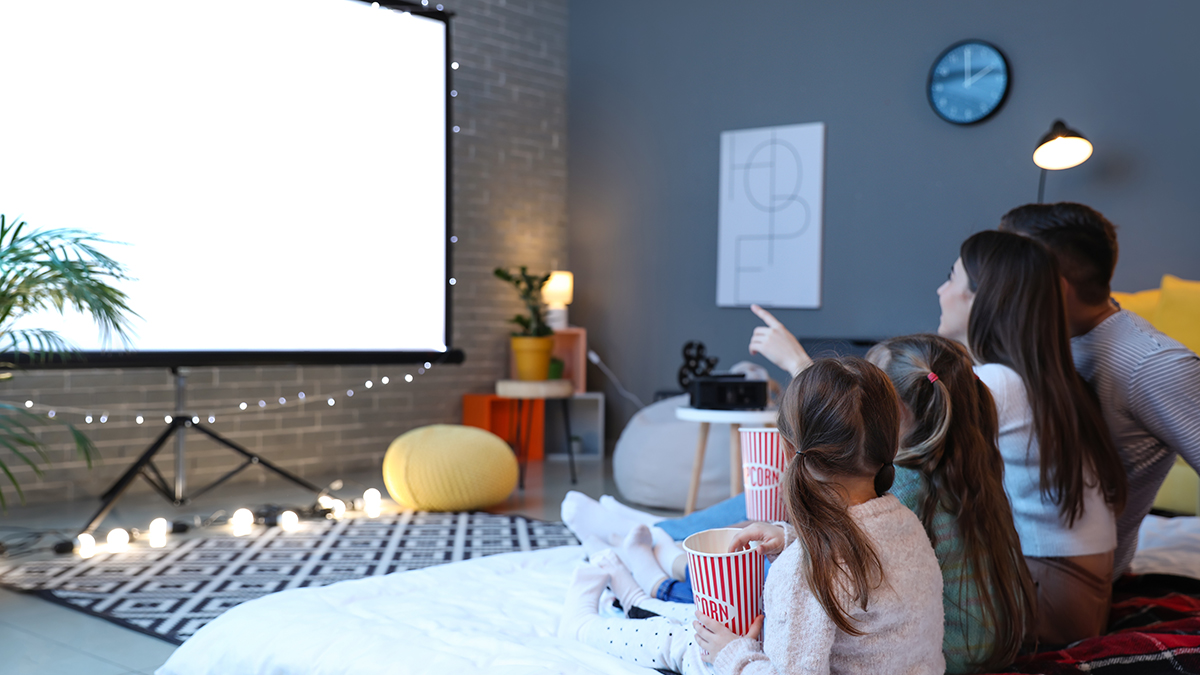 Your first decision is where to stage your marathon. If you have more than one large TV, you'll want to choose somewhere with plenty of room for each family member to stretch out. But keep in mind that Mom is the guest of honor – that means she gets the most comfortable spot on the couch (don't forget a footrest) or the best chair all to herself.
If the weather cooperates and you have a projector, another option is to screen your films in the backyard or on the patio. A white sheet (or even the side of your house) can serve as a screen, and you can use lawn chairs and plenty of blankets and pillows for seating. Once again, reserve the comfiest spot for Mom.
Timing
Allow Mom to sleep in and have a lazy morning while you get things set up. Then consider her preferences for the day when deciding on the schedule for your movies. You can get started in the early afternoon, or if you're hosting the fun outside, you might want to wait until dusk to get the party going. (Just remember, the later you begin, the fewer movies there might have to be in your line-up.)
Decorations
Here's where you can personalize things just for Mom. We have a few ideas to get your creative juices flowing:
Design a giant marquee on poster boards or newsprint announcing, "Mom's Movie Marathon." Hang it at the entrance to your viewing area along with a string or two of mini lights.
Use a large chalkboard or white erase board to announce the films with bold "Now Showing" and "Coming Soon" signs.
Get the kids involved in drawing pictures of movie projectors, scene clapperboards, spotlights, or other images that represent Hollywood.
Make paper chain style streamers using "admit one" paper tickets. You can buy rolls of these inexpensive tickets at the dollar store and office supply stores.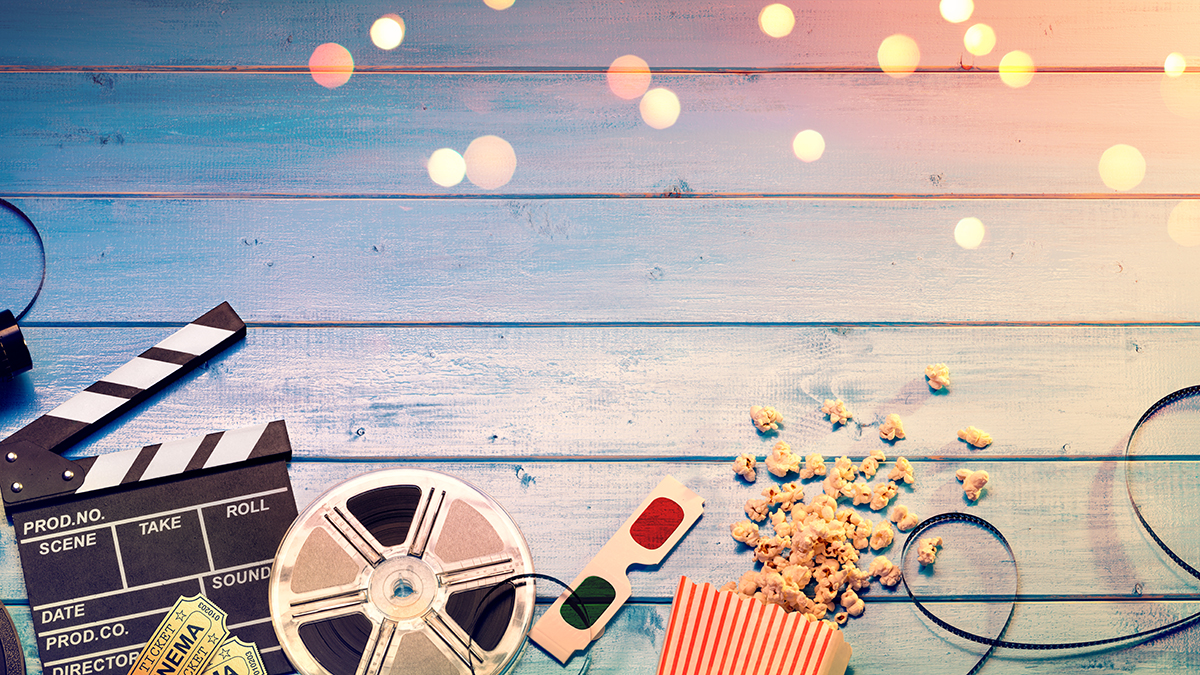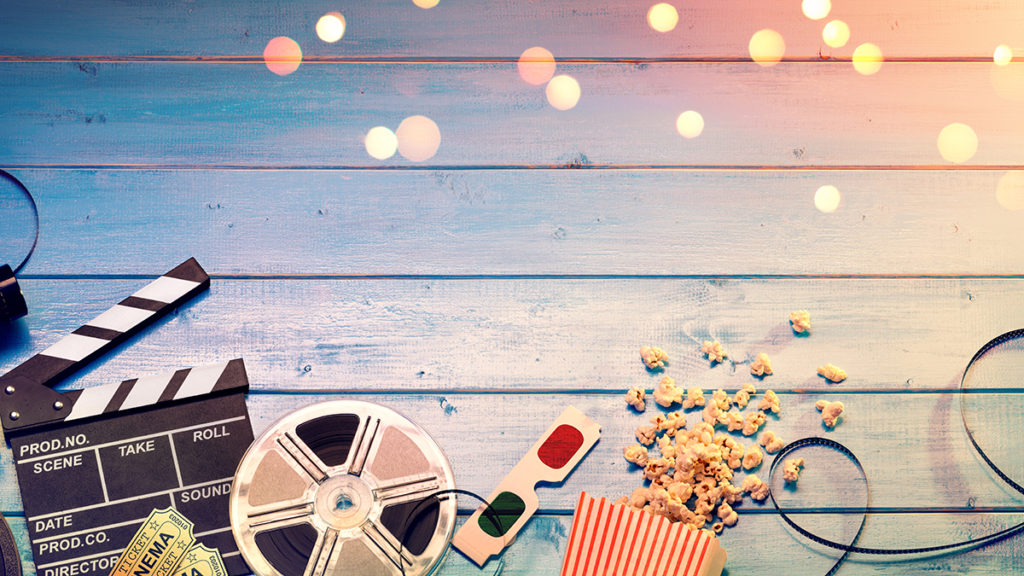 Tickets
To add to the fun, you should make things official by issuing tickets for your marathon. You can use classic "admit one" tickets or create one-of-a-kind personalized tickets for this event. You'll find a variety of movie ticket templates online that you can use as-is or customized for Mother's Day.
Concessions
What's a movie marathon without snacks? Plan to stock up on your family's favorite kind of popcorn and keep it popping so that its wonderful smell adds to the overall ambiance.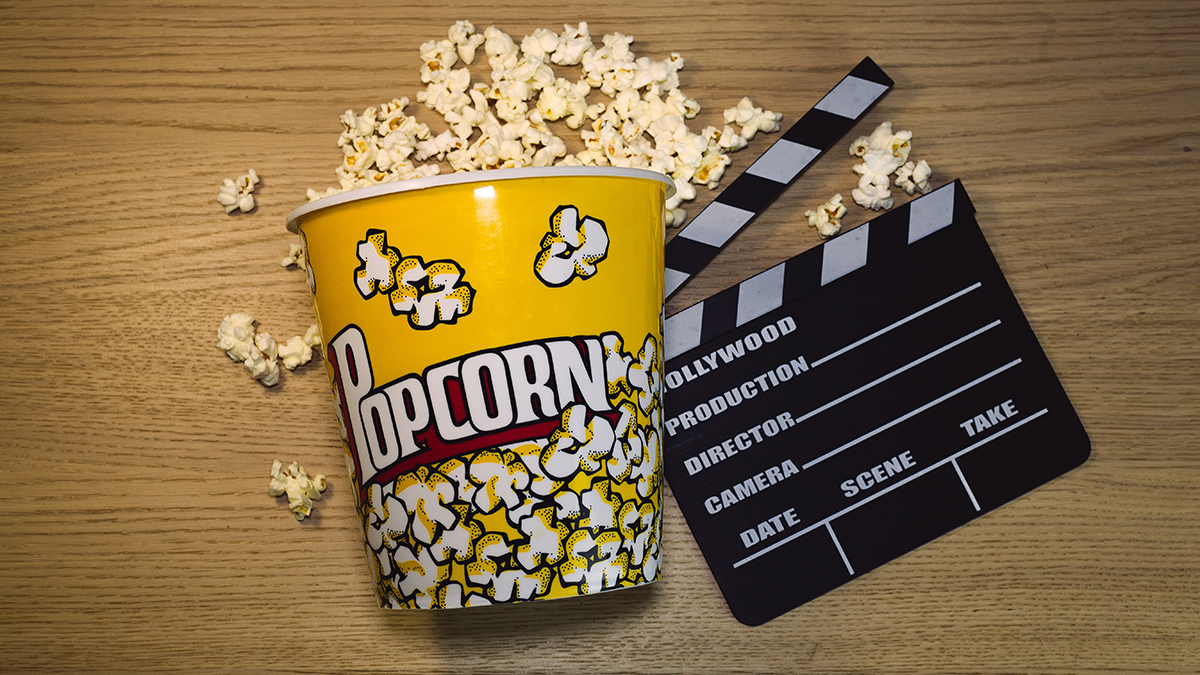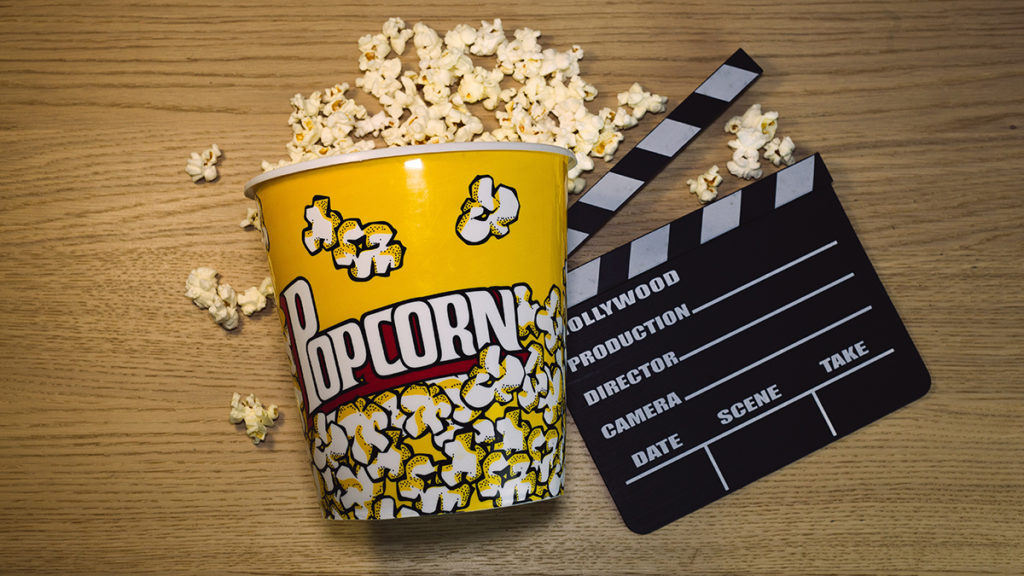 If you serve the popcorn in those iconic red and white paper popcorn bags, the bags can help decorate your very own "concession stand." (Don't forget the sign!) You can purchase the bags in bulk online and at many craft and big box stores.
In addition to popcorn, be sure to cater to Mom's sweet tooth (and yours) with movie-sized boxes of her favorite candy. Other snack foods that are easy to handle while cuddling up to watch a movie are cheese and crackers, pizza, finger sandwiches, chips and dip, and fresh vegetable and fruit slices.
Have plenty of ice, cups, and straws on hand to serve Mom's favorite soft drinks throughout the marathon. Or, if you want to get fancy, you could set up a "Make Your Own Italian Soda" stand complete with several syrups, club soda, cream, and whipped cream.
Virtual guests
If you can't be together in person, you can bring long-distance moms and grandmothers in on the fun with an e-mailed invitation to this Mother's Day virtual event.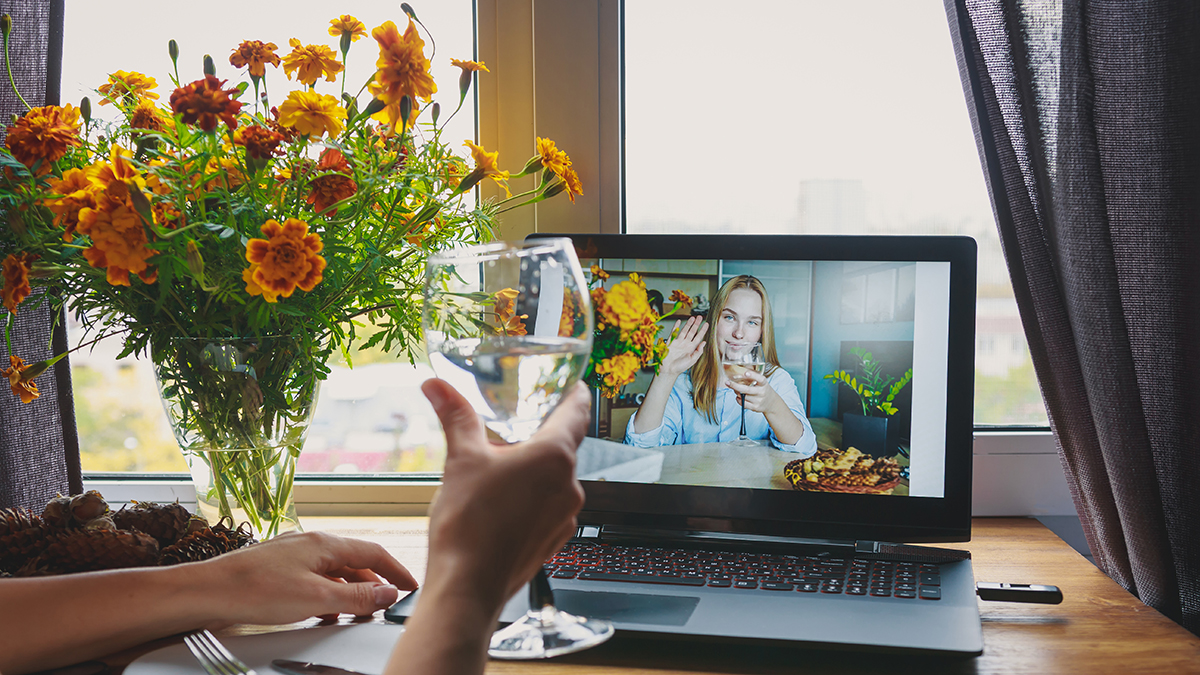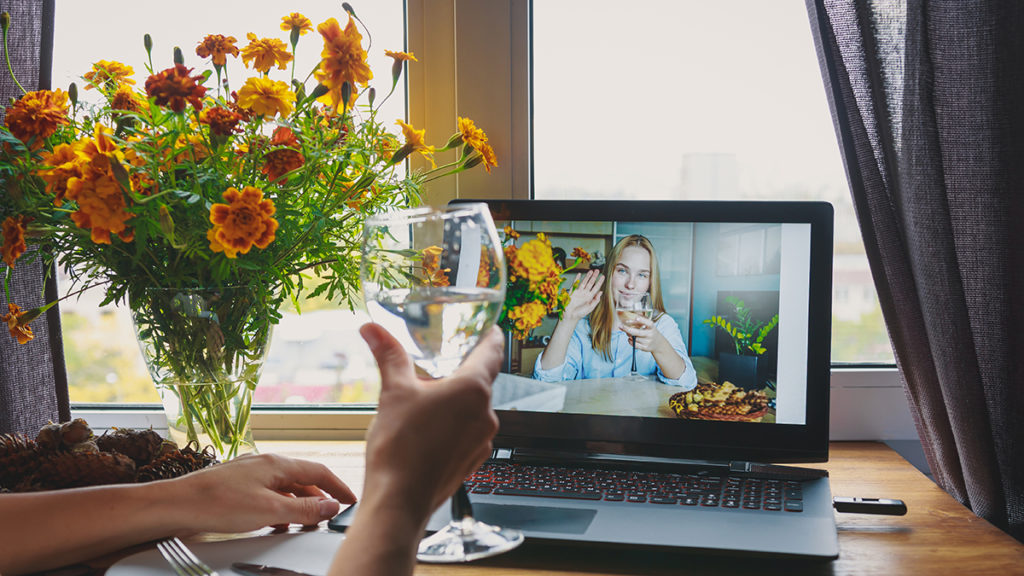 On Mother's Day, be sure to give them a tour of the setting, allow them to greet other family members, and then place the device in a spot where they can see what's going on and take part in the conversation. For best movie viewing, encourage them to stream the movies simultaneously on their own screens, however.
What to watch
We partnered with Universal Pictures Home Entertainment to come up with a list of films that are perfect for your Mother's Day movie marathon. We decided to go with feel-good films, but you can add some adrenaline pumpers to the mix if those are what your mom enjoys.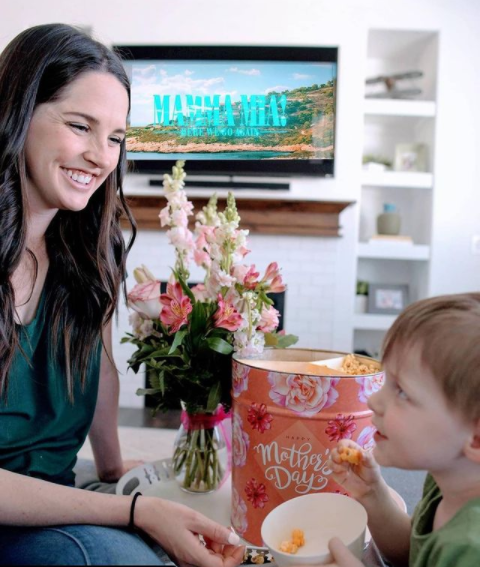 Mamma Mia!
Mamma Mia the Movie, a musical built around the songs of the hugely popular Swedish pop music group ABBA. Starring a big-name ensemble cast including Meryl Streep, Amanda Seyfried, Pierce Brosnan, and Colin Firth, this romantic comedy is a musical celebration filled with laughter and fun!
My Big Fat Greek Wedding 2
Toula (Nia Vardalos) and Ian (John Corbett) are parents of a rebellious teen and dealing with aging parents in this hilarious sequel to the My Big Fat Greek Wedding (2002). After a long-held family secret is revealed, the Portokalos clan reunites for — you guessed it — another big wedding.
Pride & Prejudice
Can he overcome his pride, and can she get past her prejudice? Starring Keira Knightley as the spirited Elizabeth Bennet and Matthew MacFadyen as the reserved Mr. Darcy, this 2005 film brings Jane Austen's beloved 1813 novel to life.
Definitely, Maybe
In this sweet film from, Ryan Reynolds plays a father who is contemplating divorce when his young daughter (Abigail Breslin) asks him about his life before marrying her mother. Reynold's character changes the names and some of the facts, forcing his daughter to figure which one of the three former girlfriends is the one he married.
Out of Africa
The sweeping cinemaphotography and the lilting music will stay with you long after watching this epic set in Kenya. The film, which stars Meryl Streep and Robert Redford, is based on events in the life of Karen Blixen-Finecke, a Dutch writer who used the pen name Isak Dinesen.
Downton Abbey
The Crawley family and their staff are back in all their imperfect glory in this feature film that is based on the beloved TV series. As everyone prepares for a visit from the king and queen of England, the future of the estate and their very way of life hangs in the balance.
A final word
Moms cherish the time and the thought behind their Mother's Day gifts. (That's why they hang on to those macaroni necklaces and finger-painted cards forever.) As you plan your Mother's Day movie marathon, remember it will be the little things that will touch her heart. There's no need to get lavish with the details; just add all the personal touches you can, and she is sure to love it.