An Interview with Senior Blog Writer
& Floral Expert Jerry Rosalia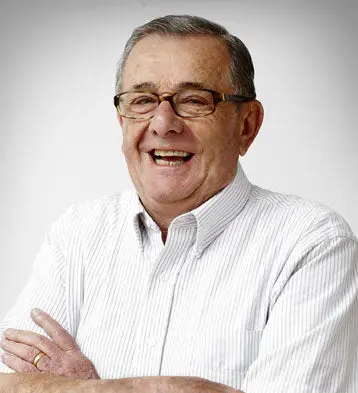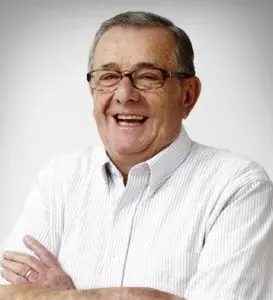 At 88-years-young, our Blog Writer & Floral Expert, Jerry Rosalia, is the kind of guy who looks at the glass half-full. During this time of social distancing, Jerry has been finding ways to stay safely connected with family and friends (including fellow seniors), as well as finding valuable ways to spend his time. With Jerry's positive outlook on life, we decided to ask him for helpful tips that may be useful to fellow seniors, or family and friends of seniors who are looking to reach out.
What's the best way to spend your time while quarantined?
Get your gloves, mask, walking shoes, and weather permitting, and take a walk! The sun and its vitamin D is anti-viral. And if none of it works, we all need the exercise!
How are you staying connected with family and friends?
My family meets twice a week on Zoom (which is very much like FaceTime). We "meet" with the entire family with everyone from Long Island, New York, to my great grandchildren whose daddy is a Marine in California. It was the first time the group got together when we weren't eating.
Is there anything you wish friends and family were doing that they are not?
We seniors have friends who are ill, live alone, etc. So, make their day and give them a call. You will hear a smile in their voices. In a day or so, you may even get a call back.
What advice would you give to fellow seniors?
As a senior citizen, I have a lot of old tax papers and other yellowing papers that need to be shredded, so I have been doing some spring cleaning. I've been bagging them so when we can go out, the old papers will be ready to be shredded or tossed.
Do you have any other advice on how fellow seniors can spend their time?
Learn to do cross word puzzles and jig saw puzzles. I did a puzzle the other day. On the box it said two to three years; it only took me a day-and-a-half! I was proud.
Another thing that has been a great way for me to spend my time has been taking care of plants. I've been re-potting plants that need to be transferred into larger pots. You can use mixing bowls until you can get the proper size pots. No soil? Take some from the garden if you have one, but make sure you microwave the soil first to kill any little critters that may be hiding in it. This may also kill any weed seeds as well.