Valentine's Day is a special day of love for many people, but when you're one of the winners from the Empire State Building's 24th Annual Valentine's Day Wedding Contest Presented by Kleinfeld, it is that much more special.
Each year, a few lucky couples are invited to say "I do" on the top of the Empire State Building. With its spell-bounding views and larger-than-life ambiance, the iconic landmark is often labeled the World's Most Romantic Building, making it the quintessential place to exchange Valentine's Day vows in a memorable way.
Even though a magnificent wedding backdrop undoubtedly sets the scene for an unforgettable evening, it is the soon-to-be bride and groom that make the event truly magical. This year, 11 couples, each with a captivating love story, were chosen to celebrate their wedding on the world-famous 86th floor Observatory. These stories capture a true love that can only be found in fairytale books, so what better way to honor such a special bond than by making their wedding dreams come true! #WOWthatslove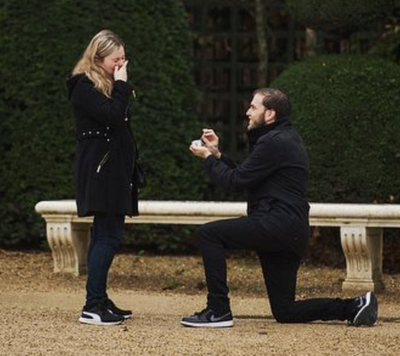 Meet Taryn and Jarred
When Taryn's college roommate and Jarred's best friend from high school set these two up on a blind date, they were sure it would be a perfect match – and it was! Even though the soon-to-be newlyweds were convinced to attend the date under false pretenses, they instantly found a connection. Flash forward to a rainy morning in France when Jarred kneeled on a bent – and muddy – knee to propose to Taryn in front of the Palace of Versailles. Since it was one of the biggest surprises of her life, Taryn hopes to return the favor by surprising her fiancé at another monumental location. As New York natives, she is sure a wedding at his favorite view on the planet would mean the world to him!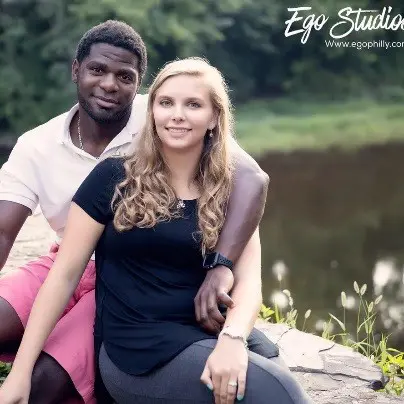 Meet Alyx and Jonathan
These high school sweethearts, who met at the bus stop junior year, experienced the challenges of a long-distance relationship when Alyx was invited to attend medical school in Grenada. Because she was only able to come home once a semester, they were forced to make the most out of the little time they had together. So, this December, when Alyx returned, Jonathan planned a day of exploring in New York City, which included visiting none-other-than the Empire State Building! When they arrived at the top at about midnight, they asked a security guard to take a photo of them, just as it began to snow. The guard, who was just as surprised as Alyx, captured the moment on camera for the couple to treasure forever.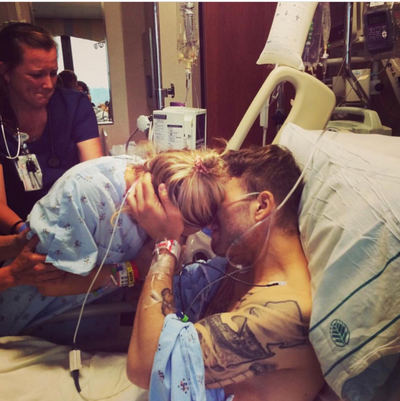 Meet Brett and Alixandra
When Brett met Alixandra, he was perfectly healthy – or so he thought… On their first date, which happened to be Alixandra's birthday, Brett's ankles began to swell to nearly five times its normal size. He would later find that this symptom, along with many others, was a sign of a rare kidney disease called FSGS. Then, in October 2014, Brett was diagnosed with End Stage Renal Failure. After his first attempt at finding a match was unsuccessful, Alixandra agreed to not only give Brett her hand, but also her kidney. On the morning of the surgery, Brett proposed in their hospital beds. Ten months later, they officially got married and have been healthy ever since! These two will renew their vows on February 14th.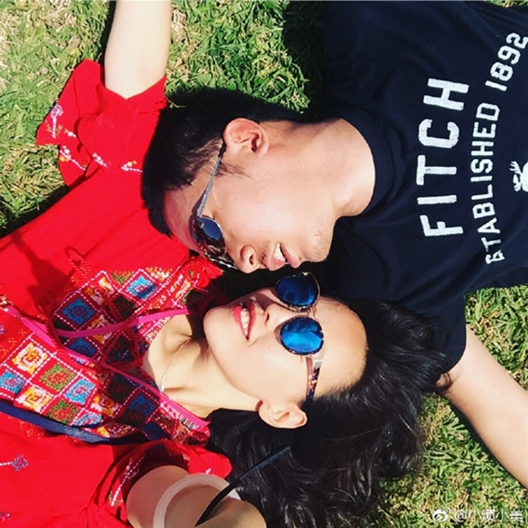 Meet An and Wei
Although their relationship began 10 years ago, these long-distance lovers have spent the last 4 years far apart. Since Wei lives in New York and An lives in Beijing, they are only able to see each other once a year. Two years ago, they spent their precious time visiting the world-renowned Empire State Building. This year, they will be tying the knot in the same location!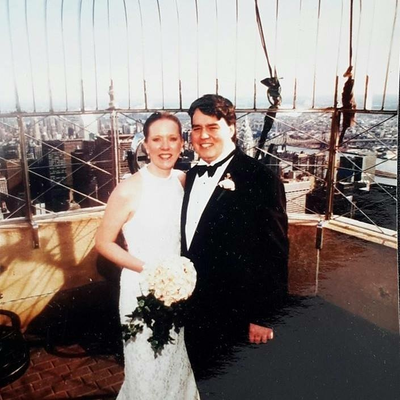 Meet Kevin and Patricia
In 1998, Kevin and Patricia, both NYPD sergeants, celebrated their wedding at the Empire State Building. Since then, they have had three kids, retired from the police force, battled breast cancer and witnessed their daughter get married herself! With so much to be grateful for, Kevin and Patricia are thrilled to mark their 20th anniversary, where it all began – the 86th Floor Observatory!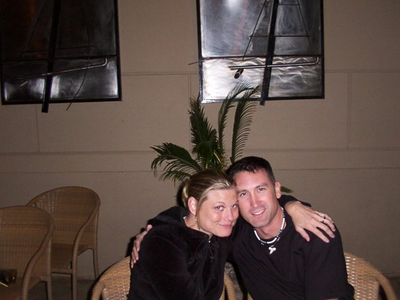 Meet Justin and Arika
Justin and Arika's love story is without a doubt one-of-a-kind! The pair met on a Christian website while they were both studying the Bible. With only an e-mail address to keep them connected the two fell in love over typed word. Through their chats, they found out they had so much in common: both were single parents with two kids living with them, and one child that did not! After two weeks of emailing, they exchanged phone numbers, and after only communicating for six weeks, Justin asked Arika to come to Virginia Beach to marry him. Without ever meeting each other in person, as soon as Arika got off the plane, they said 'I do' in front of a Justice of the Peace. Since they were never able to have a traditional wedding ceremony, they are delighted to create a memory – with their 8 children (they had twin girls of their own!) – on their ten-year anniversary.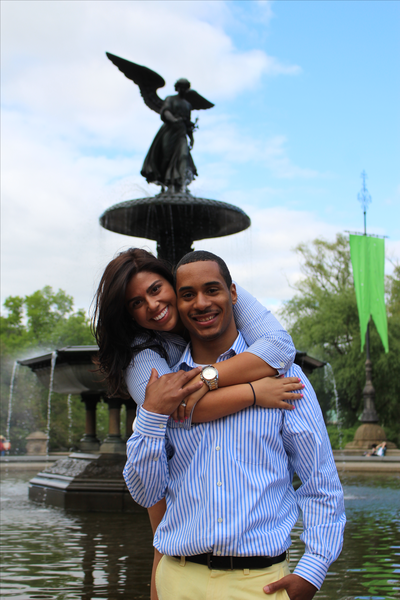 Meet Savina and Joshua
Savina and Joshua began dating in 2012 when Savina was a senior in high school, and Joshua was a junior. After the two survived a long-distance relationship between Pennsylvania and New Jersey, Joshua followed Savina to the Big Apple – the place where Savina always dreamed of living! Throughout their journey, New York has become an escape, a place to create memories, and most importantly, their home. In addition, having the opportunity to get married on top of the Empire State Building seems to be fate. Savina has dreamt of getting married there since she was a little girl; so, what better person to share it with than someone who loves New York City, and the memories they've created there, as much as she does?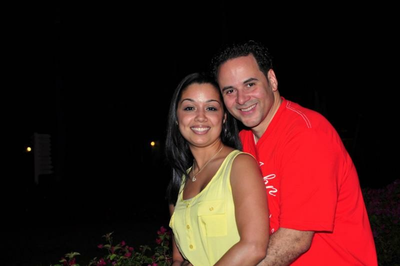 Meet Yahira and Jose
Yahira and Jose found love on a social media website, but neither of them expected to do so! Some may say destiny brought them together as they both were infatuated with the smiles featured in each other's profile pictures. For years, Yahira never thought she would get remarried, but on February 12th, 2017, Jose proposed at the very top of the Empire State Building. As a girl, Yahira had always dreamt of visiting this world-famous building, and now, she will experience not only an engagement, but also a wedding at this spot. And, the best part? Yahira and Jose will be sharing this special moment with their five children. It's a true modern-day fairytale!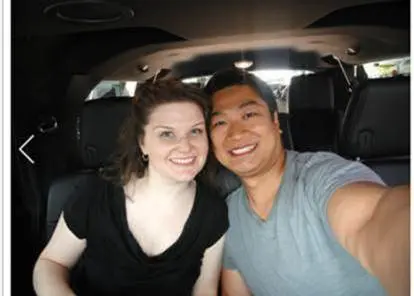 Meet Loc and Michelle
The saying, 'good things come to those who wait," surely holds true for Loc and Michelle! Although the couple met in 1994, they waited 9 years before getting engaged. They remained engaged for 4 years until they finally got married in 2007. Then, after trying to have a baby for 7 years, the pair finally gave birth to a beautiful boy. Now that they've spent 23 years together, they are elated to renew their vows in the city that they both adore!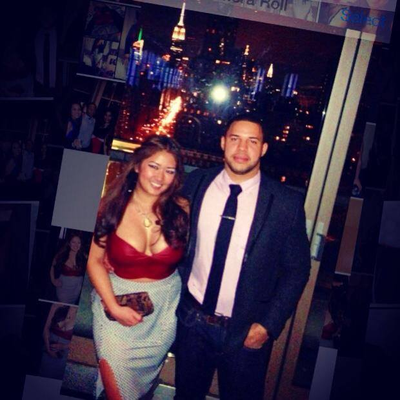 Meet Maria Yvette and Julian
At first glance, this couple could not be more different: She's from L.A.; he's from New York. She was born in the Philippines; he was born in the Dominican Republic. She is a social worker; he is an architectural designer. But, the one thing that brings them together is the Big Apple. After meeting at a friend's birthday party in Manhattan, the two went on dates every week to explore New York City. As their love grew, they traveled many time to Los Angeles and the Dominican Republic, but always found their way back home to New York. Like the classic tune, they believe that if their love can "make it here, [you] can make it anywhere," and therefore, they are extremely excited to get married in such a meaningful city.
Meet Laurie and Rich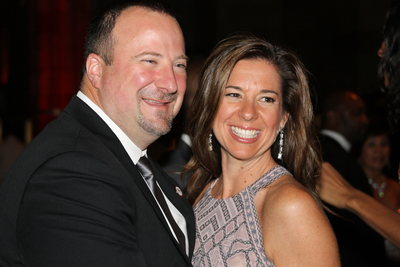 It's no wonder that Rich and Laurie are tying the knot at the Empire State Building. The structure has resonated with Laurie since she was a little girl. Because her father's company resided in the building, as a kid, Laurie mischievously convinced her dad's assistant to let her borrow the observatory pass to look over her favorite city from her favorite spot. She even remembers gazing at the building's lights from her childhood bedroom window! So, when Laurie met her Mr. Right during sophomore year of college, and got engaged at 24 years old, she knew she had to include the Empire State Building in her wedding reception. Knowing how important it was for "Laurie's building" to be featured on her big day, her mom found a venue with a jaw-dropping view of the structure. Now that 20 years have passed, Laurie and Rich have experienced so many milestones and setbacks together. From armed robberies and medical scares, to new babies and the beauty of growing older together, it seems like the two have seen it all. But, two things that have always brought comfort to their lives will be present as they renew their vows this year: the Empire State Building, and each other!
Whether couples have met online, in high school or on a blind date, there is something to be said about sharing a place, symbol or experience that makes your love story come to life! This year, even if your Valentine's Day plans do not include a wedding on the 86th Floor Observatory, it is the perfect day to share special moments with the ones you love.