It was nearly a century ago that Armistice Day celebrations welcomed U.S. troops home after their service in World War I. After World War II, Armistice Day was renamed Veterans Day, in an effort to include veterans of all branches and service. As we approach Veterans Day once again, we're reminded of the sacrifice thousands of brave men and women have made for our country.
Show your support this year by attending one of the dozens (dare we say hundreds) of Veterans Day celebrations and parades thrown around the country. While we couldn't fit them all on here, below are our top picks for the most popular and inspiring events to date.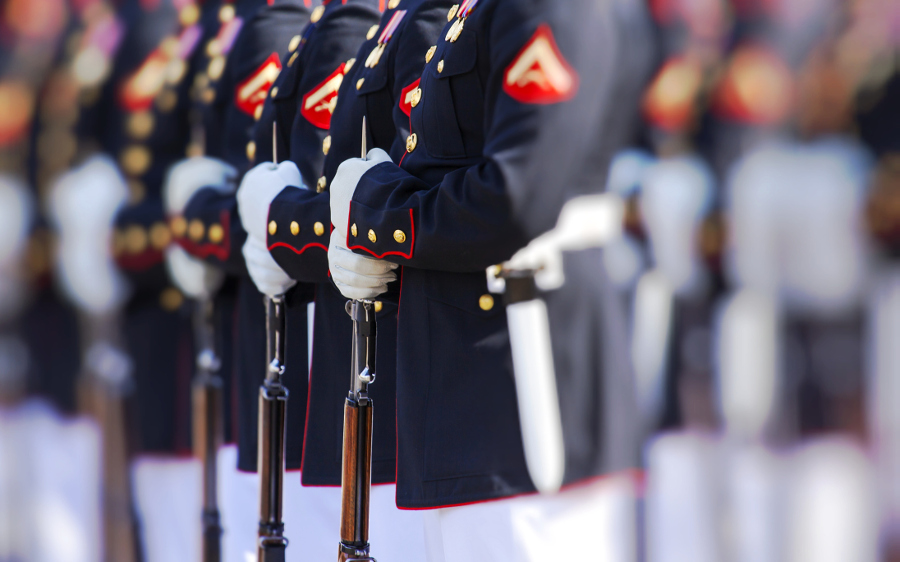 2017 New York Veterans Day Parade
Where: New York, New York
When: November 11, 2017
Veterans of all ages and ranks are invited to march down the streets of New York City in the city's famous Veterans Day Parade. In addition to honoring all men and women who have served in the military, there will be a special tribute to Afghanistan and Iraq War veterans, as well as 9/11 first responders. The parade will also pay tribute to the 26th anniversary of Desert Storm.
Ronald Reagan Presidential Library's Annual Veterans Day Celebration
Where: Ventura County, California
When: November 10, 2017
Featuring live music, a Civil War reenactment, and a real military vehicle on display, there's something for everyone at the Ronald Reagan Presidential Library this year. The library will also be screening The Weight of Honor — a documentary that gives a voice to the "often overlooked caregivers" of wounded military men and women.
City of Chicago Veterans Day Ceremony
Where: Chicago, Illinois
When: November 11, 2017
Join military and civilian members of the Chicago area on Soldier Field for a wreath-laying ceremony at Doughboy statue, followed by a 21-gun salute, and live musical performance of "Taps" and the "Armed Forces Medley."
36th Annual Atlanta Veterans Day Parade
Where: Atlanta, Georgia
When: November 11, 2017
As one of the Nation's largest Veterans Day parades, the Atlanta Veterans Day Parade does so much more than delight and entertain. Started by the Georgia Veterans Day Association, Inc., the parade also educates members of the Atlanta community and ensures that "our children understand the sacrifices of our Veterans and how proudly our military members have served our Nation."
The Albany Veterans Day Parade
When: November 11, 2017
Where: Albany, Oregon
The Albany Veterans Day Parade wears its title of "largest Veterans Day Parade west of the Mississippi since 1951" proudly, as it should! With over 40,000 people regularly attending each year's parade, the streets of Albany are filled with people from near and far, each wanting to honor all generations of veterans.
The Las Vegas Veterans Day Parade
When: November 11, 2017
Where: Las Vegas, Nevada
Featuring over 100 floats, thousands of veterans, live music, and a number of food carts and other attractions, the Las Vegas Veterans Day Parade is unlike any other. This year, first responders of 2017 Las Vegas Shooting will also be honored alongside military veterans.
Didn't see your city on our list? Take a look at these seven more Veterans Day celebrations.