Our moms mean absolutely everything to us, and we bet yours mean the same to you! And although we definitely don't need an excuse to let them know just how much we love and appreciate them, Mother's Day is a pretty perfect opportunity to do so.
What do you have planned to honor mom on Mother's Day this year? Below, we're sharing some of our favorite ways to celebrate and honor her in case you're out of ideas.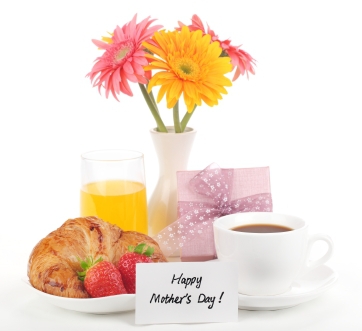 Bring Breakfast In Bed
Start the day the right way by treating mom to an amazing breakfast in bed made with all of her favorite foods! This is the perfect opportunity to get the whole family involved (the older ones can do the cooking, the younger ones can help prepare and deliver), and we just know that mom will absolutely adore a morning where she's being treated like a queen!
Give Her The Gift Of Time
Moms are known for taking on many of the more time consuming chores, so this Mother's Day, give her some time to herself by completing those chores for her! As part of her Mother's Day gift, present her with coupons that she can cash in at her leisure for things like doing the laundry, running errands, or tidying up around the house.
Write Her A Handwritten Note
There's nothing like receiving a handwritten note from someone you love, so write up something for mom to thank her for all she's done! You can choose to write out your thoughts in a store bought card or you can make an original – either way, having the words written in your own handwriting will make it mean that much more.
Send Her Flowers
Flowers are one of those gifts that will never go out of style, especially in the eyes of moms! Even if you don't live with or near her, you can always order a beautiful bouquet of Mother's Day flowers to be delivered right to her door (although it never hurts to plan a surprise visit where you deliver them yourself!).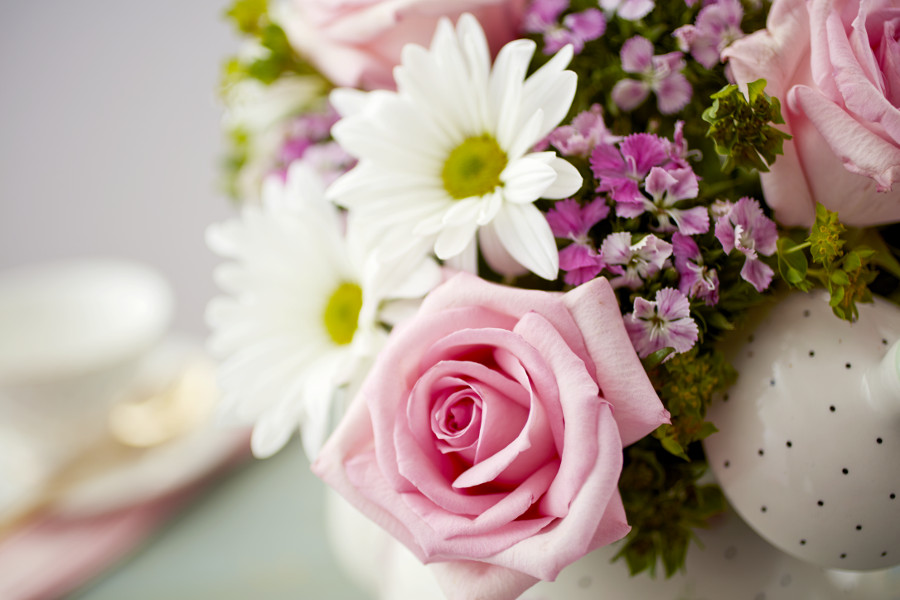 Make A Donation
Does your mom have a charity or cause that she's passionate about? If so, make a donation in her name as part of her Mother's Day gift! Not only will this make her smile, but it will also make the members of the organization you choose smile too.
Create A Scrapbook
We bet you have tons of memories with your mom – memories that neither of you will ever want to forget. That said, make it easy for her not to by compiling your favorites in a scrapbook! Start by collecting as many photos of you and mom as you can, then look for anything extra that may be a part of a special memory (a ticket to a show, lyrics to a song, a brochure from an event, etc). Then, all you have to do is put it all together!
Work Together
Does mom love to plant? With warmer weather on the rise, make a date to work together on her garden! Even if the weather doesn't hold up on Mother's Day, you can always dedicate some time on another day to help mom out when the sun starts to shine. And even if it seems like she enjoys working alone, you'd be surprised at how much she'll sincerely appreciate the help – nothing's better than a little bonding time!
Take Her Out
Has mom kept saying that there's a place she'd like to go or something new she'd like to try? Yes? Then go about the experience together! It's no secret that moms often take on a lot of responsibilities around the house, so treat her to a day out where she gets to do something she might not have had time to before!
Put Together A Recipe Book
As we get older and start our own families, many of us are guilty of making certain foods and cooking a certain way because "that's how mom did it." To honor her hard work, put together a recipe book with all of your favorite meals from mom, and, if you have, add some family photos of everyone cooking and/or eating together. Even though mom may no longer need to follow the recipe(s) each time, having all of your favorites in one place is the perfect new addition for her kitchen!
Say "I love you"
In addition to any material gift(s) you might be planning to buy, don't forget how much your words can mean to mom. On Mother's Day and every other day, make sure you tell mom just how much you love her and how much she means to you – sometimes hearing words like this is the best gift a mother can receive!
At the end of the day, the most important thing to remember is that the best thing you can do or say is something that truly comes from the heart. And don't forget, even though Mother's Day only comes once a year, it's not the only day that these ideas are good for!