Happy 4716! While our calendars may now say 2018, many countries in Asia are getting ready to ring in the year 4716 — the Year of the Dog. That's right, it's time once again to celebrate the Chinese New Year! For centuries, the Chinese New Year has remained the largest celebration throughout Asia, with billions of gifts and well wishes sent among people. But over the years, their lanterns, fireworks, and red cards have made their way across the pond to the United States, where millions of people also celebrate the (second) New Year.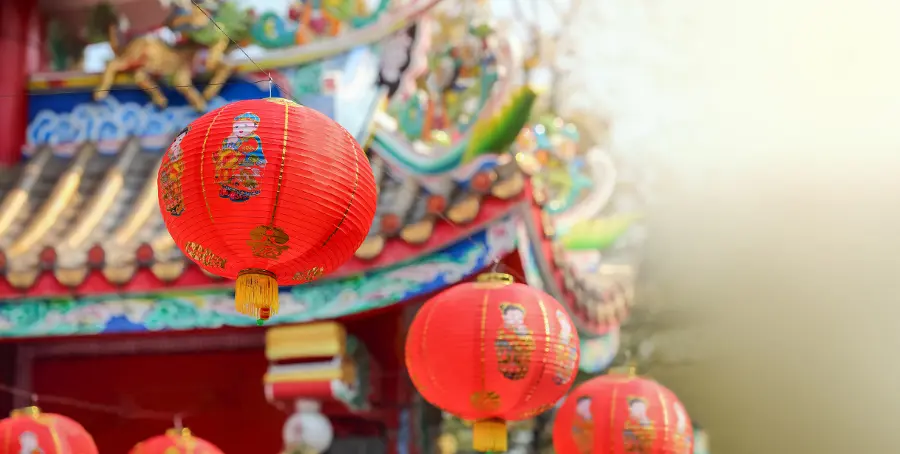 Fun Facts About the 2018 Chinese New Year
The 2018 Chinese New Year begins on February 16, 2018.
Chinese New Year is also known as the Spring Festival or Lunar New Year because the calendar follows the cycle of the moon.
This year is the Year of the Dog. People born in 2006, 1994, 1982, 1970, and 1958 are also fellow dogs.
Chinese New Year is by far the biggest celebration in China, with many people in the country receiving at least a week off of work, daily celebrations throughout cities, and over 1 billion gifts given.
Because most people use this time to return home to see their family, the Spring Festival Travel Rush is the biggest annual migration in the world.
Just like Americans decorate for Christmas, people in China decorate their homes with red and gold lanterns, streamers, and lights in anticipation for the New Year.
The night of the New Year, China becomes home to the largest (and arguably most fantastic) firework display on Earth.
2018 Chinese Zodiac Predictions
Last year, the Year of the Rooster, was a "fiery" year filled with prosperity and growth. With the Year of the Dog being closely related to earthly elements, 2018 is the year to be more grounded and enjoy your prosperity from last year. It's also the time to reconnect emotionally with family and lost friends.
Traits of the Dog
Known as the eleventh (out of twelve) animal in the Chinese zodiac, Dogs are the symbol of loyalty and honesty. Just like man's best friend, those born during the Dog Year are known to be:
Friendly: Dogs have no problem meeting new people. In fact, they kind of love it!
Faithful: Even if their relationship with someone is a little rocky, Dogs always come to a friend's side when needed.
Responsible: When in doubt, trust a dog! People born during the Year of the Dog take caring for their possessions, relationships, and duties very seriously.
Direct: Though it can sometimes get them in a bit of trouble, Dogs are known for being very straightforward and brutally honest.
Loyal: If any word best describes Dogs, it's "loyal." People born during these years will always be supportive of others and show a strong, unwavering allegiance to their friends and family.
Flowers in the New Year
Flowers play an important role in New Year decorations. Each year, orchids, peach blossoms, peonies, and water fairy flowers appear on houses and in streets, as they're some of the most revered flowers in China. But in 2018, these three flowers are expected to be lucky blooms for people born during the Year of the Dog:
Rose: With 2018 being a year to dedicate to friends and family, there's no better time to give someone you love a colorful rose!
Oncidium: Containing 330 species of orchids in its genus, oncidium types typically have long, thin leaves, pseudobulbs, and colorful petals.
Cymbidium orchids: Also known as "boat orchids," cymbidium orchids have large blooms and come in a wide variety of colors. But what truly distinguishes them from other orchids is the large, patterned lip that falls from the center of their bloom.