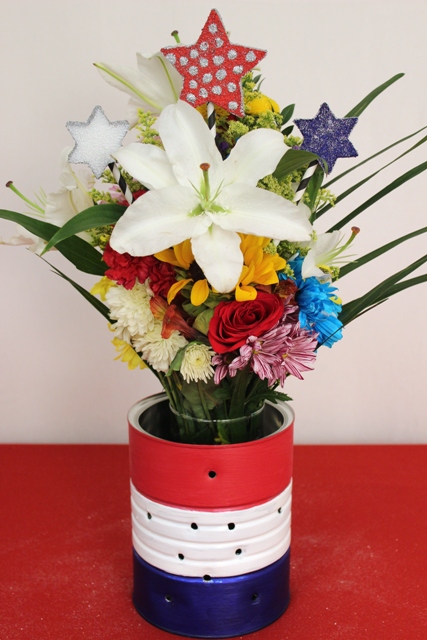 Forget the rockets' red glare: This DIY project will make your 4th of July flowers shine brighter than the fireworks bursting in the air! Light up the summer sky and your favorite red, white and blue blossoms with a few easy-to-make sparkler decorations. They make the perfect addition to any patriotic bouquet or flower pot for your big 4th of July celebration. Here's how to make them:
Materials for DIY Sparklers for 4th of July Flowers
4 small, round Styrofoam disks
Star-shaped cookie cutters (small and large)
Red and blue paint
Mod Podge
Paint brushes
Silver glitter
Striped straws
Drinking glass
4th of July Flowers
How to Make DIY Sparklers for 4th of July Flowers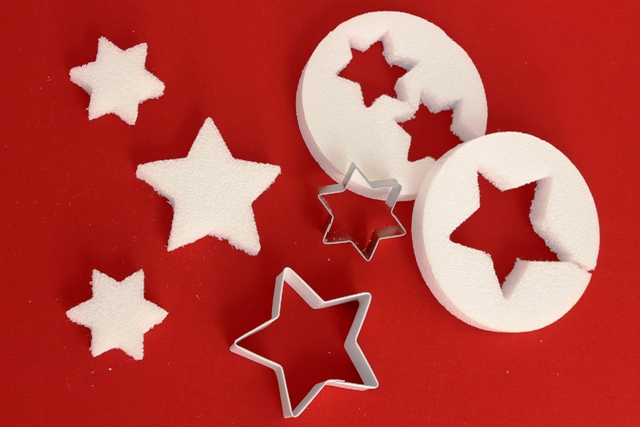 Using star-shaped cookie cutters of different sizes, cut out small and large stars from the Styrofoam discs. Make as many stars as you want for your bouquet!

Lay out newspaper or paper towels and paint some stars red and some blue. For white stars, just leave the white Styrofoam unpainted. Allow the stars to dry completely.

Once the stars are dry, use a paint brush to dab each star with Mod Podge in whatever pattern you like. Make polka dots or stripes, or cover the entire outer edge of the Styrofoam with the glue. Sprinkle some glitter onto each star so that the glitter sticks onto the glue. Tap off any excess glitter. Insert a striped straw (or a lollipop stick) into the bottom of each star and place the finished stars into a glass so the glue can dry. Now they look like firecrackers shooting through the sky!

Stick the stars into your centerpiece or flower pot and watch them illuminate your 4th of July décor!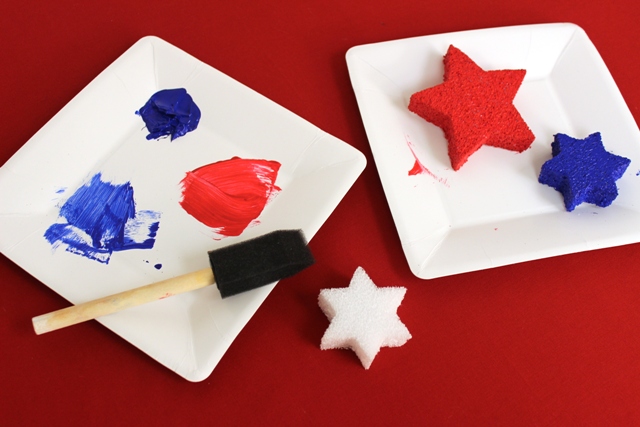 Want some broad stripes to match those bright stars? Read our tutorial on how to make a DIY 4th of July luminary vase for your star-spangled flowers!