For those couples who are well established, everything from Valentine's Day dinner to dessert and gifts can be a no brainer. But, for those who are fresh into their relationship, the holiday can definitely bring about some nerves – where should you eat? How much money should you spend? What's the right type of gift to give? While you're trying to figure out the answers to all of the questions circling around in your head, we've been busy putting together a guide for you to follow to alleviate some of the stress you may be feeling – take a look at our tips for your first Valentine's Day as a couple below.
Talk About It
You and your significant other may have different expectations for what Valentine's Day should be, and that's perfectly normal. However, unless you discuss your feelings, you won't know what's too little or too much in your partner's eyes. So, first things first, sit down and talk about it! By being honest and open, you can plan an afternoon or evening that satisfies you both.
Start Simple
You and your sweetie may be totally head over heels, but that doesn't mean you need to be too over the top with your gift giving or event planning this year; you certainly won't want to scare them off! If you've only been dating for a few weeks or months, then you probably shouldn't go out and spend your entire paycheck on a diamond necklace or earrings – though beautiful, you don't want to give the wrong idea about future intentions, especially if you both really haven't talked about them yet. Similarly, you may want to avoid super fancy restaurants, since the need to get all dressed up could cause both of you to feel unnecessary anxiety about the day.
Be Smart
Speaking of gift giving, try to avoid presents that won't be used for months down the road, such as tickets to a sporting event or concert. Although you may be confident that your relationship is going to continue to thrive, it would be a total bummer if you experience a bump in the road before the big day arrives – nothing's worse than attending an event alone that was meant for two! Instead, stick with holiday favorites like flowers and sweets…and don't forget the card!
Decide On A Day Date
If you want to keep things more casual, plan an activity that takes place during the day; not all Valentine's Day celebrations have to involve dinner and a movie. Instead, consider brunch followed by a fun seasonal activity such as ice skating! By staying away from traditional late night plans, you can take some of the pressure off of both of you.
Avoid Surprises
A small surprise here or there is certainly not a cause for concern, but when it comes to your final plans, you need to let him or her know. For example, if you do plan a day date, make sure your significant other is aware so that they know how to dress for the occasion – and vice versa, of course! After all, no one wants to show up to a fancy restaurant in jeans and a t-shirt if that's what you decide. Even if you want to keep the actual location a surprise, make sure you give at least a hint or two so that your sweetie is well prepared.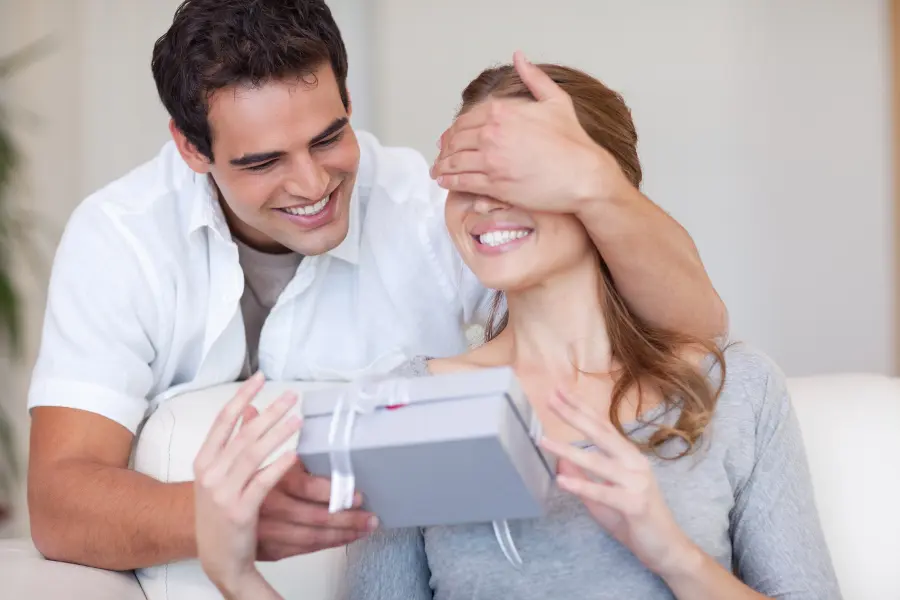 If this Valentine's Day is your first with a new love, the most important thing to remember is that you need to do what's right for the both of you. Now, are you ready to start planning?