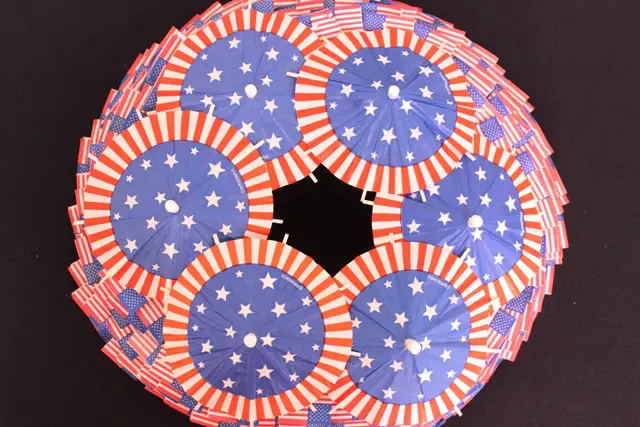 Raise your flags up high…it's almost time to celebrate the Fourth of July!
Salute the stars and stripes with a firecrackin' fun decoration for your front door. This DIY 4th of July wreath is surprisingly easy to make: All you need is some American flag toothpicks and a Styrofoam wreath, and you're ready to show off your patriotic spirit.
Here's how you can make one of your own.
Materials for DIY 4th of July wreath
American flag toothpicks
Patriotic umbrella toothpicks
Styrofoam wreath
How to Make a DIY 4th of July Wreath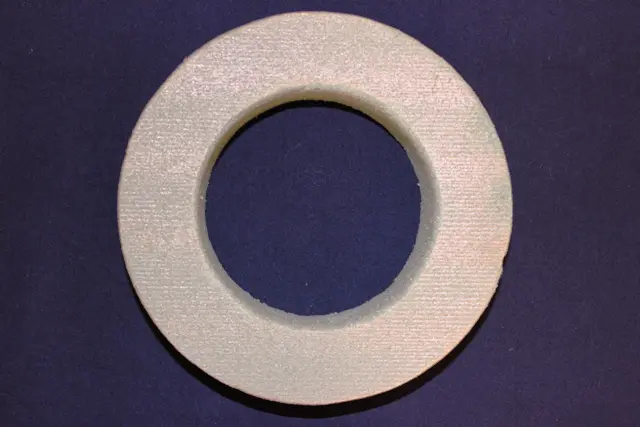 Start with a brand new Styrofoam wreath.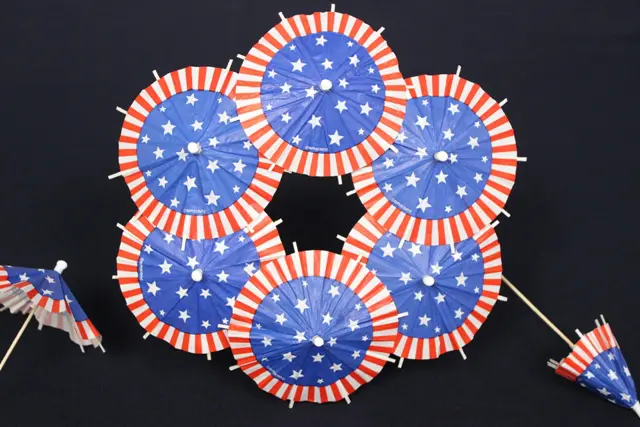 Carefully open the umbrella toothpicks and stick them onto the front face of the Styrofoam wreath, overlapping them to ensure the Styrofoam does not peek through any uncovered spots.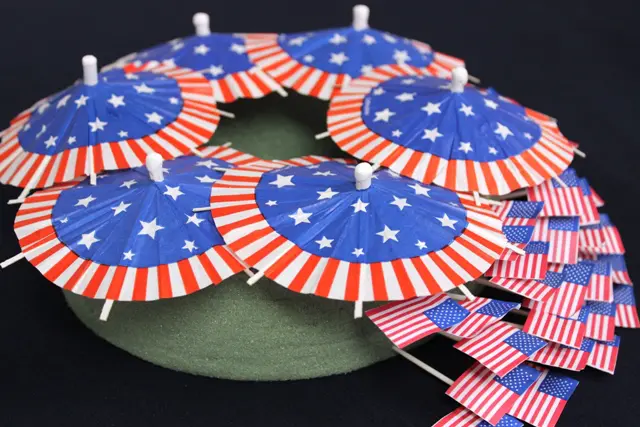 Stick the American flag toothpicks into the exposed Styrofoam along the outside rim of the wreath. Make sure to vary the flags in height to give the wreath depth.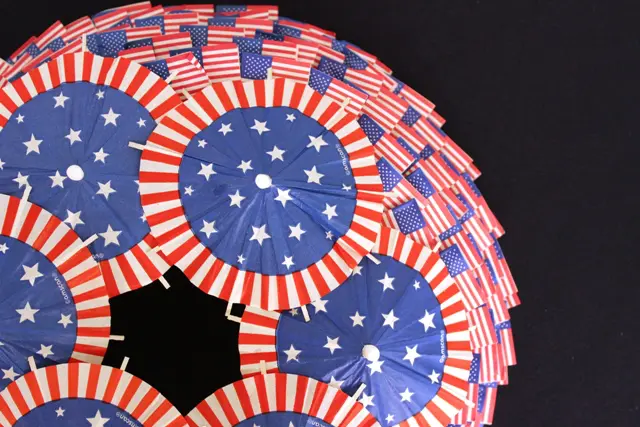 Prop up the wreath on your front door and put your pride on display as you welcome your party guests this Independence Day!
Where else would you hang this star-spangled 4th of July decoration? Here are some more ideas on how to decorate your home with a wreath.