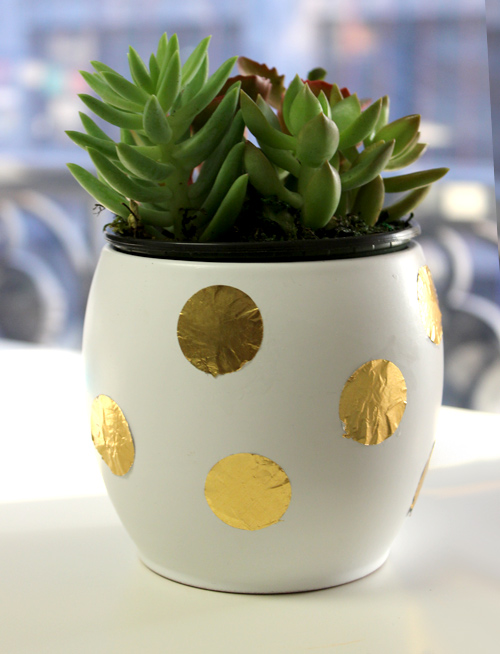 Looking for the perfect way to add some dazzle to your workspace?Look no further than potted plants! They not only add a simple and chic fresh touch but plants also have tons of great benefits. Win-win!
We jam-packed 3 trends – DIY-ing, chic potted plants, and gold foil – and turned them into one super chic and trendy decoration to add a touch of glam to your work desk or study. The potted plant used here was the Succulent Garden by Real Simple®. It comes in a sleek white ceramic planter which served as the perfect canvas for what I had in mind. The best part? Not only was this craft so easy, but if you grow tired of the metallic look, the gold foil polka dots will come off easily with some rubbing alcohol!
Note: A 1" round hole punch was used here to create the "polka dots." You can choose whatever hole puncher you wish to achieve your desired look. Alternatively, if you do not have a hole puncher, you can easily use scissors and a pencil to trace and cut out your desired shapes.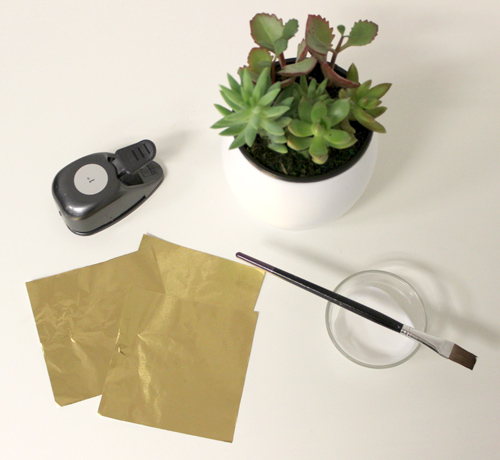 Supplies for DIY Planter Decorating With Gold Foil
Planter (preferably in one basic color)
Gold Foil
Hole Puncher in desired shape and size
Liquid Adhesive (I used Mod Podge)
Brush
Directions for DIY Planter Decorating With Gold Foil
Start by cleaning off your planter and removing any fingerprint or residue stains. Once your planter is prepared, cut out a handful of your desired shape.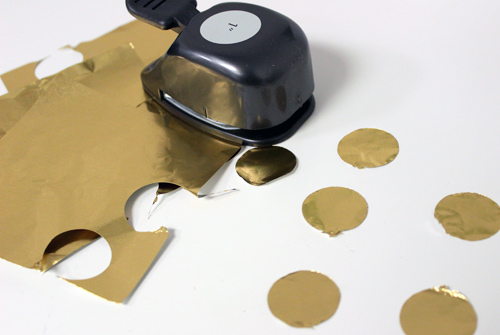 Dip your brush into the liquid adhesive and apply to the back of your shape. Try and keep most of it in the center of the shape as it will ooze out the sides when you are securing it to your planter. Use your fingernail to smooth out the shape and secure onto the planter.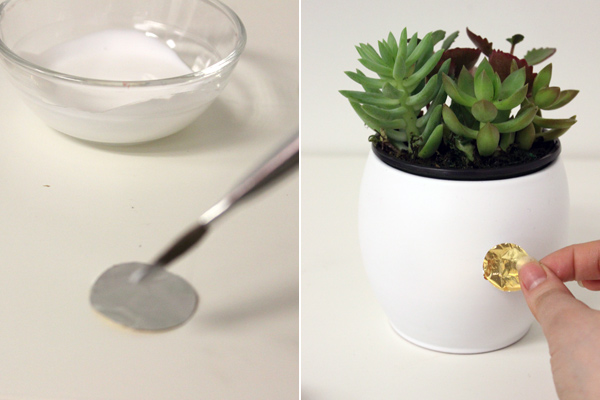 Continue until you are satisfied with your look. Now, you're ready to show off your newly decorated planter!
DIY Gold Foil Polka Dot Planter: Before and After