Whether you're decorating for a winter soiree or simply looking for a festive touch to add a taste of the season to your home décor, a winter floral arrangement can take any atmosphere from wow to WOAH.
Starting from a basic long-stemmed white rose bouquet, we came up with three simple methods for turning a plain white bouquet into a festive arrangement that will brighten the home.
Method One: Add Seasonal Bouquet Picks and Foliage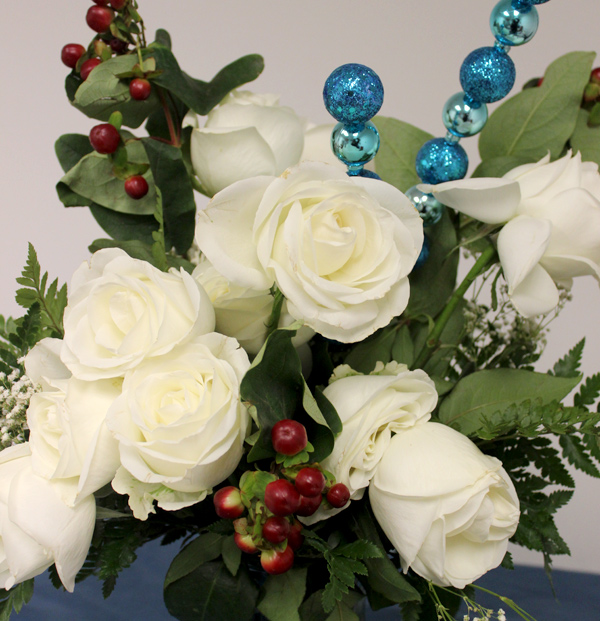 By simple slipping winter foliage such as twigs, ilex berries, or holly berries, you can instantly take your bouquet to the next level. Try making your own holiday flower pick by spray painting a twig bundle and gluing small ornaments to it.
Method Two: Decorate the Vessel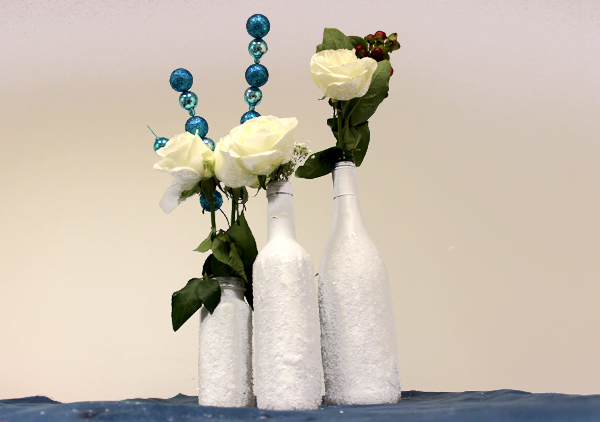 Another simple way to add a festive touch to your bouquet is by decorating the vase or vessel. We used old glass bottles, white spray paint, and Epsom Salts to create a simply stunning DIY winter vase!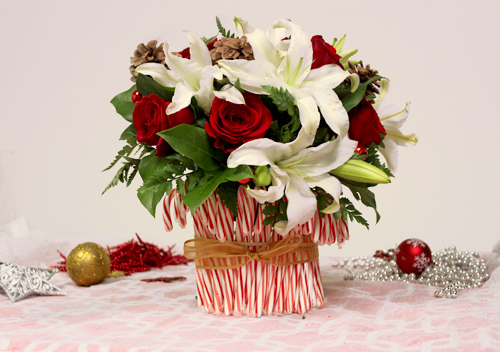 Alternatively, you can take inspiration from seasonal candies to sweeten your vase. Get the how-to for our DIY Candy Cane Vase.
Method Three: Incorporate Faux Snow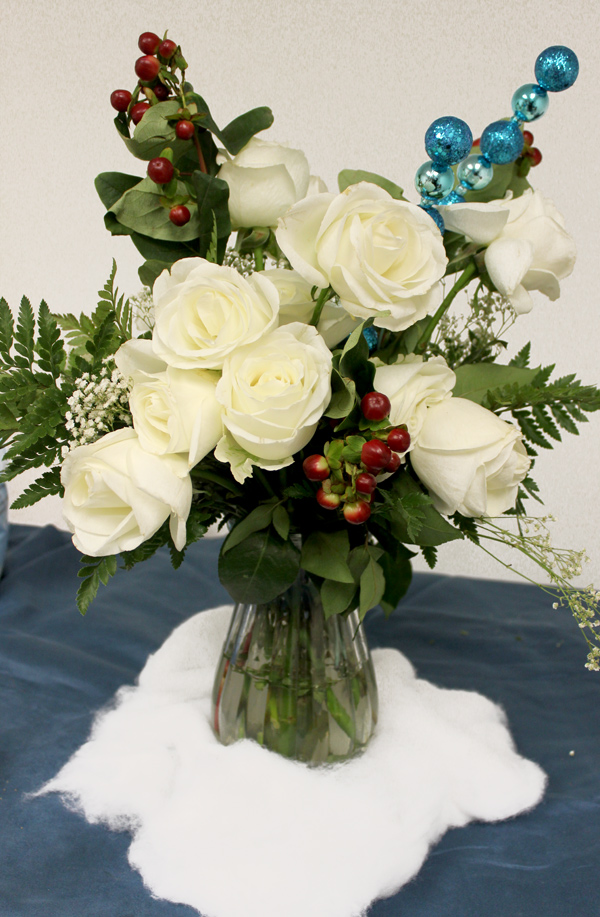 Stock up on faux snow material and lay your bouquets on top of it for a subtle effect. Lay out a large "snow blanket" on top of your mantle or coffee table and turn your home into a winter village!